Partners
2020 Conference Partners
The Conference on Ending Homelessness is partnering with four Black-led organizations across Washington who are investing in communities, creating affordable homes, resisting gentrification and displacement, and eliminating structural barriers to affordable homes and homeownership.
We encourage our conference attendees to join us in learning about and, if you are able, financially supporting Black-led housing justice work in your community!
 
Spokane, WA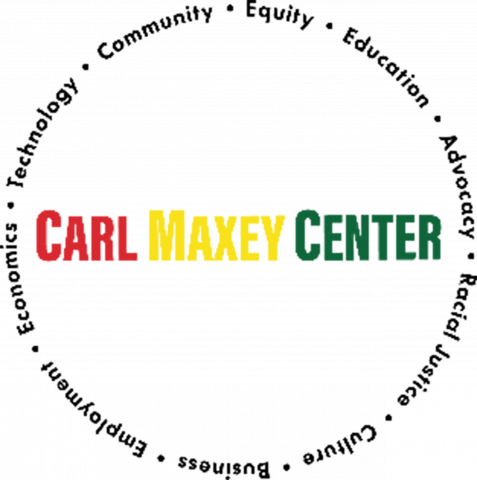 The Carl Maxey Center was formed to address the racial disparities that currently exist and have persisted in Spokane through its work on Equity; Racial & Social Justice; Business & Workforce Development; Education & Advocacy and Cultural Enrichment. The long term goal of the Carl Maxey Center is to uplift, empower and transform Spokane's African American community from the inside out.
One of the areas where racial disparities exist in Spokane is in housing. People of color are twice as likely in Spokane to experience homelessness and Black people in particular are 3x more likely. In addition, 70% of the African American community are renters as opposed to homeowners, which places them at increased risk of housing instability. The Carl Maxey Center is focused on addressing the racial disparities that exist and persist in housing. 
The Carl Maxey Center is currently transforming a neglected 1920s building into an African American-focused Cultural Center that will be a gathering place for the community, as well as a business and technical hub for the East Central neighborhood. The project is in its second of four phases that includes expanding the center to develop affordable housing.
Learn more at carlmaxeycenter.org, and follow them on Facebook.
Vancouver, WA

Odyssey World International Education Services is a Black-led, family-operated, education-based, 501(c)(3) nonprofit originally founded in Spokane in 2006 by Karen Morrison. It has been an invaluable community partner in its work with refugee and immigrant families. It is 100% volunteer-based organization that provides resource referrals, advocacy, and community engagement opportunities. In 2015, Odyssey World relocated to Vancouver. Their mission is to collaboratively and compassionately advocate for social justice, and serve marginalized families and young people that are impacted by poverty. 
Odyssey World serves the most vulnerable people in their community through direct outreach to incarcerated youth, providing hot meals and supplies to unhoused neighbors, and providing community support to immigrants and refugees. Their CARE model uses direct conversations and relationship building to foster trusting relationships with individuals who are in need. They honor that trust by ensuring that the resources and connections introduced to those in need are thoroughly vetted, reliable, and trustworthy. 
Odyssey World has been on the forefront of responding to COVID-19, adapting their outreach to help people continue to access resources in this new world, ensuring families on the streets are able to access grab and go food service every Wednesday and Saturday, distributing face masks, and when hand sanitizer was not available, making their own. They have spent the last several months in partnership with the NAACP of Vancouver, assisting over 400 Black, African, and African American people in Clark County through this partnership. They have also worked alongside Council for the Homeless to ensure rental assistance for those in dire situations. 
Learn more at odysseyworld.org, and follow them on Facebook.
*From Odyssey World's website, click the yellow donate button in the top menu bar.
Tacoma, WA

Having a place to call home offers a sense of security and stability that has no price. A home is not a luxury; it is a fundamental human right. Sadly, today's unforgiving economic climate, coupled with rapid changes to our nation's cities, has created a housing insecurity crisis that affects millions of Americans. Would-be homebuyers are confronting escalating home prices and ever-tighter credit requirements. 
Tacoma Urban League's Black Empowerment Center initiative is committed to closing the racial wealth gap and offers a monthly homebuyers course and financial education to assist community members interested in homeownership. 
Learn more at thetacomaurbanleague.org, and follow them on Facebook.
Western WA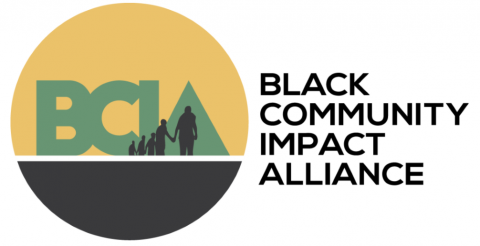 The Black Community Impact Alliance (BCIA) brings together the leaders of major initiatives, businesses, and organizations in Black communities to create a strong voice in Washington State around issues affecting Black families and Black communities at large. They make sure that taxpayer-funded initiatives and organizations that receive government money to work in the Black community are actually doing work to better the lives of Black children and families, particularly those with low income and the working poor. Their scope includes all elements impacting the well-being of the Black Community, such as: heath, education, jobs, housing, technology, safety, art, criminal justice, economic development, and the environment. 
The BCIA has been instrumental in recent efforts to fight displacement and develop affordable homes in Seattle.
They were a partner in the community-led development of the Liberty Bank Building last year, creating the memorandum of understanding that will bring the building back into the ownership of the Black Community.

In June, after 5 years of organizing to redevelop the decommissioned Fire Station No. 6 into an incubator for Black-owned business and affordable housing for young adults, the Seattle Department of Neighborhoods agreed to transfer ownership of the building to the Africatown Community Land Trust to create the William Grose Center for Cultural Innovation.

They are also involved in the development of the Elizabeth Thomas Homes in Rainier Beach, a project that will address the southward movement of gentrification through both affordable housing, and spaces for education and entrepreneurship that empower the area's long-established Black community to prosper in place.
Learn more at bcia-intl.org, and follow them on Facebook.
**Donations for BCIA will be processed through their fiscal sponsor Catholic Community Services of Western Washington's fundraising page for Village Spirit Center.