Program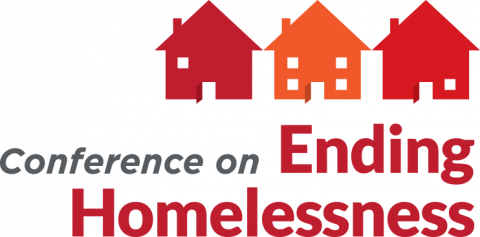 Breakout Sessions
Confirmed as of June 30, 2020 
Stay tuned for more details on on the 25 sessions we will offer in this year's program!
---
Analyzing Racial Equity in Homeless Services (1.0 CEU)
Presenters will share racial disparities in homelessness for the Balance of State and provide tools and tips for participants to conduct their own local analysis. Presenters will share examples of practical steps to improve racial equity in the homeless crisis response system and facilitate a participant discussion.  
Kyle Gitchell, Department of Commerce 

Stephanie Reinauer, Abt Associates 
---
Homeless Housing in Rural Areas, Different Approaches (1.0 CEU)
Many rural areas are very poor with high rates of homelessness. Permanent supportive housing may need to be adapted for rural areas, as there are not enough people and not enough money available to develop small projects and provide operating and services support without reaching an economy of scale. The session will explore options for homeless housing in areas of low population density where services may be spread over large geographic areas. The panel may include providers that serve homeless families, homeless individuals, and people with multiple special needs. The panel will address how the housing is integrated into the local continuum of housing options, what services are available, and how projects are funded.
Ginger Segel, GS Consulting

Nick Lewis, Tribal Councilmember and Chairman of the Northwest Portland Area Indian Health Board

Sharon Maggard, Serenity House in Port Angeles

John Anthony, BMAC
---
Foundational Community Supports Photovoice Presentation
FCS Photovoice is an empowering and flexible process which combines photography and videography with social action and is commonly used in the fields of community development, homeless outreach and social education. Participants include individuals who utilize supported employment and supportive housing services through Foundational Community Supports throughout Washington State.
Amanda Polley, HCA/DBHR

Kimberly Castle, HCA/DBHR
---
Serving Trans Clients 101 (1.0 CEU)
This training, written and developed by young trans people to assist service providers in knowing the basics required for providing welcoming, equitable, and competent services to their trans clients, also builds empathy through interactive activities.
Leah Nguyen, Mockingbird Society
---
Medical Respite Services (1.0 CEU)
This is an important moment for medical respite in Washington state. Many communities are interested in starting up their own respites or are interested in taking their respites to the next level of medical acuity. What would it look like to have a statewide benefit for medical respite? Join us to learn how to operate a medical respite, different models that are currently in use, and how communities in Yakima and Seattle are getting Medicaid funding to support medical respite.
Benjamin Miksch, UnitedHealthcare Community Plan 

John Gilvar, Gilvar Consulting

Leslie Enzian, M.D., University of Washington Medical Center

Charissa Fontinos, M.D., Washington State Health Care Authority
---
Anchor Community Initiative: Coaching communities to end youth & young adult homelessness in Washington State by 2022 (1.0 CEU)
A Way Home Washington's goal is to end youth and young adult homelessness in four Washington State communities by the end of 2022. In this workshop we will discuss our initiative strategy and tools that we have developed to help communities use data to test and scale system improvements towards achieving racial/LGTBQ+ equity and ending homelessness. 
Ashley Barnes-Cocke, A Way Home Washington  

Liz Harding Chao, A Way Home Washington  

Roel Williams, A Way Home Washington  
---
Can a NO-barrier, harm reduction shelter meet and beat housing placement expectations for its chronically homeless guests. Yes! (1.0 CEU) 
Seattle's Bridge Shelter uses teamwork at every level to house its high needs clients in a region with some of the highest rates of homelessness and lowest rates of affordable housing. With a majority of Bridge employees bringing their own lived experience skills to inform Bridge's housing first, trauma informed care culture, clients benefit.  
Eddy Matlock-Mahon, Catholic Community Services of King County 

Rekina Perry, Catholic Community Services of King County 

Doug McKeehen, Catholic Community Services of King County 

Sonji (Sahnjuh) Wilson, Catholic Community Services of King County 
---
Landlord Mitigation & Tenancy Preservation Programs (1.0 CEU)
Washington State's Landlord mitigation and Tenancy Preservation Programs offer landlords stable tenancies through eviction prevention for all income levels and up to $5,000 in reimbursements for damages caused by subsidized tenants. Learn how to recapture written off funds.  
Nicholas Yuva, Department of Commerce 
---
Learning from WA State's federal Youth Homelessness Demonstration Programs (1.0 CEU)
This session will have provide information and discussion on the Youth Homelessness Demonstration Program in 25 counties of the state.  
Riannon Bardsley, Department of Commerce 
---
Recognizing and Supporting People with Developmental Disabilities in the Homelessness System (1.0 CEU)
This presentation defines and provides tips for recognizing Developmental Disability. Next, it addresses the intersection of DD and Homelessness and provides strategies for effective communication. Specific disability resources including Long-Term Care, financial and housing resources will be identified. Finally, we identify gaps and provide direction for future advocacy.  
Scott T Brown, The Arc of King County 

Jeremy Kutzke, The Arc of King County 

Jae Kim, The Arc of King County 
---
Using Technology to Create Efficiencies in Coordinated Entry/Assessment (1.0 CEU)
Over the past year, we have identified efficiency gaps that were costing us hundreds of unnecessary hours on paperwork that we should have been using to better serve our clients. Since then, we have created around a dozen tools that streamline our processes, eliminating duplicate data entry.  
Melissa Baker, Council for the Homeless 

Gwen Beebe, Council for the Homeless 
---
The Future of Coordinated Entry in the WA Balance of State (1.0 CEU)
Join us to discuss the future of Coordinated Entry in the Balance of State and all the exciting changes to help build a better process for people most impacted by homelessness.
Andrea Avila, Department of Commerce

Emily Burgess, Department of Commerce
---
We Can't Go Back: What COVID-19 Means for How we Provide Homeless Services
This session will feature a panel of homeless service providers discussing how COVID-19 is setting a new precedent for delivering services. More info coming soon!
Kristin Jewell, Kitsap County
---
CEU Credits
A Continuing Education Unit (CEU) is a training, session, or course related to the development of professional skills that are used for the continuation of licensure within the social work, counseling, and therapist fields. Many sessions in this year's conference will be certified for CEU credit for Licensed Social Workers. Those seeking CEU credit will need to complete a session evaluation and take a brief content retention quiz at the end of each CEU session in order to receive credit.