Current Action Alerts
Image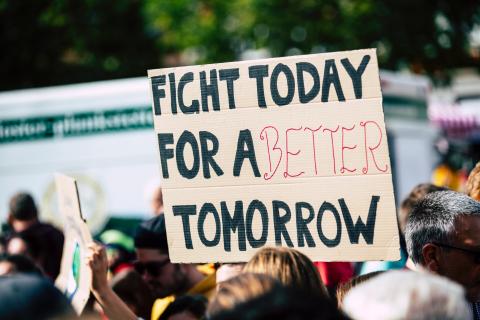 March 1, 2021: Urge your lawmakers to vote YES on SHB 1236 and 2SSB 5160!  
SHB 1236 and 2SSB 5160 have both passed all their hurdles so far, advancing out of their respective committees, and now they await a floor vote! That means EVERY SINGLE representative in our state will be voting on SHB 1236, and EVERY SINGLE Senator will be voting on 2SSB 5160. And we can't take any votes for granted!  
As you know, hundreds of thousands of people are behind on rent in Washington, fearful of what will happen when the eviction moratorium is lifted. We must pass just cause (SHB 1236) and improve the eviction process (2SSB 5160) in order to prevent a massive increase in homelessness.  
SHB 1236 requires landlords to have a legitimate business reason to evict. This bill helps us achieve our goal of improving housing stability by closing loopholes that currently allow landlords to get around all tenant protections. Further, SHB 1236 is critical in order for rental assistance to work – without it, landlords can cash a rental assistance check one day, then evict a tenant the next.  
The no-cause eviction notices that landlords are allowed to issue (once the moratorium is over) weaken other critical tenant protections including fair housing and retaliation protections. When tenants assert their rights, landlords can respond with no-cause notices to vacate. No-cause notices also allow landlords to hide discriminatory motives. And we know discrimination is all too common.  
2SSB 5160 is critical for tenants facing eviction for nonpayment of rent. It provides low-income tenants access to counsel, ensuring that tenants most at risk of homelessness have support to assert their rights and save their home. In other parts of the county where the right to counsel exists, 84% of represented households were able to stay housed. 2SSB 5160 also provides other critical protections including realistic payment plans, access to mediation and protections against future housing denials for tenants unable to pay during the pandemic.
---
Image

Has your housing been impacted by COVID-19?  Share your story!
Speaking your truth is a powerful way to educate lawmakers on why affordable housing needs to be a top priority this session.  
If you want to make a video telling your housing story, please contact Angela Compton at angelac@wliha.org to coordinate the recording or, 
snag a spot on her calendar here.  
---
Interested in learning more about bills the Housing Alliance is supporting?  Head over to our bill tracker!
Previous action alerts:
February 22, 2021: Sign-on Letter: Funding for Affordable Homes and Shelters
February 15, 2021: Take action for big Capital Budget priorities!