Bill and Budget Tracker
Bill and Budget Tracker
2018 Legislative session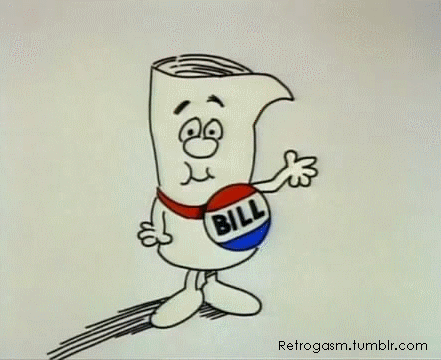 Our bill and budget tracker is a quick look at the progress of the bills we're watching, including budgets as they are released. Track the progress of our lead agenda in the first table, and our support agenda in the second table. Click on the bill number for more information about the bill.
This bill tracker will be updated weekly, or when there are big changes to report. (Last update 2/25)
Learn more about our lead and support agendas at our State Advocacy Page.
Lead Agenda Policy Bills

Bill #

Bill Title

Bill Sponsor

Bill status

HB 1239
Concerning requests for medical records to support an application for social security benefits.
Sullivan
Passed House, In Senate Committee
HB 1570
Concerning access to homeless housing and assistance.
Macri
Passed House, In Senate Committee
HB 1831

Revising resource limitations for public assistance.

Pettigrew
Passed House, In Senate Committee
HB 2578
Preserving and expanding rental housing options for persons whose source of income is derived from or includes sources other than employment.
Riccelli
Passed House, In Senate Committee
HB 2667
Concerning eligibility for the essential needs and housing support and the aged, blind, or disabled assistance programs.
Macri
Passed House, In Senate Committee
SB 5407
Concerning the preservation of housing options for tenants.
Frockt
Passed Senate, In House Committee
SB 5609
Addressing resource limitations for public assistance.
Darneille
In Committee
DEAD for this session
SB 6502
Concerning eligibility for the essential needs and housing support and the aged, blind, or disabled assistance programs.
Dhingra
In Committee
DEAD for this session
Support Agenda Policy Bills

Bold lines indicate support bills adopted by our Board prior to the start of session.
We use these guidelines when determining support or opposition of a bill.
Click on the bill number to see its progress

Bill #

Bill Title

Bill Sponsor

HB 1158

Restoring the fair treatment of underserved groups in public employment, education, and contracting.

Santos
HB 1291

Concerning health care for Pacific Islanders residing in Washington under a compact of free association.

Santos
HB 1293

Concerning witnessing a student's college bound scholarship pledge when efforts to obtain a parent's or guardian's signature are unsuccessful.

Ortiz-Self
HB 1298

Prohibiting employers from asking about arrests or convictions before an applicant is determined otherwise qualified for a position.

Ortiz-Self
HB 1440

Establishing a student loan bill of rights.

Stonier
HB 1439

Regulating the institutions of higher education, including for-profit institutions and private vocational schools, to protect students from unfair business practices.

Pollet
HB 1488

Expanding higher education opportunities for certain students.

Hansen
HB 1506

Addressing workplace practices to achieve gender pay equity.

Senn
HB 1508
Promoting student health and readiness through meal and nutrition programs.
Stonier
HB 1513
Concerning the collection of youth voter registration sign up information.
Bergquist
HB 1514
Requiring a minimum of three years' notice on closures or conversions of mobile home parks and manufactured housing communities.
Robinson
HB 1529

Concerning recommendations from the joint legislative task force on the use of deadly force in community policing.

Ryu
HB 1532
Concerning the exemption of property taxes for nonprofit homeownership development.
Lytton
HB 1541

Addressing prescription drug cost transparency.

Robinson
HB 1564
Concerning pesticide exposure and notification of certain pesticide applications.
Ortiz-Self
HB 1627
Addressing nonprofit corporation facilities financing by the Washington state housing finance commission.
Ryu
HB 1630
Allowing minors to consent to share their personally identifying information in the Washington homeless client management information system.
Slatter
HB 1646

Promoting an equitable clean energy economy by creating a carbon tax that allows investment in clean energy, clean air, healthy forests, and Washington's communities.

Fitzgibbon
HB 1783

Concerning legal financial obligations.

Holy
HB 1789

Concerning rehabilitated offenders.

Jinkins
HB 1797
Concerning encouraging affordable housing development and preservation by providing cities limited sales tax remittance for qualifying investments, providing cities and counties authority to use real estate excise taxes to support affordable housing, and providing cities and counties with councilmanic authority to impose the affordable housing sales tax.
McBride
HB 1798
Concerning the sale of manufactured/mobile home communities.
McBride
HB 1800
Enacting the Washington Voting Rights Act.
Gregerson
HB 1873

Concerning lead-based paint certification fees.

Hudgins
HB 1884
Modifying who is eligible for relocation assistance for tenants of closed or converted mobile home parks.
Ryu
HB 1889

Creating an office of the corrections ombuds.

Pettigrew
HB 1939

Recognizing the thirty-first day of March as Cesar Chavez day.

Hudgins
HB 1985

Establishing a statewide policy supporting Washington state's economy and immigrants' role in the workplace.

Ortiz-Self
HB 1987
Concerning allowing affordable housing development on religious organization property.
McBride
HB 2029

Providing a referral resource for those seeking information and assistance for immigration and citizenship related matters.

Ortiz-Self
HB 2040
Increasing the notice of termination for tenancies under the residential landlord-tenant act.
Frame
HB 2093

Concerning the mitigation of public facilities in certain cities.

Santos
HB 2148

Establishing a regional transit authority rebate program for low-income individuals.

Reeves
HB 2200

Protecting the privacy and security of internet users.

Hansen
HB 2267

Recognizing indigenous peoples' day.

Sawyer
HB 2297

Extending the period for voter registration.

Dolan
HB 2330
Concerning expansion of extended foster care eligibility.
Fey
HB 2364
Concerning facilities financing by the housing finance commission.
Ryu
HB 2371
Implementing child support pass-through payments.
Sawyer
HB 2372
Concerning the issuance of identicards to individuals released from certain juvenile rehabilitation facilities.
Kagi
HB 2382
Promoting the use of surplus public property for public benefit.
Ryu
HB 2421

Creating a program for the consolidation of traffic-based financial obligations.

Jinkins
HB 2437

Encouraging investments in affordable and supportive housing.

Robinson
HB 2444
Providing a real estate excise tax exemption for certain transfers of low-income housing.
Slatter
HB 2448
Increasing the availability of housing for developmentally disabled persons.
Senn
HB 2449
Extending the timeline for completing a family assessment response.
Senn
HB 2481

Changing driving a motor vehicle with a suspended or revoked driver's license provisions.

Graves
HB 2482

Concerning limitations on health care provider services imposed by health care entities.

Macri
HB 2514
Regarding discriminatory provisions found in written instruments related to real property.
Kilduff
HB 2530

Concerning foster youth health care benefits.

Senn
HB 2538
Exempting impact fees for low-income housing development.
McBride
HB 2555

Providing the director of the department of fish and wildlife the authority to issue permits to the Wanapum Indians for other freshwater food fish for ceremonial and subsistence purposes.

Dent
HB 2575
Waiving groundwater fees for low-income housing.
Maycumber
HB 2583
Concerning local authority to address affordable housing needs through regulation of rent and associated charges.
Macri
HB 2595

Concerning procedures in order to automatically register citizens to vote.

Hudgins
HB 2610
Creating the hunger-free students' bill of rights act.
Peterson
HB 2660
Continuing access to medicaid services.
Stonier
HB 2659

Expanding eligibility for the early childhood education and assistance program.

Goodman
HB 2663
Concerning legal support for kinship caregivers.
Pettigrew
HB 2712
Eliminating lunch copays for students who qualify for reduced-price lunches.
Gregerson
HB 2761

Improving placement stability for children and youth involved with child welfare services.

Kagi
HB 2804
Concerning residential tenant protections.
Macri
HB 2878
Concerning pesticide exposure and notification of certain pesticide applications.
Ortiz-Self
SB 5073

Concerning recommendations from the joint legislative task force on the use of deadly force in community policing.

Frockt
SB 5143
Concerning the exemption of property taxes for nonprofit homeownership development.
Zeiger
SB 5155

Concerning suspension and expulsion of kindergarten and early elementary school students.

Billig
SB 5210

Establishing a student loan bill of rights.

Liias
SB 5401

Addressing prescription drug cost transparency.

Rivers
SB 5408
Increasing the notice of termination for tenancies under the residential landlord-tenant act.
Cleveland
SB 5480
Improving voter registration by providing new residential tenants with voter registration information.
Saldaña
SB 5509

Promoting an equitable clean energy economy by creating a carbon tax that allows investment in clean energy, clean air, healthy forests, and Washington's communities.

Carlyle
SB 5520
Requiring a minimum of three years' notice on closures or conversions of mobile home parks and manufactured housing communities.
Kuderer
SB 5600

Concerning rehabilitated offenders.

Darneille
SB 5625
Allowing minors to consent to share their personally identifying information in the Washington homeless client management information system.
Zeiger
SB 5627
Concerning the sale of manufactured/mobile home communities.
Kuderer
SB 5678
Modifying who is eligible for relocation assistance for tenants of closed or converted mobile home parks.
Miloscia
SB 5683

Concerning health care for Pacific Islanders residing in Washington under a compact of free association.

Saldaña
SB 5725

Concerning the mitigation of public facilities in certain cities.

Hasagawa
SB 5801

Providing a referral resource for those seeking information and assistance for immigration and citizenship related matters.

Saldaña
SB 5906

Establishing a regional transit authority rebate program for low-income individuals.

Saldaña
SB 5913

Recognizing the thirty-first day of March as Cesar Chavez day.

Saldaña
SB 5978

Creating an office of the state ombuds.

McCoy
SB 6002
Enacting the Washington voting rights act of 2018.
Saldaña
SB 6003
Promoting student health and readiness through meal and nutrition programs.
Wellman
SB 6021

Extending the period for voter registration.

Kuderer
SB 6029

Establishing a student loan bill of rights.

Liias
SB 6110

Prohibiting employers from asking about arrests or convictions before an applicant is determined otherwise qualified for a position.

Saldaña
SB 6131

Providing a tuition waiver for state residents who are members of a federally recognized Indian tribe.

McCoy
SB 6189

Changing driving a motor vehicle with a suspended or revoked driver's license provisions.

Fain
SB 6216

Creating a program for the consolidation of traffic-based financial obligations.

Saldaña
SB 6247

Concerning limitations on health care provider services imposed by health care entities.

Kuderer
SB 6304
Continuing access to medicaid services.
Frockt
SB 6309
Extending the timeline for completing a family assessment response.
Darneille
SB 6322
Concerning pesticide exposure and notification of certain pesticide applications.
Saldaña
SB 6353

Concerning procedures in order to automatically register citizens to vote.

Hunt
SB 6371
Concerning facilities financing by the housing finance commission.
Mullet
SB 6384

Providing the director of the department of fish and wildlife the authority to issue permits to the Wanapum Indians for other freshwater food fish for ceremonial and subsistence purposes.

Warnick
SB 6400
Concerning local authority to address affordable housing needs through regulation of rent and associated charges.
Saldaña
SB 6227

Concerning workplace injuries by janitors.

Keiser
SB 6453
Concerning legal support for kinship caregivers.
King
Bills We Oppose

Bill #

Bill Title

Bill Sponsor

HB 1011

Allowing the use of gender-segregated facilities.

Taylor
HB 1044

Concerning the funding of homeownership projects through the housing trust fund.

MacEwen
HB 1061

Concerning collection agency transaction fees for processing electronic payments.

Stanford
HB 1082

Prohibiting regulation of the amount of rent for commercial properties.

Manweller
HB 1145

Concerning unpaid accounts.

Springer
HB 1178

Enacting the protection of the rights of religious exercise and conscience from government discrimination act.

Shea
HB 1545

Concerning the exclusion of residential housing payments from certain state-funded health programs.

Schmick
HB 1635

Concerning the disposition of tenant property placed upon the nearest public property.

Barkis
HB 1720

Modifying rental agreement terms and content under the manufactured/mobile home landlord-tenant act.

Shea
HB 1750

Concerning tax exemptions for properties owned by nonprofit entities used for low-income housing.

Taylor
HB 1761

Concerning safe injection sites in Washington state.

Stokesbary
HB 1846

Authorizing the development of new manufactured housing communities outside of urban growth areas under the growth management act.

Griffey
HB 2010
Concerning prevention of homelessness in wildfire areas
Maybumber
HB 2711

Concerning the creation of housing opportunity zones by cities.

Ryu
SB 5013

Concerning the disposition of tenant property placed upon the nearest public property.

Warnick
SB 5015

Concerning unlawful detainer actions for at-will tenancies.

Warnick
SB 5043

Concerning collection agency transaction fees for processing electronic payments.

Angel
SB 5149

Addressing paid family leave.

Fain
SB 5223

Concerning safe injection sites in Washington state.

Miloscia
SB 5286

Prohibiting regulation of the amount of rent for commercial properties.

Angel
SB 5368

Limiting the authority to seek medicaid waivers.

Becker
SB 5456

Concerning unpaid accounts.

Braun
SB 5569

Concerning protected classes in housing.

Angel
SB 5615

Authorizing the development of new manufactured housing communities outside of urban growth areas under the growth management act.

Sheldon
SB 5656

Concerning the goal of ending homelessness.

Miloscia
SB 5864

Concerning the goal of ending homelessness.

Miloscia
SB 5898

Concerning eligibility for public assistance programs.

Braun
SB 6138

Extending the statute of limitations for food stamp fraud.

Brown