Bill and Budget Tracker
Bill and Budget Tracker
2017 Legislative session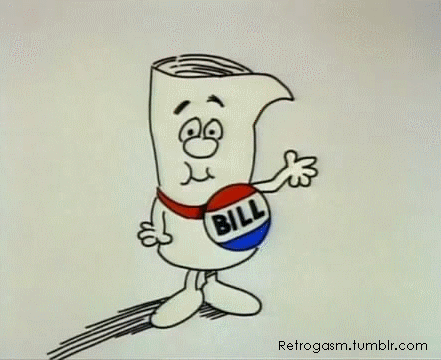 Our bill and budget tracker is a quick look at the progress of the bills we're watching, including budgets as they are released.
Bills are sorted first by housing and homelessness priorities, followed by bills we either support or oppose based on our support issues document. Bills are in numerical order and do not indicate higher or lower priority. As more bills are introduced, this sorting will become more categorized.
Bills listed below relate to both our lead agenda, and the issue areas we support. Click on the bill number to see its progress.
The bill tracker will be updated at least once a week, so check back often! Updated 3/14
| | |
| --- | --- |
|   | Lead Agenda Items |
| HB 1570 | Concerning access to homeless housing and assistance. |
| HB 1633 | Concerning the preservation of housing options for tenants. |
| SB 5407 | Concerning the preservation of housing options for tenants. |
|   | Affordable Housing and Homelessness - PRO |
| HB 1239 | Concerning requests for medical records to support an application for social security benefits. |
| HB 1467 | Removing disincentives to the voluntary formation of regional fire protection service authorities by establishing parity, equalizing certain provisions with existing laws governing fire protection districts, and clarifying the formation process. |
| HB 1514 | Requiring a minimum of three years' notice on closures or conversions of mobile home parks and manufactured housing communities. |
| HB 1532 | Concerning the exemption of property taxes for nonprofit homeownership. |
| HB 1616 | Clarifying the type of land eligible for purchase under the affordable housing land acquisition revolving loan fund program. |
| HB 1627 | Addressing nonprofit corporation facilities financing by the Washington state housing finance commission. |
| HB 1630 | Allowing minors to consent to share their personally identifying information in the Washington homeless client management information system. |
| HB 1641 | Concerning informed consent for nonemergency, outpatient, primary health care services for unaccompanied homeless youth under the federal McKinney-Vento homeless assistance act. |
| HB 1797 | Concerning encouraging affordable housing development and preservation by providing cities limited sales tax remittance for qualifying investments, providing cities and counties authority to use real estate excise taxes to support affordable housing, and providing cities and counties with councilmanic authority to impose the affordable housing sales tax. |
| HB 1798 | Concerning the sale of manufactured/mobile home communities. |
| HB 1816 | Concerning information sharing related to implementation of the homeless youth prevention and protection act of 2015. |
| HB 1831 | Revising resource limitations for public assistance. |
| HB 1867 | Improving transitions in extended foster care to increase housing stability for foster youth. |
| HB 1980 | Creating a low-income home rehabilitation revolving loan program. |
| HB 1987 | Concerning allowing affordable housing development on religious organization property. |
| HB 2040 | Increasing the notice of termination for tenancies under the residential landlord-tenant act. |
| HB 2061 | Excluding holidays and weekends from the time period required for youth shelters to notify parents. |
| SB 5077 | Allowing the Department of Corrections to provide temporary housing assistance to individuals being release from Washington corrections center for women. |
| SB 5082 | Requiring the owner of a rental property or condominium to certify compliance with fire safety requirements prior to obtaining insurance for the premises. |
| SB 5143 | Concerning the exemption of property taxes for nonprofit homeownership development. |
| SB 5252 | Addressing the effectiveness of document recording fee surcharge funds that support homeless programs. |
| SB 5364 | Removing disincentives to the voluntary formation of regional fire protection service authorities by establishing parity, equalizing certain provisions with existing laws governing fire protection districts, and clarifying the formation process. |
| SB 5382 | Authorizing the issuance of identicards at a reduced cost to applicants who are under the age of eighteen and without a permanent residence address. |
| SB 5408 | Increasing the notice of termination for tenancies under the residential landlord-tenant act. |
| SB 5480 | Improving voter registration by providing new residential tenants with voter registration information. |
| SB 5482 | Providing additional funding for the preservation and creation of affordable housing. |
| SB 5625 | Allowing minors to consent to share their personally identifying information in the Washington homeless client management information system. |
| SB 5627 | Concerning the sale of manufactured/mobile home communities. |
| SB 5647 | Creating a low-income home rehabilitation revolving loan program. |
| | |
| --- | --- |
|   | Support Issues - PRO |
| HB 1116 | Implementing family and medical leave insurance. |
| HB 1298 | Prohibiting employers from asking about arrests or convictions before an applicant is determined otherwise qualified for a position. |
| HB 1359 | Concerning notice of charity care availability at time of billing and collection |
| HB 1364 | Establishing the practice of dental therapy. |
| HB 1468 | Concerning voter registration. |
| HB 1471 | Collecting voter registration sign-up information for persons 17 years of age during the period one year prior to attaining eighteen years of age including the designation of voter registration locations and voter sign up locations. |
| HB 1482 | Establishing the legislative-executive WorkFirst poverty reduction oversight task force. |
| HB 1506 | Addressing workplace practices to achieve gender pay equity. |
| HB 1508 | Promoting student health and readiness through meal and nutrition programs. |
| HB 1513 | Concerning the collection of youth voter registration sign up information. |
| HB 1540 | Providing public notices of public health, safety, and welfare in a language other than English. |
| HB 1566 | Concerning the definition of work activity for the purposes of the WorkFirst program. |
| HB 1713 | Implementing recommendations from the children's mental health work group. |
| HB 1764 | Replacing the one percent property tax revenue limit with a limit tied to cost drivers. |
| HB 1783 | Concerning legal financial obligations. |
| HB 1789 | Concerning sentencing laws and practices. |
| HB 1985 | Establishing a statewide policy supporting Washington state's economy and immigrants' role in the workplace. |
| HB 1988 | Implementing a vulnerable youth guardianship program. |
| HB 2121 | Repealing income eligibility for temporary assistance for needy families benefits for a child who lives with a nonparent caregiver. |
| SB 5019 | Providing prepaid postage for primary and general election ballots. |
| SB 5032 | Implementing family and medical leave insurance. |
| SB 5046 | Providing public notices of public health, safety, and welfare in a language other than English. |
| SB 5110 | Enhancing youth voter registration. |
| SB 5126 | Concerning uniform ballot design. |
| SB 5192 | Extend the time period for voter registration. |
| SB 5224 | Establishing the practice of dental therapy. |
| SB 5231 | Concerning notice of charity care availability at time of billing and collection. |
| SB 5312 | Prohibiting certain employers from including any question on an application about an applicant's criminal record, inquiring either orally or in writing about an applicant's criminal records, or obtaining information from a criminal background check, until after the employer initially determines that the applicant is otherwise qualified. |
| SB 5347 | Concerning the definition of work activity for the purposes of the WorkFirst program. |
| SB 5440 | Establishing the legislative-executive WorkFirst poverty reduction oversight task force. |
| SB 5498 | Creating the department of children, youth, and families. |
| SB 5559 | Implementing a vulnerable youth guardianship program. |
| SB 5588 | Developing information concerning racial disproportionality. |
| SB 5600 | Concerning rehabilitated offenders. |
| SB 5609 | Addressing resource limitations for public assistance. |
| SB 5689 | Establishing statewide policy supporting Washington state's economy and immigrants' role in the workplace. |
| SB 5696 | Concerning breakfast after the bell programs. |
| SB 5772 | Replacing the one percent property tax revenue limit with a limit tied to cost drivers. |
| SB 5852 | Preventing the organized militia of this state from being used to enforce federal immigration laws. |
| | |
| --- | --- |
|   | Affordable Housing and Homelessness - CON |
| HB 1044 | Concerning the funding of homeownership projects through the housing trust fund. |
| HB 1545 | Concerning the exlusion of residential housing payments from certain state-funded health programs. |
| HB 1635 | Concerning the disposition of tenant property placed upon the nearest public property. |
| HB 1720 | Modifying rental agreement terms and content under the manufactured/mobile home landlord-tenant act. |
| HB 1750 | Concerning tax exemptions for properties owned by nonprofit entities used for low-income housing |
| HB 1846 | Authorizing the development of new manufactured housing communities outside of urban growth areas under the growth management act. |
| SB 5013 | Concerning the disposition of tenant property placed upon the nearest public property. |
| SB 5015 | Concerning unlawful detainer actions for at-will tenancies. |
| SB 5254 | Ensuring adequacy of buildable lands and zoning in urban growth areas and providing funding for low-income housing and homelessness programs. |
| SB 5368 | Limiting the authority to seek medicaid waivers. |
| SB 5569 | Concerning protected classes in housing. |
| SB 5615 | Authorizing the development of new manufactured housing communities outside of urban growth areas under the growth management act. |
| SB 5656 | Concerning the goal of ending homelessness. |
| SB 5864 | Concerning the goal of ending homelessness. |
|   | All Other - CON |
| HB 1011 | Allowing the use of gender-segregated facilities. |
| HB 1061 | Concerning collection agency transaction fees for processing electronic payments. |
| HB 1178 | Enacting the protection of the rights of religious exercise and conscience from government discrimination act. |
| HB 1761 | Concerning safe injection sites in Washington state. |
| SB 5043 | Concerning collection agency transaction fees for processing electronic payments. |
| SB 5149 | Addressing paid family leave. |
| SB 5223 | Concerning safe injection sites in Washington state. |