Be a Housing Voter
2. Get Informed!
The Housing Alliance does not endorse candidates but does make endorsements in ballot measures that impact our mission. As endorsements are made we will update our website.
Before you vote, learn about what candidates plan to do increase access to affordable homes. Attend voter forums in your community ask questions.
Find out what 2020 presidential candidates are saying about affordable homes at Our Homes, Our Votes.
3. Participate in the primary and general elections.

IMPORTANT DATES:
Monday, March 2, 2020 – Last day to recieve new registrations and voter updates online and by mail for Presidential Primary

Tuesday, March 10, 2020 – Last day to register by mail and online for the Presidential Primary 

Tuesday, March 10, 2020 – Presidential Primary
Friday, July 17, 2019 – August Primary 18-day voting period begins

Monday, July 27, 2019 – Last day to register by mail and online for the August primary election

Tuesday, August 4, 2020 – Last day to register in person for the August Primary

Tuesday, August 4, 2020 – August Primary
Friday, October 26,  2020 – Last day to register by mail and online for the November general election

Tuesday, November 3, 2020–

Last day to register in person for the November 

general election

Tuesday, November 3, 2020– General election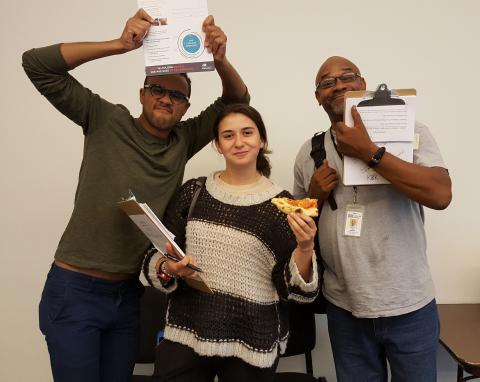 4. Nonprofits can participate in elections and can help people register people to vote! Find out how to get involved without breaking any rules: