Menu: 
---
Our members are our driving force for social change!
As a Housing Alliance member, you are a part of the leading statewide advocacy organization—a powerful coalition of individuals and organizations fighting for equitable housing policies and affordable homes for everyone in Washington. Our members bring their expertise to our advocacy, and help us grow the movement for housing justice. Your financial support ensures we can keep securing funding for the Housing Trust Fund, expand resources to solve homelessness, and increasing housing stability for people across Washington.  
---
The Housing Alliance is a statewide membership organization with approximately 140 organizational members and an advocacy network of 8,000+ individuals. We have two types of organizational memberships, which came about through a merger with our state homelessness coalition in 2011. 
Organizational members are primarily nonprofit organizations that provide housing or services, but include some local governments, faith groups, and for-profit affordable housing vendors. This is the Housing Alliance's historical membership base. We have a rolling membership year. For example, if an organization joins March 1, we invite them to renew by March 1 the following year. Join now!
 
We also have a county homelessness network membership structure where each organization that administers state homelessness funding is asked to contribute ½ of 1 percent of their Consolidated Homeless Grant (CHG) funds to the Housing Alliance to support statewide advocacy. These include county government and nonprofit entities and memberships are based on the state fiscal year (July 1 – June 30) Your membership ensures you have access to local government stakeholder meetings that the Housing Alliance periodically convenes. We also organize regular Zoom meetings to share timely updates on homelessness policy during the state legislative session. Contact Itzchel Bazan for recommended dues levels.
 
You can also advance the movement for housing justice by joining the Housing Alliance as an individual member. Join now!
---
Stay Informed: 
During legislative session, our weekly legislative update will give you an insider's perspective from the halls of the state capitol on how our budget and policy priorities are faring.

We share resources and reports from national partners, and we're here year-round to answer your policy and advocacy questions and keep you updated on policy developments.

Each summer, our members get a first look at the coming year's legislative priorities and an opportunity to help set the Housing Alliance's agenda during our Statewide Listening Tour.
Learn:
Participate in regular webinars, member calls, and live-streamed panel discussions to learn the latest on housing and homelessness issues. Topics range from effective advocacy to specific programs and funding.
We dive deep into equity to expand each other's understanding of how the issues and solutions impact people of color, people with disabilities, LGBTQI+ people, and other communities who disproportionately experience housing instability.
Engage: 
Our action alerts distill the latest developments into clear, effective messages to lawmakers so you can advocate with confidence and be a part of impacting policy change or securing funding for affordable homes.
Whether it's engaging your staff, board, or residents, we can provide additional tools and support to help you make a difference. Member organizations can request legislative briefings and advocacy trainings from our knowledgeable staff any time of year.
Participate in Housing and Homelessness Advocacy Day in Olympia, and join us for our Annual Member Meeting at the end of the year to celebrate our progress and get ready for the next legislative session.
Conference Discounts: 
Your membership entitles you to discounted registration to the virtual Conference on Ending Homelessness, October 6-8. The conference brings together over 750 people from across the state for learning, networking, advocacy, and community building opportunities, and is the largest provider of continuing education credits for service providers in the state
Learn more here about all of the benefits of membership!
---
Image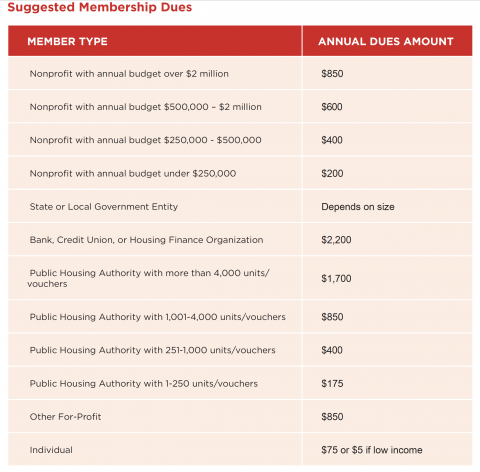 ---
For more information, please call the Housing Alliance at 206.442.9455 or email Itzchel Bazan at itzchelb@wliha.org. 
To join or renew your membership online, please visit https://secure.everyaction.com/ZI40glmXK0-K_OeLPvJWlg2.
---