In 2008, Housing Alliance board and staff, led by the Campion Foundation, underwent strategic planning to determine the capacity needed to aim high and advance long-term solutions to bring an end to homelessness in our state.
Image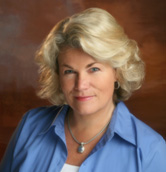 "The Housing Alliance went from a trade organization serving members to a powerful advocacy leader."
-Sonya Campion
What resulted was an initial $750,000 grant split 50-50 between the Campion Foundation and the Bill & Melinda Gates Foundation. Both Campion and Gates continue to provide significant general operating support and strategic guidance, making our statewide movement of housing and social service providers, local governments, and individuals who have faced homelessness or housing instability even stronger.
We are also greatly appreciative of the generous funders listed below who support us through grants, organizational membership dues, and event sponsorships, and share in our vision of a safe, healthy, affordable home in a thriving community for all.
City of Seattle - Office of Housing
DESC
King County
National Low Income Housing Coalition
The Washington State Department of Commerce
The Washington State Housing Finance Commission