Just Housing: A small group with big wins in Thurston County
Reiny Cohen, Director of Communications
Hi! We're trying something new here at our blog, and I hope you like it. We want to start using this space to highlight some of the great work that organizations are doing around the state to combat homelessness, and grow the movement for safe, healthy, affordable homes for everyone in Washington. And for this first installment, we're looking at Thurston County.
Recently, I had the privilege of talking with Tye Gundel of Just Housing. Have you heard of Just Housing? It's a small, scrappy, grassroots organization moving mountains with their work. And a few weeks ago they organized an incredible win – by crushing legislation that would've made surviving outside illegal in Lacey, WA.
Image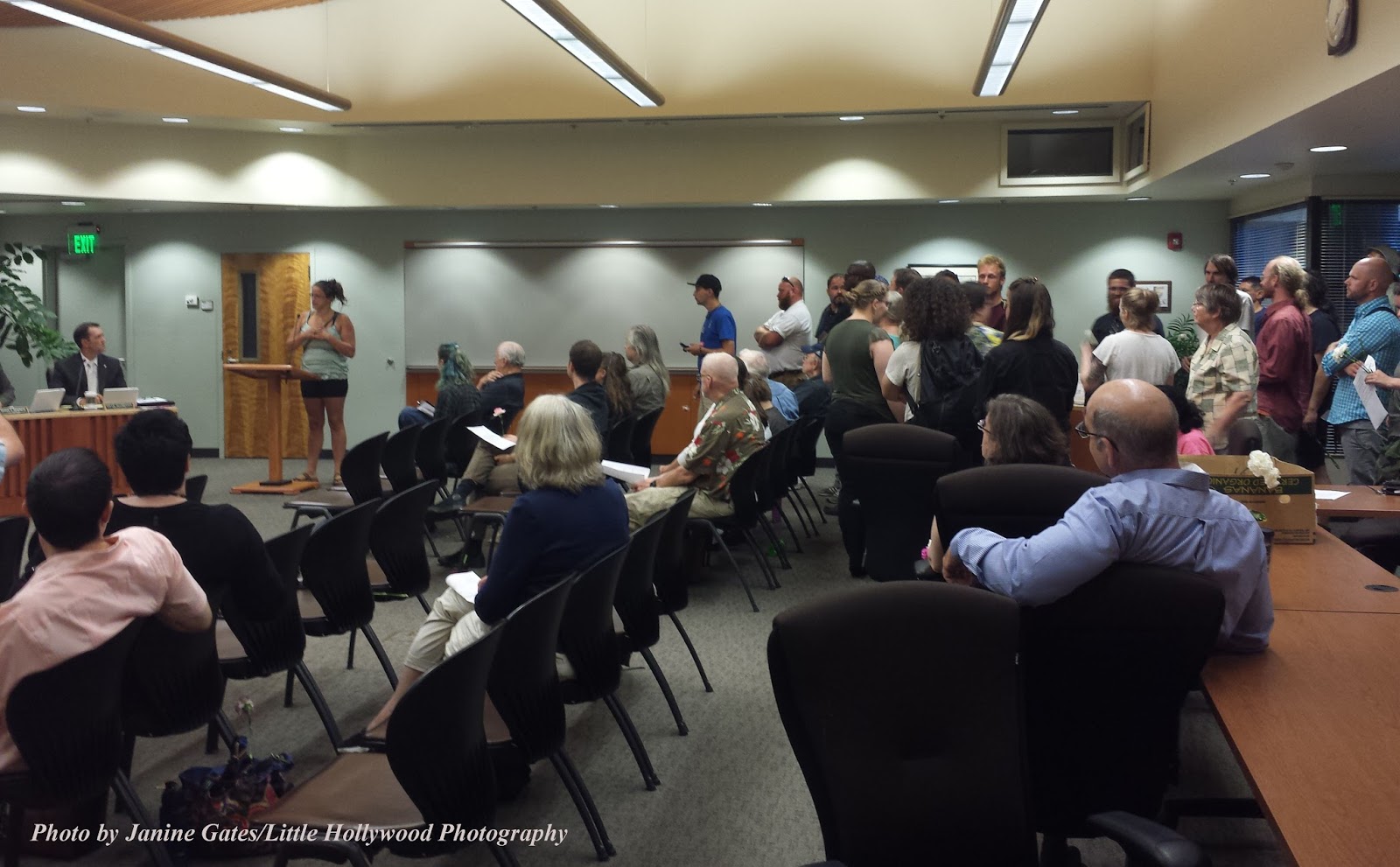 25 people lined up to testify against Lacey's plan to criminalize homelessness
Image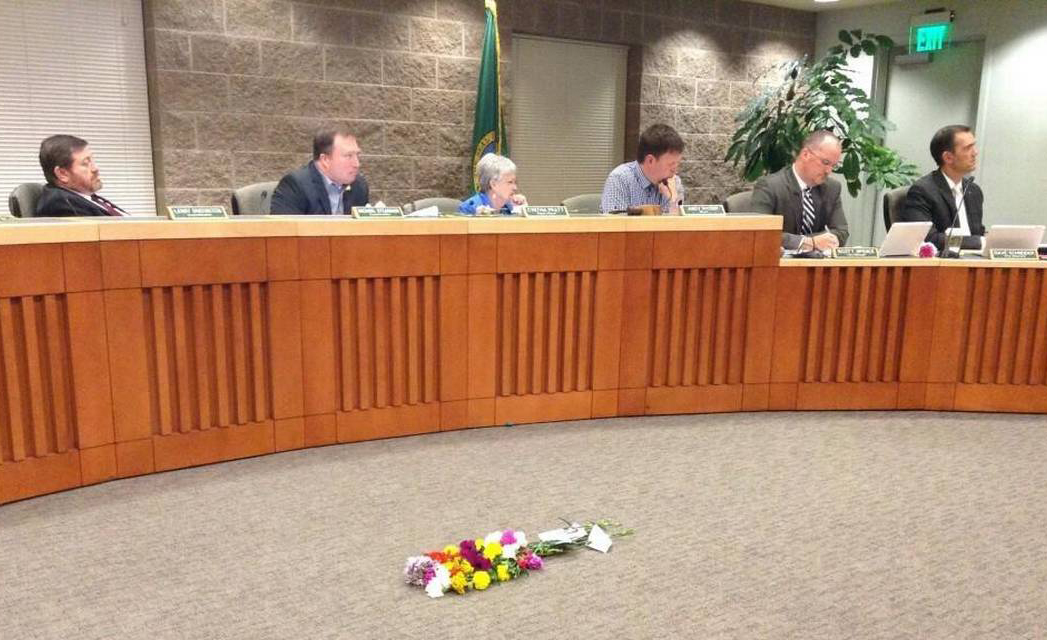 Each person who testified presented a flower to the councilmembers. The flowers were in honor of one of their unsheltered neighbors who said "We are all flowers honey. I may be old, but even I still bloom every morning." 
First, a little backstory: Just Housing is an all volunteer organization co-founded by Tye Gundel and Renata Rollins. Formed in May of 2016, Just Housing combats the laws in Olympia and Thurston County that make surviving outside and experiencing homelessness illegal. With the help of dozens of organizers - including people with direct experience of housing instability and homelessness - social service providers, progressive organizations, and even a few elected officials at their side, Just Housing has become a force to be reckoned with. They've increased access to 24 hour restrooms for people surviving outside, opened and ran emergency shelter last October, stopped people and their belongings from being swept by police, and are on a mission to overturn sit/lie and camping bans in Olympia. And while their work is often focused in the city limits of Olympia, they actually serve three jurisdictions in Thurston County.
When word got out that Lacey City Council was trying to quietly pass a new law criminalizing homelessness at their meeting on July 28, 2017, Just Housing sprang into action. With just two days notice they activated their 400 person email list, called volunteers, arranged carpools, and organized more than 30 people - a large majority of the overall turnout - to overwhelm that city council meeting. When the council saw more than 25 people lined up out the door to speak on the issue, they removed the vote from their agenda and opened up the meeting for public comment. Everyone who showed up to testify brought with them a flower, and attached to it the name of someone who was currently experiencing homelessness, or who had died trying to survive outside. They handed these flowers, one by one, to the council members as they each gave their public comment. The flowers were in honor of one of their unsheltered neighbors who said "We are all flowers honey. I may be old, but even I still bloom every morning." 
It was a powerful display of community organizing, and a centering of the voices and experiences of people who are surviving outside. The Lacey City Council listened, and has tabled this conversation for the time being.
Image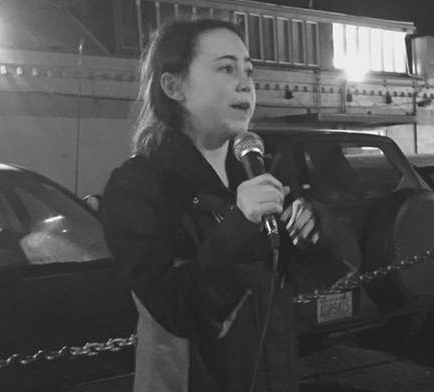 But there is still significant work to be done. Mayor Andy Ryder of Lacey has said their legislation was modeled after what they see as success in Olympia - a city that has unapologetically criminalized homelessness for years. In Olympia, it is illegal to be outside – camping, sitting, or lying down in public spaces. There is inadequate shelter for the number of people who need it and Olympia city government lacks the political will to expand capacity. So where do folks go if they can't sit, lie, or camp while trying to survive outside? Tye Gundel says "In Olympia, sometimes jail is the most accessible form of housing we have."
With their current campaign, Legalize Survival, Just Housing is doing significant work to roll back the laws that are harming people who have no choice but to live outside. Every Tuesday, Just Housing shows up at the Olympia City Council meetings, where volunteers testify about what it means to have to live outside. After public comment closes, they hold a Street Assembly on the sidewalk, and folks who have historically been locked out of the conversation have a chance to be heard. Then, 20-30 people camp out on the sidewalk in protest of the no camping laws.
Image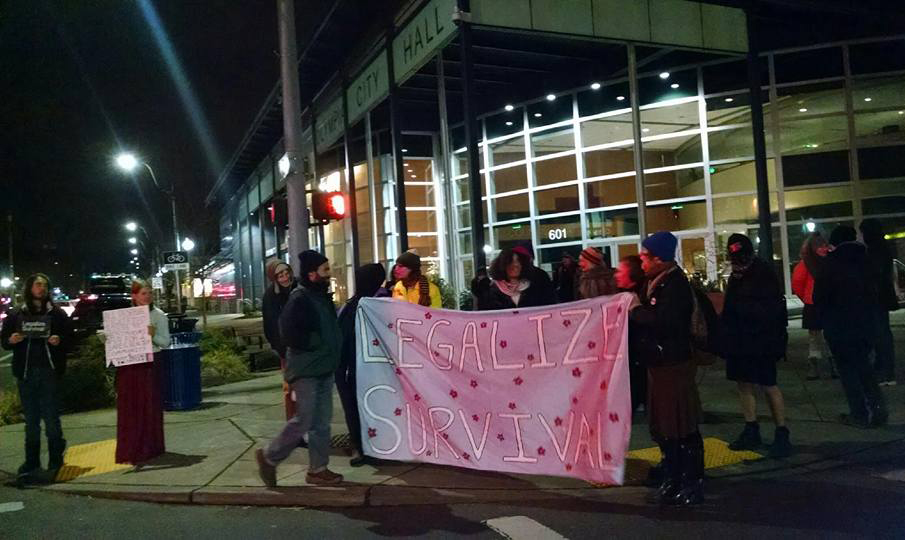 Image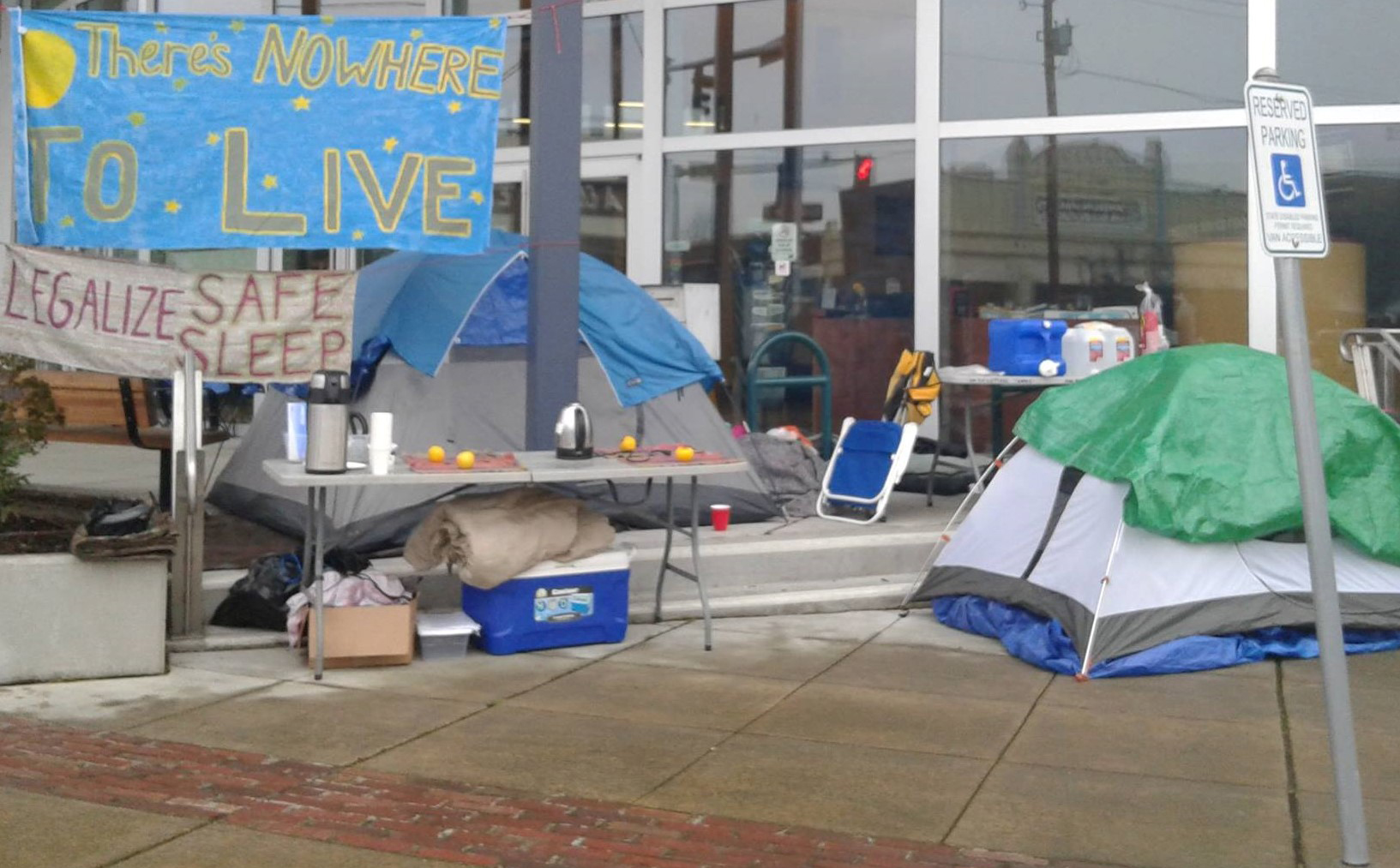 If you'd like to read more about Just Housing in the media, check out these articles about their public actions: Protesting an eviction, organizing in Olympia, and gaining bathroom access. 
If you want to join them on Tuesdays for their city council action, or learn more about what Just Housing does, visit their facebook page. Follow hashtags #LegalizeSurvival and #JustHousing. They also have a fundraising page here. All funds go to survival supplies and legal fees
Join the Just Housing email list by contacting justhousingoly@gmail.com
And for tips on how to legalize survival in your area, check out our Toolkit to Combat the Criminalization of Homelessness.