Learn at Lunch Webinars
Our Learn at Lunch webinars are opportunities to deepen your understanding of our State Legislative Agenda and Federal Legislative Policy Issues. Learn at Lunch features expert guests who explain the issues in a clear and accessible way. And perhaps most importantly, you can access these midday webinars from the comfort of your own home or place of work, as long as you have a computer and Internet access. For webinars before 2020, click here.
---
The Housing Alliance has put together a series of webinars, open to all housing and homelessness advocates, called our "Building Momentum" Series, designed to help us prepare for the 2021 legislative session. This series is being funded by the Washington State Finance Commission.  
Image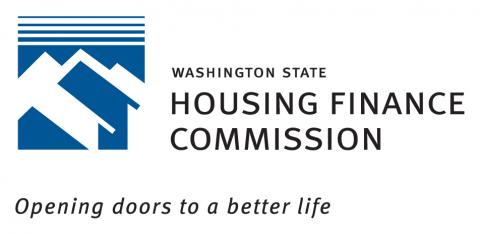 Wednesday Oct. 21, 10-11:30am: Strategic Advocacy for Housing and Homelessness Advocates!  
Register here!
Join the Housing Alliance for a webinar on how to strategically use your voice to fight for affordable housing, tenant protections, and homelessness solutions at the state level! Drawing on real examples and stories, we will cover the legislative process, important tools for advocates, key tips and talking points when meeting with lawmakers, and how to think strategically with your advocacy.  
Monday Nov. 2, 5:30-7pm: Deep Dive into the Housing Trust Fund, Progressive Revenue, and Key Budget Asks for 2021! 
Register here!
2021 is a budget year for the state legislature, one in which lawmakers face a substantial budget deficit and many competing needs statewide. Learn about the Housing Alliance's legislative priorities that will influence the Operating Budget and the Capital Budget, and how we can advocate together for critical wins! This webinar will be particularly focused on the Housing Trust Fund, Progressive Revenue, and other key budget asks by the Housing Alliance.  
Wednesday Nov. 18, 10-11:30am: Deep Dive into Tenant Protections Priorities for 2021! 
Register here!
Join us for a deep dive into the Housing Alliance's public policy agenda items focused on protecting tenants! Prior to COVID-19 Washington renters have been vulnerable to arbitrary and sometimes discriminatory evictions, have been discriminated against in housing applications based on past legal system involvement, and more. The economic and health impacts of COVID-19 have created an additional crisis of income loss and rental debt that state lawmakers must address to prevent a massive wave of evictions and homelessness. In this session, we will discuss "good cause" protections, eviction moratoria, rental assistance, fair chance housing policies, and more.  
Wednesday Dec. 9, 10-11:30am: Deep Dive into Homelessness Asks and the Housing Alliance Support Agenda for 2021!
Register

here!
Join us for this session to dive deep into a variety of issues we'll be tackling during the upcoming session. Learn about the Housing Alliance's key public policy priorities for 2021 specifically focused on addressing and ending homelessness. In addition, we will dive into our Support Agenda asks, which are major priorities of the Housing Alliance that other organizations are taking the lead on!  
Wednesday Dec. 16, 10-11:30am: Preparing for the 2021 Legislative Session for Housing and Homelessness Advocates! 
Register here!
The 2021 legislative session will be very different from any we've participated in before. The session is likely to be all virtual, have significant limitations on capacity, and feature a massive budget deficit. The election will affect the makeup of the legislature. Join us for our take on how to prepare for the session as an advocate, and how you can organize with the Housing Alliance for wins in the face of uncertainty!