Bill and Budget Tracker
2019 legislative session
Image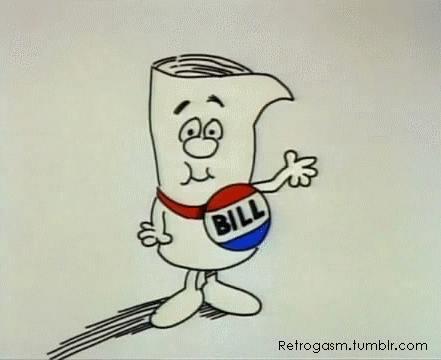 During the legislative session, our bill and budget tracker is meant to provide a quick look at the progress of the bills we're watching, including budgets as they are released. 
Learn more about our lead and support agendas at our State Advocacy Page.
Download the most current "hotsheet." This is what we're using in Olympia to keep legislators updated on the status of key bills.
Print-friendly version (legal size) of Lead Agenda
Print-friendly version (legal size) of Support Agenda
2019 Lead Agenda (updated 4-26-19)

| | | | | | |
| --- | --- | --- | --- | --- | --- |
| Bill | Title | Status | Sponsor | Latest Committee Meeting | Description |
| SSB 5766 | Prevailing rate of wages | S Rules X | Conway | Feb 18 Executive action taken in the Senate Committee on Labor & Commerce at 10:00 AM. (2019) | Addressing the methodology for establishing the prevailing rate of wages for the construction of affordable housing, homeless and domestic violence shelters, and low-income weatherization and home rehabilitation public works. |
| SSB 5733 | Residential tenants | S Rules X | Saldaña | Feb 21 Executive action taken in the Senate Committee on Financial Institutions, Economic Development & Trade at 8:00 AM. (2019) | Protecting tenants in residential tenancies. |
| SB 5646 | Affordable housing/sales tax | S Ways & Means | Kuderer | Feb 21 Public hearing in the Senate Committee on Ways & Means at 3:30 PM. (2019) | Encouraging investments in affordable and supportive housing. |
| SSB 5600 | Residential tenants | S Pres Signed | Kuderer | Mar 28 Executive action taken in the House Committee on Civil Rights & Judiciary at 3:30 PM. (2019) | Concerning residential tenant protections. |
| SB 5582 | Affordable housing/REET | S Ways & Means | Saldaña |   | Increasing funding for affordable housing. |
| HB 1921 | Housing market | H Finance | Frame | Feb 19 Public hearing in the House Committee on Finance at 8:00 AM. (2019) | Addressing the regressive nature of the Washington state housing market. |
| HB 1743 | Prevailing rate of wages | C 29 L 19 | Ormsby |   | Addressing the methodology for establishing the prevailing rate of wages for the construction of affordable housing, homeless and domestic violence shelters, and low-income weatherization and home rehabilitation public works. |
| SHB 1656 | Residential tenants | H Rules C | Macri | Feb 15 Executive action taken in the House Committee on Civil Rights & Judiciary at 10:00 AM. (2019) | Protecting tenants in residential tenancies. |
| SHB 1453 | Residential tenants | S Rules 2 | Macri | Apr 08 Executive action taken in the Senate Committee on Ways & Means at 1:30 PM. (2019) | Concerning residential tenant protections. |
| SHB 1406 | Affordable housing/sales tax | S Ways & Means | Robinson | Apr 26 Scheduled for executive session in the Senate Committee on Ways & Means at 10:00 AM (Subject to change). (2019) | Encouraging investments in affordable and supportive housing. |