2015 Budget 2.5 - Our Analysis
Housing Alliance Policy & Advocacy Team
Our housing and homelessness analysis of the Governor's budget here: 2015 Budget 1.0 - Our Analysis.
Our housing and homelessness analysis of the House's budget here: 2015 Budget 2.0 - Our Analysis.
At around noon today, the Washington State Senate released their operating budget for the 2015-2017 biennium. You can read the budget in its entirety at this page. The Senate's operating budget is a mix of good news and deep cuts. The biggest surprise is that it does not include cuts to the Housing & Essential Needs program; the Aged, Blind & Disabled program; and SSI Facilitation Services. This is fantastic news and is a reflection of incredible advocacy over the past several years and recent weeks. This is the first year since the beginning of the Great Recession that all three operating budget proposals preserve these programs. Great work!
However, we do see proposed cuts to the incapacity evaluations and also assumed savings in ABD that we are concerned about. We have a new updated Advocacy Action Alert that generates emails to both your senator and your representatives. The letter to your reps thanks them for protecting HEN/ABD/SSI Facilitation and the senate letter does the same and includes language about the coming capital budget. Go here to take action! See below for more details on the key programs we are tracking. Note that much of the below details are first-read analysis and are subject to updates.
Check out our bill tracker here to compare each of the operating budgets.
I.  Senate Operating Budget
Image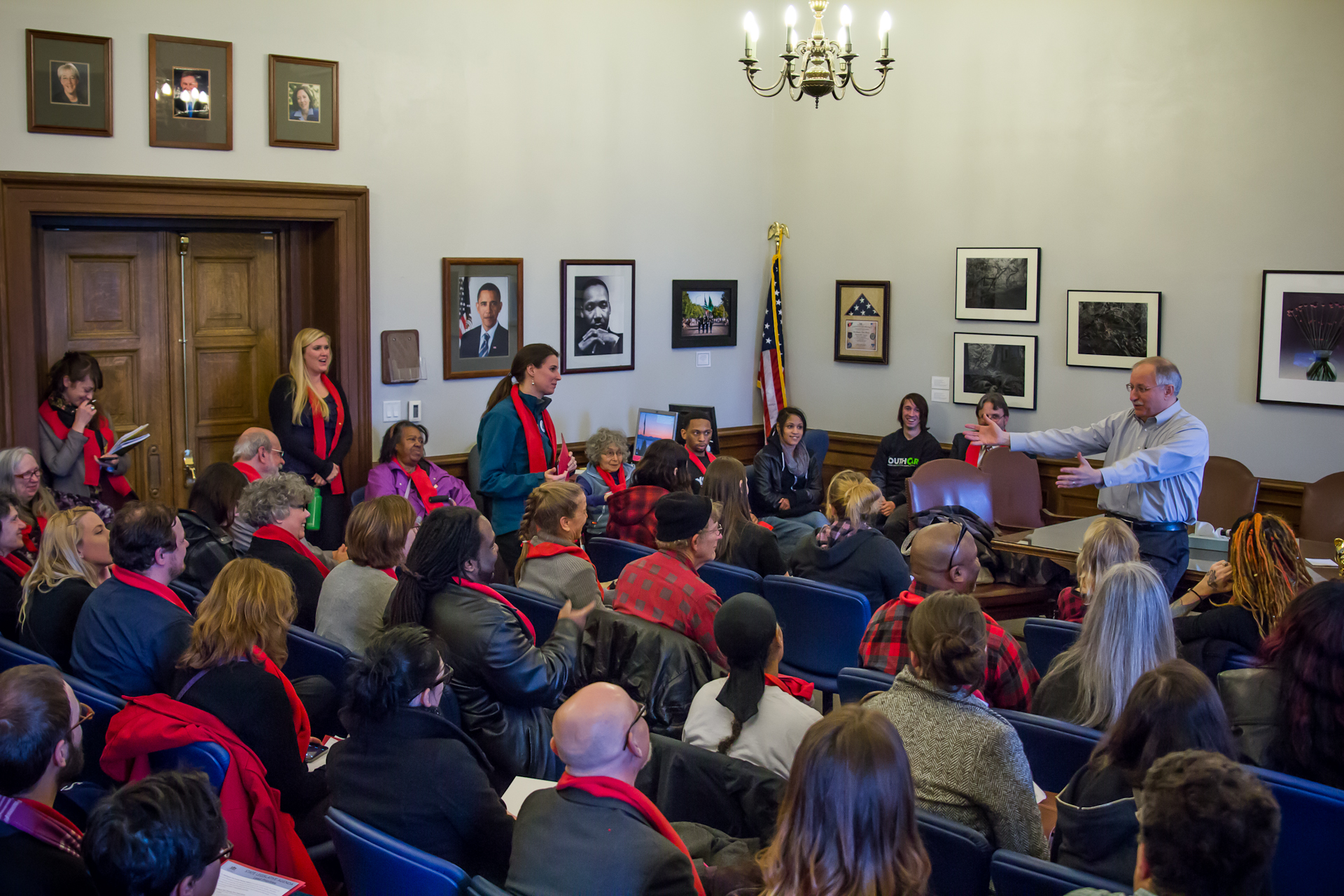 While the House largely didn't bolster safety net programs that have been cut over the past five years, they did a lot to preserve what is currently in place. The House also made investments in new services for homeless families and youth. Unfortunately, they did so in one case by shifting resources from other critical homelessness services instead of increasing the overall investment in homelessness.
Housing & Essential Needs/Aged, Blind & Disabled/SSI Facilitation Services
These services provide a lifeline of support for very low-income single adults with disabilities so they can keep their home and thrive. It is confirmed that funding for HEN, ABD and SSI Facilitation Services are fully preserved. However, we are concerned with two assumed savings in the Senate's budget proposal that could lead to future cuts:
1) Their budget proposal assumes $4 million will be saved due to increased federal SSI recoveries for ABD recipients who move to SSI. We are concerned that this savings estimate is too high and could result in cuts to DSHS and/or ABD.
2) The budget proposal also assumes that there will be a savings in HEN/ABD incapacity evaluations due to: applicants having better medical records as a result of Medicaid expansion, and  the 12-month HEN referral authorizations. The incapacity savings is grouped together with savings from an unrelated program, so the fiscal assumptions behind this savings are unclear. We are concerned that the budget overstimates savings and could result in a cut to incapacity evaluation services.
$3 million for Washington Youth and Families Fund
This fund provides stable, long-term funding for both on- and off-site supportive services linked to affordable housing for young people and families. While we recommended investing $6 million for the fund, the Senate allocated only $2 million in funding, lower than each of the House's and the Governor's allocation of $3 million.
TANF (Temporary Assistance for Needy Families)
The Senate's budget proposes deep cuts to TANF. Together, the proposed TANF cuts amount to about $50 million and the 15% cut to the cash grant is not reversed.
Medicaid Permanent Supportive Housing Services
We didn't expect this to be in the initial Senate budget. But, we will be pushing to make sure this is included in the final budget. This would allow more chronically homeless people to access housing and services and help individuals with severe and chronic health issues stay off the street and live in a healthy home. Stay tuned, as we're sure to have more developments next week. More about this benefit at our state advocacy page.
II.  New Revenue
Image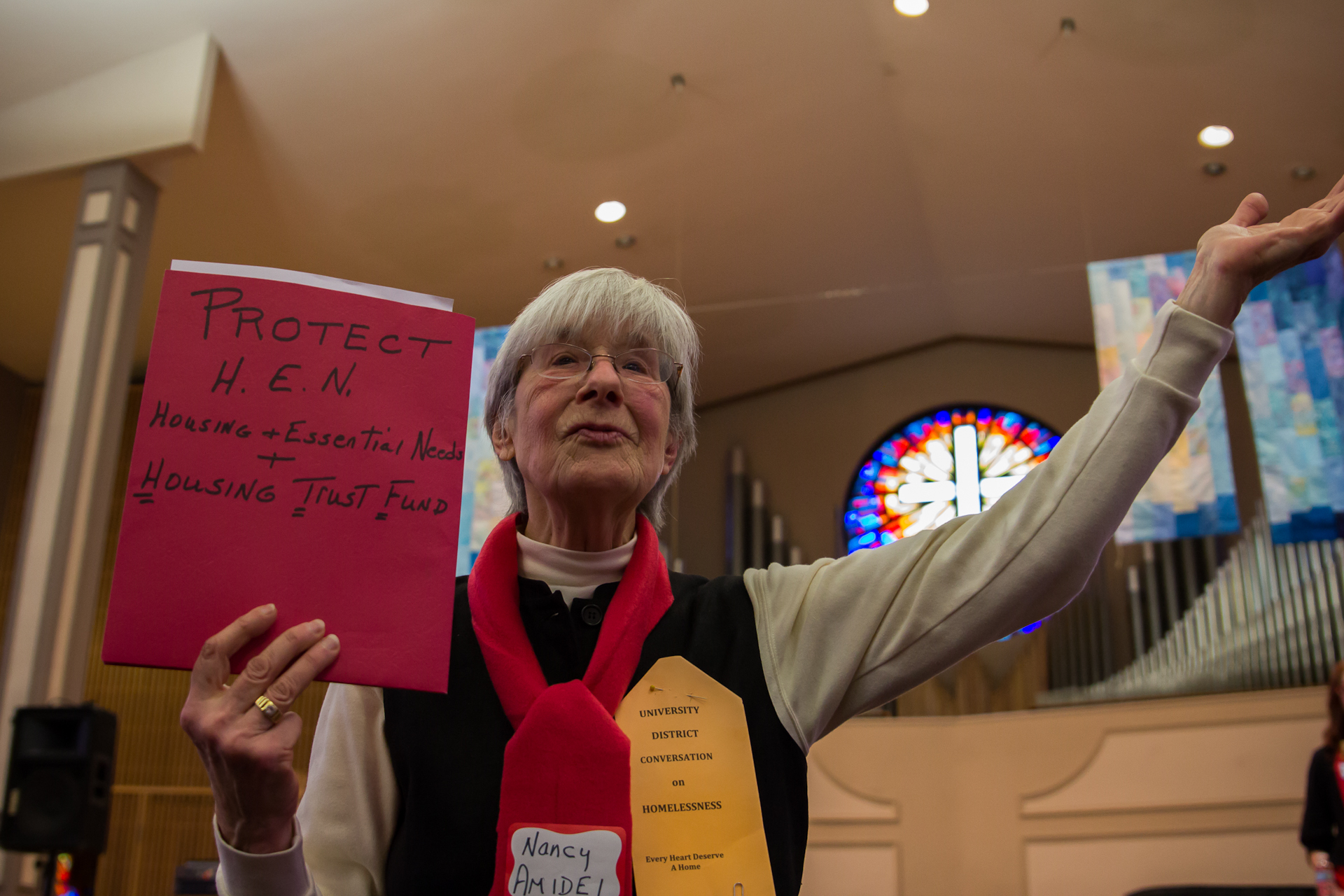 Unfortunately, the Senate budget doesn't add any new revenue. Savings come from many different sources, specifically cuts to programs, to state worker compensation, to Commerce, and to DSHS's ESA program area. This is the program area that oversees TANF, ABD, SSI Facilitation, food assistance, etc. The Senate budget also fails to restore the State Food Assistance cuts and doesn't fund Breakfast after the Bell (SHB 1295). Washington State 211 information service and WTAP (Washington Telephone Assistance Program) funding are also eliminated. WTAP allows Washington residents with low incomes who are on food assistance, cash assistance, or Medicaid to get a break on the cost of their telephone landline. WTAP serves 43,000 people, and 19,550 people on WTAP are 65 and older.
Some critics suggest eliminating WTAP because they believe people will just use cell phones. However, many people in our vast state live where cell phone coverage is spotty or doesn't work, as much of Washington is rural. For example, there are 25 rural school districts in Washington with enrollments of less than 1,000 students. A look at the major carrier coverage maps show areas of no cell coverage. And, many older people don't have cell phones. Their landline is their only phone. Additionally, WTAP funds are used to provide community voice mail to homeless individuals. This provides people without a fixed address (and certainly without money for cell phones) a way to pick up messages from potential employers, landlords or social service providers.
III. Senate Capital Budget
No word yet on exactly when the Senate will be releasing their capital budget. But you can bet that we'll have our analysis up shortly after.
In the meantime, please take action on the budgets that have already been released!
---