Housing Advocacy in Action! Week of April 24, Last of the regular session
Michele Thomas, Director of Policy and Advocacy
Monday, April 24 marked day one of the 30-day special session called by Governor Inslee. If lawmakers are unable to reach agreement on the State's Operating Budget by May 23, then they will have to come back for second special session. Although advocates can leverage this opportunity for valuable in-district advocacy with lawmakers, it is frustrating how this has played out. Senate Republicans are literally refusing to negotiate. They are making demands on the House to pass the other bills related to the budget first. But the Senate Republicans are also refusing to even give the main bill in question, HB 2186, a chance. Instead they are making inaccurate statements about it and are even saying that their budget proposal "has no new taxes". If "new" means relying on the same old regressive tax system, maybe they aren't lying. But their budget relies heavily on changes to the property tax system. Their new proposal would increase property taxes for the Democratic-leaning Puget Sound, while decreasing them for Republican-leaning rural areas in the state. It is a regressive, retaliatory, massive tax increase.
Across the rotunda, the House Democrats introduced a package that would bring in significant revenue while also making fixes to our state's regressive tax structure. This smart and progressive tax package allows the House Operating Budget to fully fund K-12 education while also investing deeper in the safety net. The House Operating Budget is in stark contrast to the Senate's. Key differences include that the Senate budget cuts the Housing and Essential Needs (HEN) program to the bone, while the House fully funds it and also creates a new transportation stipend for HEN recipients. The Senate budget makes $96 million in cuts to the Temporary Assistance to Needy Families (TANF) program, while the House increases the cash grant - bringing it back to pre-recession levels. For more details on the differences between the two Operating Budgets, please see the April 3rd Advocacy in Action blog post.
Do you want to learn more about the revenue options on the table?
Here are great resources from the Washington State Budget & Policy Center: An informative "Schmudget" post on the house revenue package and this page containing a lot of resources on the capital gains component of the package, including why it is not an income tax. This page also has a very helpful Q and A that is perfect to share with friends, family and colleagues! If you aren't familiar with the Budget & Policy Center, we encourage you to check them out. They are an excellent resource on all things budget and revenue, and you can sign up for valuable email updates.
Image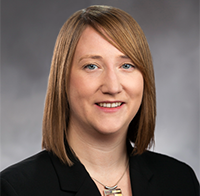 Rep. Noel Frame
D-36th LD
Image

Andy Nicholas
Budget & Policy Center
And in case you missed our special advocate's call last week on the House tax package, which featured Representative Noel Frame/36th LD and Andy Nicholas of the Budget & Policy Center, here are some key takeaways:
Question: What is the best way to engage with lawmakers? Email, letters, phone calls, or in person?
Answer: All of the above. Also add social media. Even if your lawmakers are supportive, still contact them and let them know that you have their back. We [House Democrats] are getting attacked by the other side on this.
Question: What are the most effective ways to advocate for this bill [HB 2186]? To whom should we be targeting our advocacy?
Answer: Share your personal story and explain the real world impact. Target your own lawmaker, but also target your community. We need our friends and families around the state speaking up. A lot of people don't understand state government, and anything you can do to help people understand how it works is extremely helpful.
Qustion: Why is there so much discrepancy in the way the R's and D's talk about the capital gains tax... one says it really is an income tax and the other says it's not... it's an excise tax?
Answer: The discrepancy is philosophical. "Camels nose under the tent", but it doesn't address what the tax is at all. We have a solid case that this is an excise tax and not an income tax. This really isn't an income tax by any ordinary sense of the term. This will almost exclusively impact the very rich, but even their annual tax rate wouldn't be raised very high.
Have you weighed in?
One of the most important things we can do as voters is to push our lawmakers to do the right thing. And when our lawmakers are already poised to do the right thing, we need to cheer them on and let them know what we've got their back. This is particularly important for lawmakers in "swing" districts where their voters may fluctuate preferences between the two main parties. But it is also important for lawmakers in "safe" districts where they are unlikely to face a serious challenge from the other party. These lawmakers can act as a moral compass in their party, pushing for the body as whole to do the right thing. They need to be able to tell their leadership that their constituents are aware, watching, and expecting the right vote. So no matter who your lawmaker is, they need to hear from you. Please tell your lawmakers that you support the House revenue package and that you want them to pass the House Operating Budget. And please also encourage your friends and family to take action with you.
Messaging to Conservative Lawmakers
Are you a housing and homelessness advocate who feels like your conservative lawmakers don't listen to you? Or perhaps you have a hard time understanding what they value? If so, you are invited to join a special call on Tuesday, May 2 at 11:00am. Sign up here. The call will feature advocates across the state who have long worked with their conservative lawmakers.
What does Special Session mean for our legislative priorities?
The answer to this question is largely in our hands. Not solely, but largely. If we advocates fully utilize the extra time to educate and push our lawmakers, we will significantly help to ensure that SHB 1570/Macri is passed and that the Housing Trust Fund is funded at the House's high watermark of $106.37 million. We can also influence the final Operating Budget, ensuring that the House's proposals regarding homelessness and safety-net programs are fully adopted. This is especially critical for the thousands relying on Housing and Essential Needs rental support as the Senate's budget cuts it to the bone, while the House enhances it with a new $10/month transportation stipend. It is also critical for thousands relying the Aged, Blind, and Disabled cash assistance who would be cut off the program on July 1st by the Senate's budget. The House budget fully funds the program and increases the cash grant from $197 to $227 per month.
Image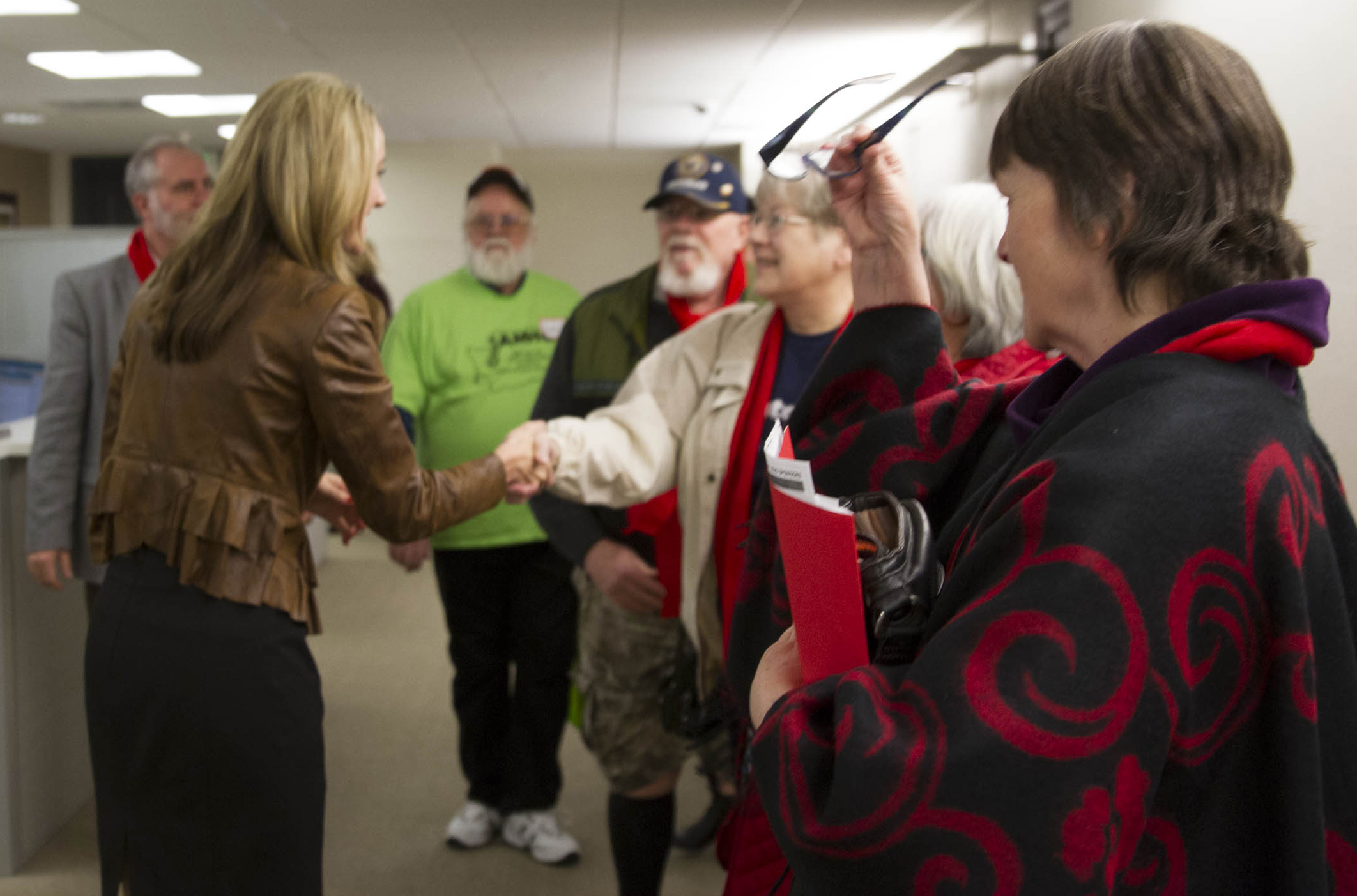 So what can we do? Many lawmakers will be home for most of the special session(s). Only key budget writers will be in Olympia full time. There will be periodic days when lawmakers will be called back, but mostly lawmakers will be home. While each lawmaker gets to decide their own schedule and how many meetings they will take, it is very likely that most will be scheduling meetings. Some will keep their legislative assistants in Olympia, while others will work out of a district office. This usually hinges on where their staff member lives (if they are Olympia-based year round they'll keep the Olympia office) and whether or not their district is far enough from Olympia to make an in-district office important for constituent access. Regardless, you can easily figure this out by first calling the Olympia office. Their voicemail will usually tell you if you need to call a different office to schedule an in-district meeting. This roster of members is the best resource for finding your lawmaker's contact information. It is one of the only resources that also provides us with the name and email address of each lawmaker's legislative assist. Bookmark this page!
The Housing Alliance will be hosting a webinar on Special Session Advocacy on Thursday, May 4 at 12:00pm. We will go through each policy and budget issue still on the table, review how to most effectively take a lawmaker on a tour (for example, of affordable housing built with Housing Trust Fund dollars), and review the resources that the Housing Alliance can offer to make your in-district advocacy as easy as possible. Please sign-up here. You can also pre-submit questions by emailing dimitrig@wliha.org.
Has your organization signed the SHB 1570/Macri letter of support?
Join the 268 community and faith organizations, cities and counties, business, and real estate interests around the state who have already signed the letter of support! This letter is an important and strategic way to make sure lawmakers know how important SHB 1570 is. The letter is a central part of the push to make sure that the bill is passed during the Special Session. Click here for a link to the letter and to the current signers. If you'd like to add an organization, you simply need to fill out this quick survey. Thank you! And did you see the great editorial in the Stranger last week by Representative Macri? She calls on her fellow lawmakers to prioritize the bill during Special Session. If you are looking for more background or talking points, or for materials to share with your lawmakers, this is a great resource!
Advocacy in Action and Ask a Lobbyist blog posts during Special Session
During the Special Session, we will periodically update this blog when there is news to share! Things can move slowly during special sessions, so there likely won't be news each week. However, when there is something to report we will update this page and will likely send a corresponding email. We will also send action alerts, although probably not each week. In the meantime, let us know if you need any assistance with in-district advocacy and don't hesitate to submit a question to the Ask a Lobbyist column by emailing reinyc@wliha.org.
The Session in Numbers
# of testifiers we supported: 89
# of bills we weighed in on: 44
# committees we presented work sessions in: 4
# of advocates who attended Housing & Homelessness Advocacy Day: 637
# of actions taken: 2971
# of lawmakers who heard from advocates: 147
# of emails sent and phone calls made: 8382
# of advocate calls and webinars we held: 11
# of organizations, local governments, faith organizations who have signed the SHB 1570 letter of support: 268
As always, thanks for all of the advocacy you have done this session. The whole Housing Alliance team looks forward to working with you during the Special Session and into the interim. And we hope to see you at the Conference on Ending Homelessness! There will be many workshops on advocacy at the conference. Check it all out here.
Best,
Michele