Kate Baber, Homelessness Policy and Advocacy Specialist
My name is Kate Baber and I recently joined the Housing Alliance's staff as the new Homelessness Policy and Advocacy Specialist. I am excited to collaborate with the Housing Alliance's members and policy team to forward innovative, state-level solutions to ending homelessness. During the upcoming 2014 legislative session, I will focus on protecting and strengthening the Housing and Essential Needs/Aged, Blind, Disabled (HEN/ABD) and Temporary Assistance to Needy Families (TANF) programs; ensuring people who are homeless are able to access Medicaid expansion; and will support efforts to create a new Medicaid supportive housing services benefit. I am particularly interested in engaging with the Housing Alliance's new Anti-Oppression Initiative and approaching these policy issues through an anti-oppression lens.
In addition to working on policy development, I will work closely with our Homelessness Advisory Committee to monitor emerging homelessness issues and mobilize local communities across the state to engage in advocacy. I will also work closely with the Conference on Ending Homelessness' planning team to organize a conference that provides exciting learning opportunities and builds momentum toward growing and strengthening the movement to end homelessness. If the conference is not on your calendar yet, be sure to save the date so you are able to join us next year in Yakima from May 21 to 22!
Image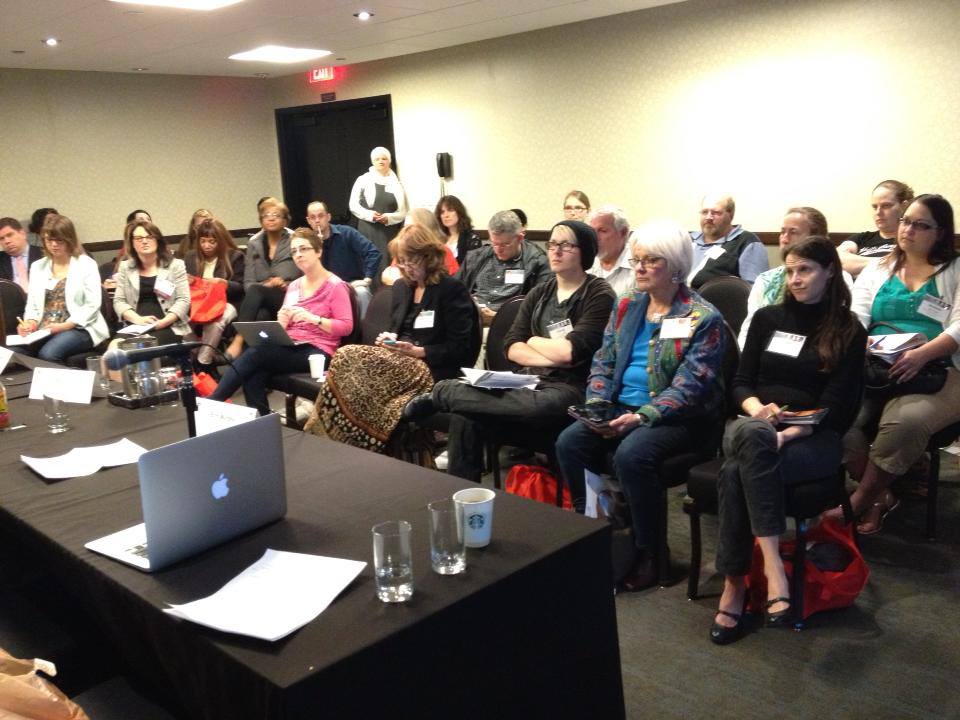 2013 Conference on Ending Homelessness attendees learning about advocacy & social media.
Now, a little more about my background. I have a Masters of Social Work Degree from the University of Washington and was most recently working as the Government Relations Manager at the Statewide Poverty Action Network. In that position, I lobbied for state-level safety net programs serving homeless and low-income communities, including HEN, ABD, TANF, Medicaid, job training, and state food assistance programs. I also have experience working in community organizing and public policy research settings and have focused on economic justice and racial equity issues.
Outside of work, I am finishing my term as the Vice President on the Seattle Education Access (SEA) Board of Directors. SEA helps homeless and low-income youth and young adults across King County access and graduate from college. I am excited to continue to support SEA's important work as an advocacy volunteer in the New Year.
In my free time, I enjoy spending time outside (even during Seattle's rainy winter months!) hiking, snowshoeing, and training for my first ultra-marathon race.
I am looking forward to meeting many of you at the Housing Alliance's annual Housing and Homelessness Advocacy Day in Olympia, which will be held on January 28, 2014. In the meantime, please feel free to contact me at kateb(at)wliha(dot)org or 206.442.9455 x200.