A KEXP Benefit Concert...For Us!
Rachael Myers, Executive Director
We have some exciting news - The Housing Alliance has been chosen by 90.3 KEXP and the Seattle Foundation to be a part of the re-launch of the their Community Partnership program!
Four community nonprofits* are being recognized for their civic engagement work, specifically for voter turnout programs, and for working in underrepresented communities. Right now, promotional spots for the Housing Alliance are running on-air to highlight the importance of our work, and on Nov. 17th, KEXP is throwing us a benefit concert!
When Kathryn Jacoby from Imagine Housing saw the opportunity to apply, she knew that the Resident Action Project and our Get Out the Vote efforts working with people living in affordable homes would be worthy of this type of public recognition. When she sent us the idea, we jumped on it!
Given the huge election year, we know that it's critical to register and turn out as many voters as possible who are directly impacted by housing affordability issues. We know that, while voting is important, voters voices become much more powerful when voters are engaged in the year-round cycle of advocacy. AND, movements are built when folks who are most directly impacted by issues are organized and leading the charge for change. That's the potential of the Resident Action Project.
Image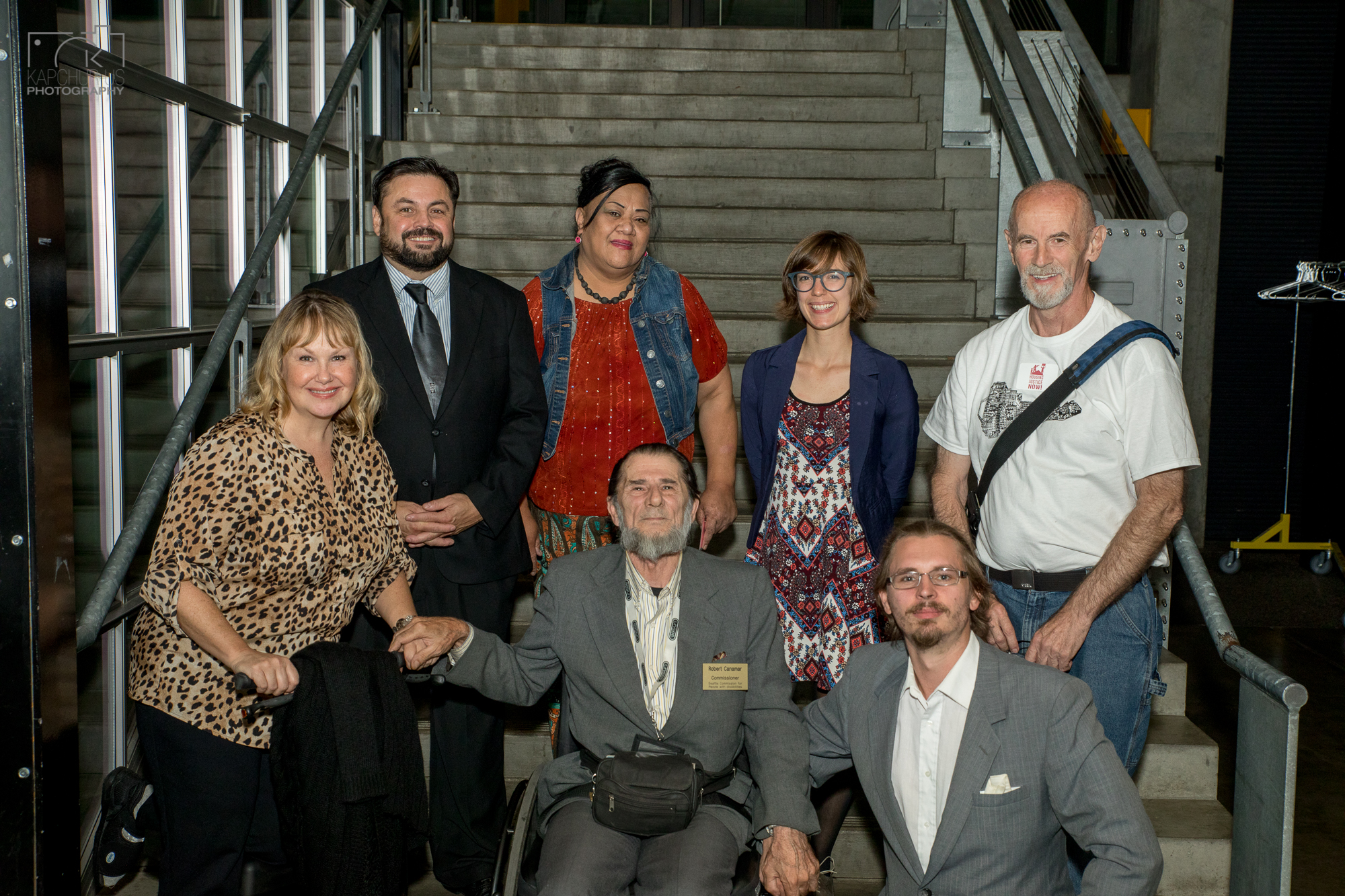 The Resident Action Project aims to be a statewide network fighting for policy change that is led by residents of affordable homes and folks in need of affordable homes. This year in the Resident Action Project, we've been learning and growing. After several community meetings, advocacy and civic engagement training, and volunteer opportunities, the Resident Action Project is gearing up for the legislative session, and it's going to be a loud voice! We aim to be transformational - not transactional - in our organizing, which means that we're interested in providing opportunities for leadership development and growth for RAP participants. We are working hard to provide opportunities for folks to participate meaningfully in the democratic process, and we are grateful that KEXP and the Seattle Foundation are recognizing and supporting this work through the Community Partnership Program. 
KEXP is currently airing promotional spots featuring our mission statement, and my personal testimony about why this work is important. Be sure to listen for those!
Image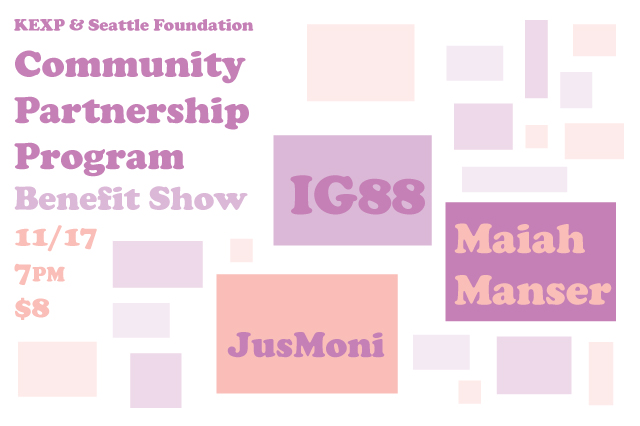 But wait, there's more!
Warning: this might be the coolest advocacy action we've ever asked you to do 
KEXP is throwing us a benefit concert** and we want to see you there!
IG88, Maiah Manser, and Jus Moni will be performing, and tickets are only $8!
Thursday, November 17th, 7pm
Buy your tickets today! Attend a fun concert and support housing justice at the same time. We hope you can join us! 
*Along with the Housing Alliance, the Partnership is also recognizing the Washington Bus, Latino Community Fund of Washington State, and Open Doors for Multicultural Families.
**Proceeds from this night's concert will be split between the Housing Alliance and the Washington Bus.