Dimitri Groce, Member Organizer
Allow me to introduce myself. My name is Dimitri Groce, and I am the new Member Organizer at the Housing Alliance! My work will primarily focus on supporting our robust coalition of volunteer board members in their advocacy role as ambassadors of the organizations they represent. 

Although I am only three weeks in, the steadfast commitment of the Housing Alliance team in their roles as champions of affordable homes for all is abundantly clear… I'm talking Game-of-Thrones-Nights-Watch-Winter-is-Coming type commitment… 



Image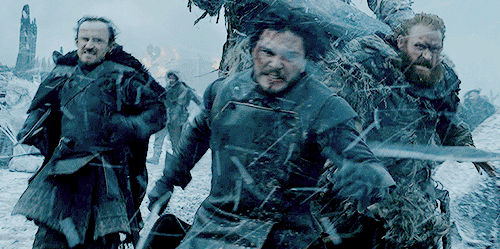 If you are reading this blog, I probably don't need to convince you of that. It is an honor to be a member the Housing Alliance community!

So—how exactly did I find myself in such a place? I was fortunate enough to be raised by a father who made sure that anxiety over the next eviction notice or rental application status did not interfere with school. I have seen many people struggle without the privilege of this same support, and even a college degree and full-time job did not exempt me from the structural pressures that put people out on the street, nor the indelible mental health impacts this strife creates. I have felt the sting of folks asserting they lived in this community when I spoke out—knowing the underlying assumption was that I did not. I have puffed my chest up with the pride of a Seattle native son claiming to know every curve and contour of this city, and I have sheepishly laughed at myself when this same pride has gotten me lost.

Though a "home" was not always certain, the daring ability to feel at home kept me afloat. I learned this from change-makers who knew that the future of our communities depends on unapologetically centering around working class families, people of color, the LGBTQ community, and immigrant and refugee communities. They taught me that the power of telling one's story is fundamental to moving people towards authentic, community-driven solutions.

Working in the child welfare system in Los Angeles, I was exposed to how young children of color are acclimated to a life of transience and impermanence, which often leads to institutionalization or incarceration. In cities like Chicago, New Orleans, and Los Angeles, I have seen how different faces of neighborhood disinvestment give way to the same displacement and gentrification that we feel in communities around Washington. I was inspired by advocates, service providers, and community members around the country who were fighting to show that a safe, affordable home is fundamental to getting (and keeping) a good job, caring for their children, and building resilient communities.

These experiences led me back to Seattle to become a better organizer. However, in these few weeks at the Housing Alliance, I have realized that being drawn to do this work is really about that feeling you get when you have a place to call home. And I'll be doing my part to ensure everyone in Washington has that opportunity.



Image