Program returns to help emerge advocates across the state
Susan Russell, Advocate
It's a new year and another opportunity to become involved in the Emerging Advocates Program!
I'm a graduate of EAP. Here's how I recently emerged as an advocate through the program. One day on my way home from work as a cement mason I was rear-ended by an uninsured motorist. This accident took away my trade, and I accumulated debt I couldn't pay. This led me to lose my apartment in 2004. At first I couch surfed. I'd get a boyfriend; we'd live together. When things wouldn't work out, I'd find myself homeless once again. I hid my homelessness from my friends and family. But that couldn't last for long. During the last six years I've been homeless, things got a lot harder and more dangerous. Something had to change.
In 2011, a Real Change vendor encouraged me to think about selling the paper. The next year, I finally made the decision to go check it out. This was the start of my journey out of homelessness.
Image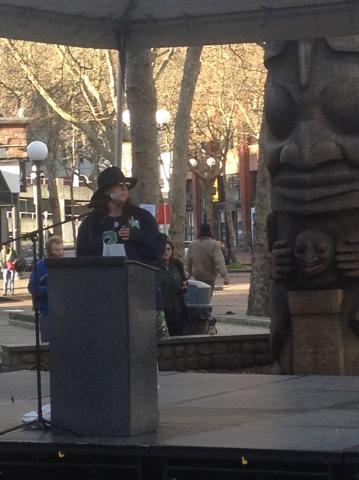 I'll never forget my first day selling the paper, it was truely the hardest thing I've ever done. For me, it was the first public statement that I was homeless. But through selling up at Ken's Market in Greenwood, I found a community that embraced me. The people at Real Change were the same way. I want everyone to know this because without the support of the communities I've gotten to know as a vendor, I would not be the person I am today. I'm so thankful for all the love people gave me in this process.
In 2013, Real Change recommended me to the Housing Alliance's Emerging Advocates Program, and I was accepted into the very first class. This, my friends, was the beginning of another journey – my journey to help end homelessness. I learned how to interact with politicians and decision-makers to make a change. Also, EAP has given me the knowledge and the confidence I needed to move forward to become more involved in making a change to end homelessness.
Since I've lived the life of homelessness, I believe I'm the perfect person to bring the message to people in power who don't understand what it's like to be homeless. The way I see it, it is my duty as a human being to educate those who will never experience poverty. 
I invite you to participate in this exciting program that will educate those with an interest to help make a difference in our communities statewide.  When we sit on the sidelines, nothing gets done. Get involved, be part of the solution! 
Emerging Advocates Program brings together a group of individuals who are compassionate and believe that we can make that difference. So join us by enrolling in this wonderful program! Remember, together we can do things that we can never do alone.
Click here for the application and send it in as soon as you can.
Susan Russell saying, "Don't wait! Apply now!"


Image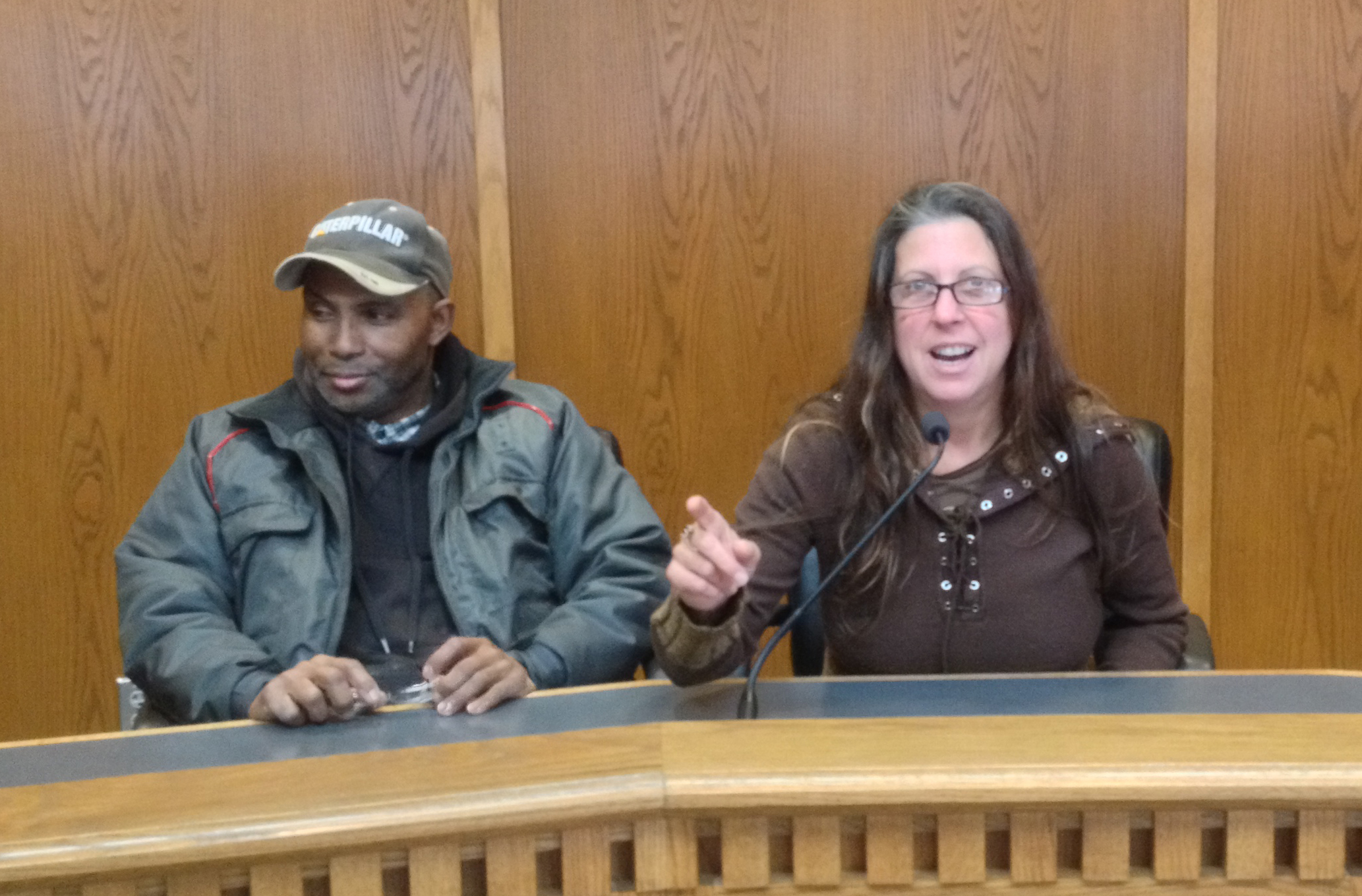 EAP 2013 graduates August Mallory (R) & Susan Russell (L) at a mock hearing in Olympia.
---