The Week in Housing Advocacy - Week 12
Michele Thomas, Director of Policy & Advocacy
Budgets and Revenue
Last week was full of significant developments with three budget hearings, another policy cutoff, and a hearing on the House revenue proposal.
The week kicked off with budget hearings and then ended with the House passing both their operating and capital budgets and with the Senate stymied by many hours of debate on their own operating budget. The Senate plans on more floor action this week and a floor vote on the operating budget. We've heard no official word yet of when the Senate will release their capital budget, but stay tuned to our blog and social media for updates.
Take the Budget Advocacy Call-in Day Pledge!
So far the legislature has released two operating budget proposals and one capital budget. You can read our current budget comparison here. We still have an opportunity to make sure the final budget invests in affordable homes and protects safety net services that help keep people off the street. Sign the pledge to call your elected official on Budget Advocacy Call-in Day on Tuesday, April 7. Then we'll email you on that day with a messaging template, phone number, and other details.
Take the Budget Advocacy Call-in Day Pledge Here!
After you sign the pledge, please send this link to two other friends, and make sure they take the budget advocacy pledge too:
bit.ly/BudgetCall15
The House Capital Budget
Image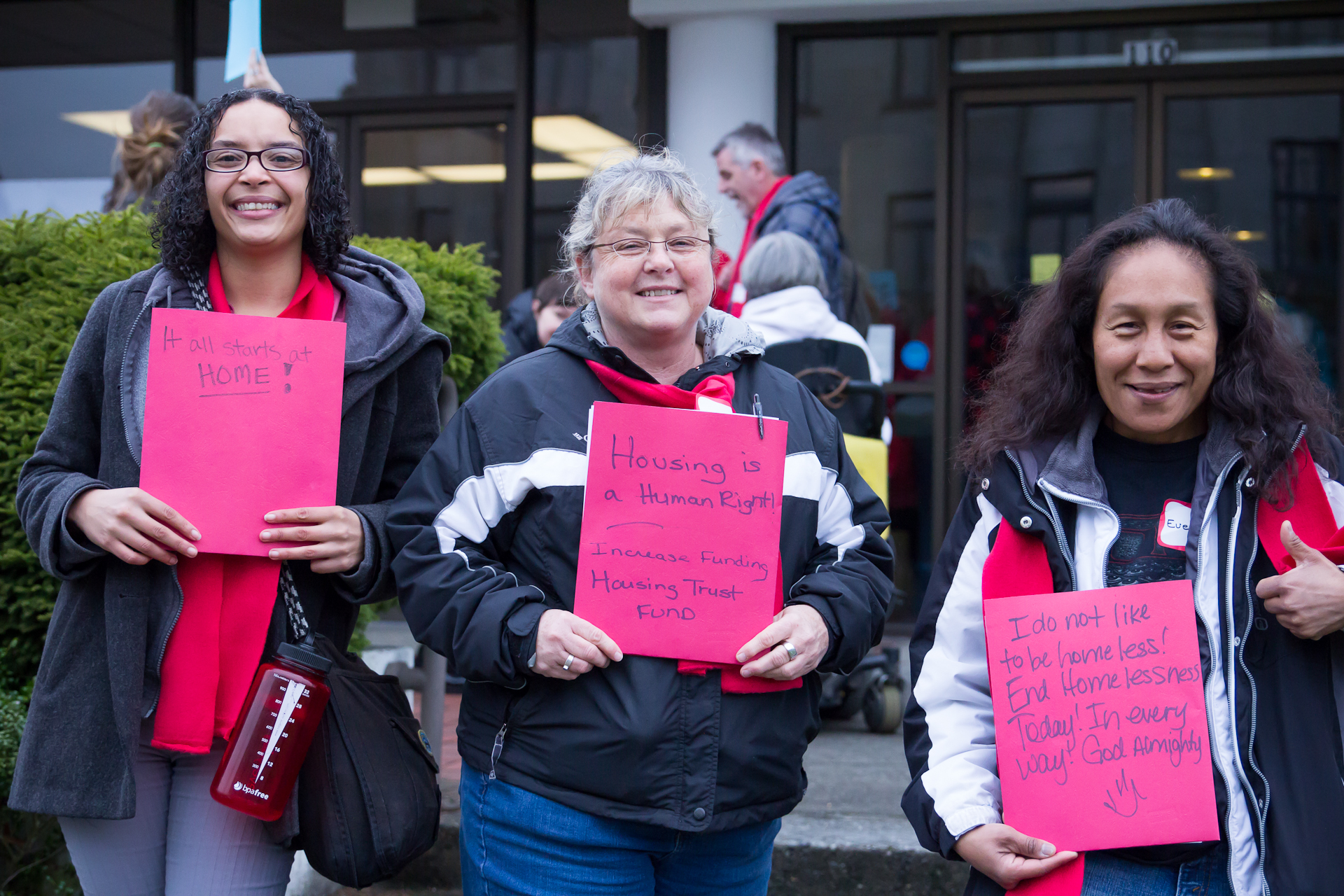 As we reported last week, the House capital budget allocates a tremendous $110.2 million to affordable housing, and we hope that the Senate will follow suit. For a more detailed breakdown, see our blog here.
The Senate Operating Budget
The biggest surprise of the week was the Senate operating budget. It appears to fully preserve the Housing & Essential Needs (HEN)/Aged, Blind & Disabled (ABD) programs and SSI facilitation services! This was Senator Mark Miloscia's (30th-Federal Way) number one operating budget priority this year, and he deserves a big thank you for his work to help produce the first Senate budget in many years that fully funds these critical safety net programs. Please click here to send him a quick thank you.
Overall the Senate operating budget doesn't include revenue and actually extends current tax loopholes and creates new ones. Their budget includes many fund transfers and agency cuts including massive staff cuts to the DSHS department that oversees safety net programs like Temporary Assistance to Needy Families (TANF), ABD, and SSI Facilitation. It assumes a lot of savings from unspecified "lean management practices," and it transfers money from the capital budget. It also proposes a very significant cut to TANF and doesn't restore cuts to basic food assistance.
While we greatly appreciate that HEN, ABD, and SSI Facilitation were not cut, we also worry the budget contains hidden reductions that will result in cuts to safety net programs. For instance, we are concerned the Senate includes unrealistic budget assumptions around program savings that could result in future cuts. We've alerted lawmakers about this problem and will continue to address it so the final budget doesn't contain any hidden or unintended cuts. Their budget also does not include funding for a Medicaid Benefit for Permanent Supportive Housing. Senator Jeanne Kohl-Welles (36th-Seattle) offered an amendment in committee to add it, but it went down on a party-line vote. Please email her a thank you for trying to add this to the budget.
The House Operating Budget
Image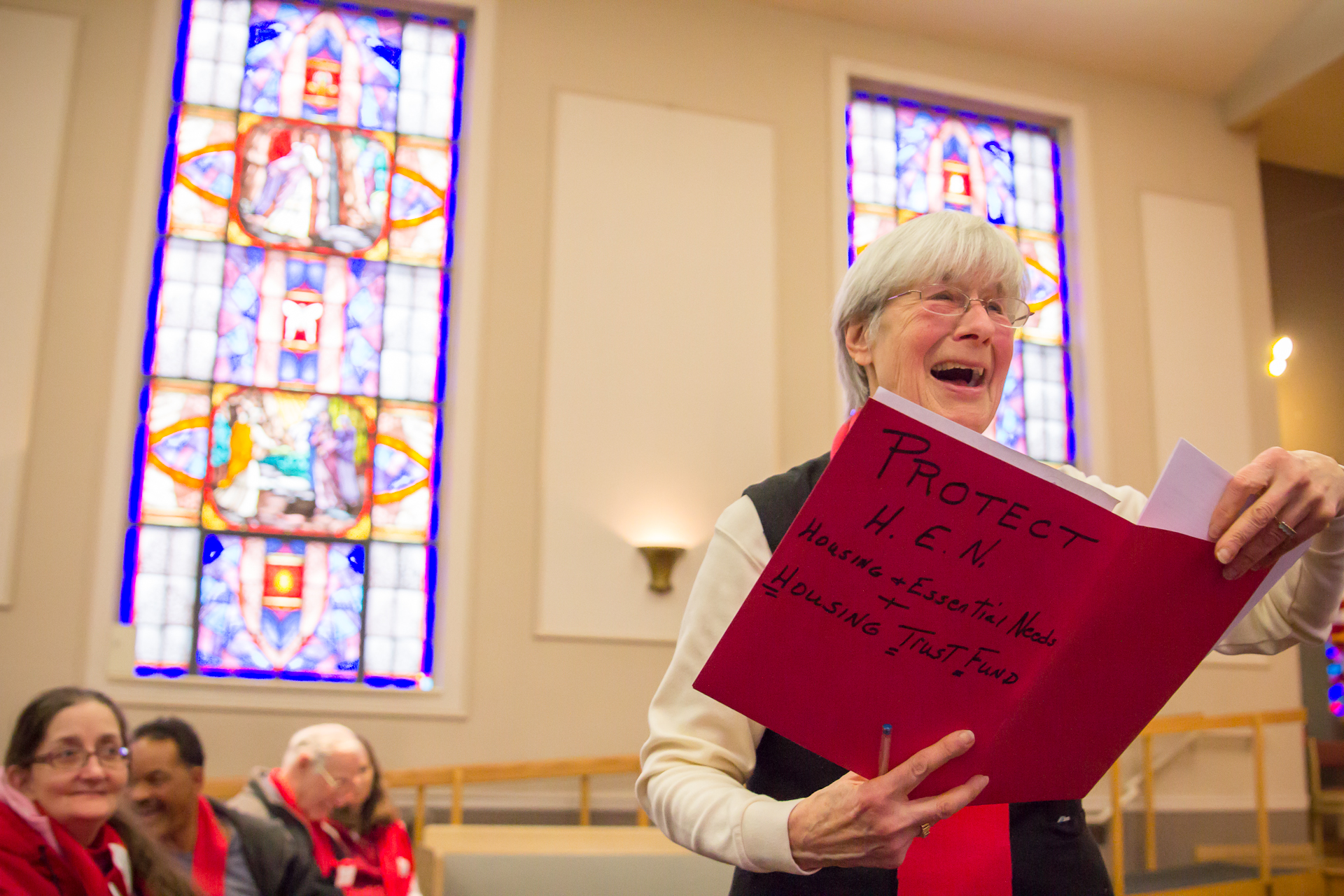 The House's Operating Budget is good for affordable housing and homelessness and we urge the Senate to adopt it. The budget also funds DSHS staff to write a waiver to allow the state to use Medicaid dollars to pay for the tenancy support services delivered in permanent supportive housing. This is an exciting first development regarding our Medicaid Permanent Supportive Housing Services Benefit budget priority. With your consistent advocacy, we all can ensure it is in the final budget. Because of a legislative staff error, the original budget didn't include this funding, and Representative Cody worked to amend the budget to include it. Please send her a quick thank you for her hard work.
The House budget also fully funds HEN, ABD, and SSI Facilitation. It allocates $3 million to the Washington Youth and Families Fund and funds all of our support bills including the Homeless Student Stability Act and other important programs that protect low-income households throughout the state.
Revenue
The House's budget is also more sustainable because it includes new and fair revenue. The House Finance Committee had a hearing on the revenue package last week with strong testimony from housing advocates Sonya Campion and Peter Shapiro. If the proposed capital gains tax passes, both said they would be subjected to it, and they welcomed it! (See below for more details on this tax.) The whole package is outlined in the bill report on HB 2224.
Image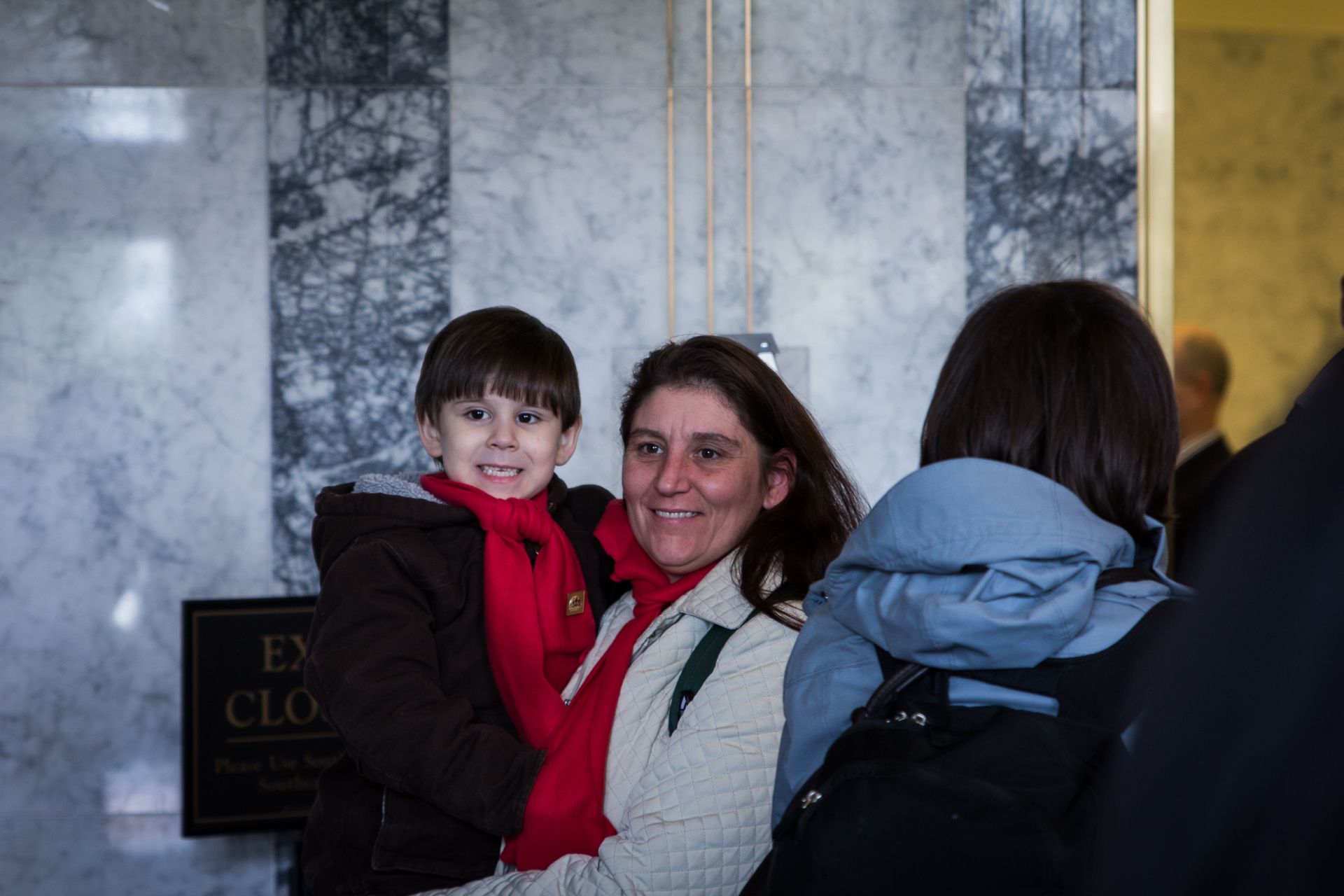 Here is a summary of the House's revenue package:
Imposes a five percent tax on capital gains, which is a tax on wealthy individuals when they receive a windfall profit. Forty-two other states already have this tax, and it could bring in significant revenue each year. You can learn more about this at the Washington Budget and Policy Center's blog.

Reinstates the 0.3 percent business and occupation (B&O) surtax on service businesses.

Increases a small business credit for service businesses.

Eliminates a preferential B&O tax rate of 0.275 percent for travel agents and tour operators.

Eliminates a preferential B&O tax rate of 0.138 percent for resellers of prescription drugs.

Repeals the sales and use tax exemption for bottled water.

Changes the nonresident sales and use tax exemption for tangible personal property into a remittance program.

Narrows the use tax exemption for extracted fuel.

Eliminates the preferential B&O tax rate of 0.484 percent for royalty income.

Authorizes additional methods of establishing nexus for purposes of business and occupation and sales taxes.

Limits the availability of a real estate foreclosure exemption.
A Final Update on Our Lead Legislative Priorities
Image
Unfortunately, last Wednesday's cutoff closed the door for progress on most tenant protections this session. We thank everyone who took action this year to help advance tenant protection legislation. While we are disappointed that the bills are dead for this year, we know that the process educated a lot of lawmakers. This will help all of the bills next session. We witnessed incredible public testimony, deep education of lawmakers, and tremendous advocacy. Thank you!
The interim will give us an opportunity to meet with lawmakers to hear more about their decisions to not advance the bills and to learn what could be done differently. We, of course, will also work throughout the interim to educate more lawmakers and deepen the support and urgency behind the bills.
The good news is that also none of the many "bad" bills survived. Columbia Legal Services worked hard on one bill in particular and successfully transformed it from a problematic bill to a helpful one. SB 5538 (Angel) addresses a landlord's obligations to store or dispose of the property of a deceased tenant. A father pushed it after his son was killed, and his landlord kept the deceased son's property "for ransom" and charged the family $1,000 to get it. The bill passed the House Judiciary Committee last week and is now in House Rules Committee.
Take the Pledge Now, Then Make the Call

on April 7!

We'll need a lot of advocacy and communication to legislators to bridge the gap between the House and Senate budgets. We are calling on all advocates to pledge to join the Housing Alliance in Budget Advocacy Call-in Day on Tuesday, April 7. Lawmakers need to hear from you at least once for each of the remaining three weeks of the regular session. Please click here to pledge to call your lawmaker on Tuesday and to organize two of your friends, coworkers, family members, or fellow board members to join you. We'll send you the action page on Tuesday. It will have the state's toll-free hotline where you can leave one message for all of your lawmakers, and we'll also have suggested talking points.

Image
---