State Legislative Advocacy
We advocate for public policy that supports our vision that all Washington residents have the opportunity to live in safe, healthy, affordable homes in thriving communities.
Image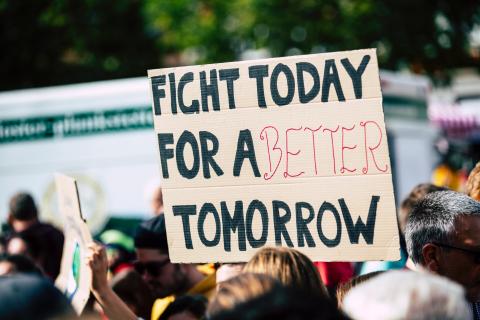 ---
2021 Washington State Lead Public Policy Agenda
Download PDF of our top legislative Priorities here. 
Invest in Affordable Homes and Increase Shelter Capacity.
Invest $240 million for the Housing Trust Fund to build new affordable homes,
Invest $10 million to purchase and preserve affordable housing at risk of loss,
Invest $70 million for shelter rapid acquisition, and
Invest $40 million in enhanced shelter capacity grants.
Keep people in their homes and prevent an increase in homelessness.
Pass statewide protections against discriminatory and arbitrary evictions (good cause termination requirements) and reduce evictions based on nonpayment of rent with improved legal protections.
Increase state resources to prevent and end homelessness.
Increase the state's document recording fee by $100 to bring in new state resources for rental assistance to prevent evictions and homelessness.
Protect against any cuts to safety-net and human services programs.
Pass progressive revenue and prevent any cuts to affordable housing, homelessness and human services programs.
Additional Priority Issues for 2021
Ban discrimination against renters based on a prior criminal record (Housing Justice Act).
Invest $6 million into the Digital Navigator Program to help close the digital divide for Black, Indigenous and People of Color. This will help address opportunity gaps by improving access to remote educational learning, access to employment and access to public benefits including affordable housing.
Prevent foreclosures by increasing access to foreclosure prevention resources.
Prevent any expansion of the Multifamily Tax Exemption program without requirements for deeper rental housing affordability, tenant and anti-displacement protections.
Continue Foundational Community Supports: The legislature should provide expenditure authority for an additional year of the Medicaid Transformation Project and Foundation Community Supports (FCS) - a Medicaid waiver demonstration project which pays for the services delivered in Permanent Supportive Housing.
---
Follow us on Facebook, Twitter, and Instagram and use the hashtag #WAhomes to share news, updates, and stories about affordable homes. 
Watch this page for regular updates. For more information, contact Director of Policy and Advocacy Michele Thomas at michelet@wliha.org