Conference on Ending Homelessness
October 6–8, 2021


Keynote Speakers
---
Ibram X. Kendi, PhD
Dr. Ibram X. Kendi is the Andrew W. Mellon Professor in the Humanities at Boston University, and the founding director of the BU Center for Antiracist Research. He is a contributing writer at The Atlantic and a CBS News racial justice contributor. Dr. Kendi is the 2020-2021 Frances B. Cashin Fellow at the Radcliffe Institute for Advanced Study at Harvard University. He is the host of the new action podcast, Be Antiracist.
 
Dr. Kendi is the author of many highly acclaimed books including Stamped from the Beginning: The Definitive History of Racist Ideas in America, which won the National Book Award for Nonfiction, making him the youngest ever winner of that award. He also produced five straight #1 New York Times bestsellers, including How to Be an Antiracist, Antiracist Baby, and Stamped: Racism, Antiracism, and You, co-authored by Jason Reynolds. In 2020, Time magazine named Dr. Kendi one of the 100 most influential people in the world.
 
---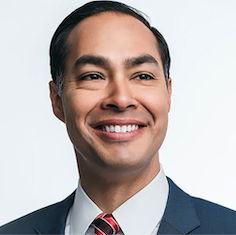 Julián Castro
Julián Castro served as U.S. Secretary of Housing and Urban Development from 2014-2017. Before that he was Mayor of San Antonio, Texas – the youngest mayor of a large American city at the time. He is the author of the memoir An Unlikely Journey: Waking Up from My American Dream. Following his run for President, Castro launched People First Future to help elect bold candidates whose campaigns are focused on improving the lives of the people they hope to represent.

In July, he joined NBC News and MSNBC as a political analyst.
 
---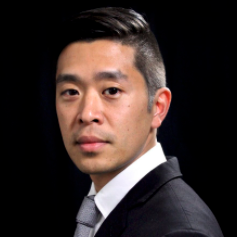 Richard Cho, PhD
Dr. Richard Cho is Senior Advisor for Housing and Services at U.S. Department of Housing and Urban Development.
Previously he has served as the CEO of Connecticut Coalition to End Homelessness, Division Director of Behavioral Health at the Council of State Governments Justice Center, Deputy Director at the United States Interagency Council on Homelessness, and as Director of Innovations and Research at the Corporation for Supportive Housing.
---
Duaa-Rahemaah Williams in conversation with Tahira Ahmad, Daphine Lamb-Perrilliat, Erin Meechan, and Brook Fadley
Building a Housing Justice Narrative
In 2020, Community Change, PolicyLink and Race Forward released research to shape a new, powerful housing narrative that centers race and lived experience intended to bring in people to the housing justice movement. In 2021, leaders and organizers from California, Colorado, Louisiana, Oregon, Washington, and Detroit, Michigan participated in a Housing Justice Narrative Fellowship aimed at building the skills of the Fellows to move the research into action.  Learn from a panel of the Fellows the core strategies from the research, and the impact of putting those into action.
Duaa-Rahemaah Williams, Statewide Organizer, Washington Low Income Housing Alliance
Daphine Lamb-Perrilliat, Residents United Network (California)
Tahira Ahmad, Detroit Affordable Housing Task Force
Erin Meechan, Residents Organizing for Change (Oregon)
Brook Fadley, Resident Action Project (Washington)
Schedule
---
Open the Program At A Glance to view the full conference schedule.


Breakout Sessions
---
A1: Housing Relations With Culture of Trauma* (1.0 CEU)
Panelists will share the historical context for why Native people experience homelessness at the highest rates and why they often experience lower rates of access to services and experience poorer outcomes. Panelists will share the power of community serving its own and the importance of centering Native culture in services and programming. *See B2 for part two of this session, Housing Relations With Culture of Healing.
Norine Hill, Executive Director, Mother Nation

Rose Linda Looking, Elder, CDP, Talking Circle Facilitator, Mother Nation

Liza Burell, Program Director, Building Changes
---
A2: Foundational Community Supports: Exciting Things Ahead! (1.0 CEU)
Foundational Community Supports has been successfully implemented for three years! Join this panel to learn about new program initiatives, plans for sustainability, updates on data outcomes, and to gain a deeper understanding of program evaluation.
Melodie Pazolt, Recovery Support Services Section Manager, Health Care Authority

Taylor Danielson, PhD, Research Manager, Department of Social and Health Services

Matthew Christie, Foundational Community Supports Program Administrator, Health Care Authority

Lisa Gosiaco, Foundational Community Supports Program Manager, Health Care Authority
 
---
A3: Washington State Landlord Mitigation & COVID Relief Programs (1.0 CEU)
The highly successful Landlord Mitigation Program has adopted two new programs to assist in the recovery from the statewide health emergency and eviction moratoriums. Learn how landlords can qualify for each of these programs and receive much needed funding.
Nicholas Yuva, Landlord Mitigation Administrator, Washington State Dept. of Commerce
 
---
A4: Domestic Violence and Housing/Homelessness: Seamless Service Provision! (1.0 CEU)
Gender-based violence is a leading cause of homelessness for women and children. Barriers to housing access and retention are high. BIPOC and LGBTQ survivors often face additional challenges. Survivors need both advocates and housing/homeless providers to help them achieve housing stability, heal from trauma, and begin to rebuild their lives.
Linda Olsen, MA, MSW, Housing Director, Washington State Coalition Against Domestic Violence

Lea Aromin, MSW, Domestic Violence Housing Systems Coordinator, Coalition Ending Gender Based Violence
---
A5: Supporting Students Experiencing Homelessness Through School-Housing Partnerships (1.0 CEU)
The Homeless Student Stability Program brings together schools and local community-based organizations (CBOs) in intentional partnerships to meet the needs of students experiencing homelessness. In this session, CBO staff will share how they work with education partners to collaboratively meet students' needs and grow communities' capacity to support them.
Samie Iverson, MSW, Senior Manager, Education Strategy, Building Changes

Annette Rodriguez, Homeless Services Director, Yakima Neighborhood Health Services 

Tasha Slater, Student and Health Diversion Manager, Council for the Homeless 

Amy Bonet, Housing Stability Specialist, Wellspring Family Services 
---
A6: Leading with Racial Equity: Partnering to Design BIPOC-Focused Programs* (1.0 CEU)
BIPOC households are more likely to face homelessness and often don't get their needs met in the homeless system due to historical and persistent racism. To do better, we must prioritize and fund racial equity work. Two organizations will share their journeys in advancing equitable homelessness strategies. *See B6 for part two of this session, Designing to Increase Racial Equity in our Homeless Response System.
Amy Reynolds, MSW, Deputy Director, Share 

Vivian Obah, LNHA, MBA Candidate, Executive Director, Helping Hands Project Organization

Dimitri Groce, MSW, Senior Manager, Capacity-building & Grantmaking, Building Changes 
---
A7: Fidelity is NOT an "F" Word (1.0 CEU)
When you think of fidelity, do you think of an audit? Does it make you wanna swear?! Well, curse no more! This presentation is an opportunity for attendees to learn more broadly about who, what, when, where and the why of fidelity in the Foundational Community Supports Programs across Washington state. You will hear not only from program administrators, but from direct service staff who regularly utilize the principles of these Evidence Based Practices to best serve their participants and have success in their agencies. 
Kimberly Castle, CPC, Supportive Housing Program Manager, HCA/DBHR 

Amanda Polley, CPC, Supportive Housing Program Manager, HCA/DBHR  
 
---
A8: Using Flexible Funds and Real-Time Data to Reduce and End Youth Homelessness (1.0 CEU)
Learn how Anchor Communities are using real-time quality data and Centralized Diversion Funds to rapidly end a young person's experience of housing instability while also working to create more racially just and equitable systems that are ready to say "yes to yes." 
Kiki Serantes, Diversion & Training Manager, A Way Home Washington  

Vishesh Jain, Data & Evaluation Manager, A Way Home Washington 
Liz Harding Chao, Data & Evaluation Director, A Way Home Washington 
 
---
A9: Ending Urban Indigenous Homelessness & Indigenizing Coalition Building 
Join us for an overview of the first-of-its-kind National Coalition to End Urban Indigenous Homelessness, founded in Seattle, and to learn how ending Indigenous homelessness can help end all homelessness. This will be open to all Indigenous-identified homeless/housing advocates and those in solidarity. 
Patricia Allen-Dick, Community Advocate & Lead Coalition Liaison, Chief Seattle Club - Coalition to End Urban Indigenous Homelessness 
 
---
A10: Police Reform and the Criminalization of Homelessness
This workshop will focus on the intersections between movements for police reform and to end the criminalization of homelessness. Our expert panelists will discuss what rethinking the criminal legal system means for homelessness and people with behavioral health disabilities. As communities across Washington State witness an increase in unsheltered homelessness and as organizing for racial justice continues to gain momentum, now is the time to shine a light on alternatives to criminalization.
Panelists bring expertise and experiences include criminalization impacts on homeless youth & young adults, system changes need to prevent incarceration of people with behavioral health disabilities, alternatives to incarceration, and legal strategies to prevent local governments from criminalizing homelessness.
Diamonique Walker, S. D. Martin Consulting
Darya Farivar, Director of Public Policy, Disability Rights Washington
Tristia Bauman, Senior Attorney, National Law Center on Homelessness & Poverty
Michele Thomas, Director of Policy and Advocacy, Washington Low Income Housing Alliance
---
B1: Housing Relations With Cultural Healing* (1.0 CEU)
Through examples and stories, panelists will share what Mother Nation is doing to integrate cultural services into its domestic violence, sexual assault, and homeless stability services. Additionally, they will share about the importance of partnering with local tribal organizations in order to reclaim culture and taking care of their own. *See A1 for part one of this session, Housing Relations With Culture of Trauma.
Terri Sulaiman, DV/GBV Advocate, Yeha:wi Advocate, Mother Nation

Glen Pinkham, Elder, Outreach and Engagement Coordinator, Mother Nation

Reuben Twin, CDP, Cultural After Care Services Manager, Mother Nation 
 
---
B2: Leveraging Maternal Support Services to Improve Access to Housing Solutions (1.0 CEU)
Racial disparities in the homeless system also occur within the maternal/child healthcare system. By pairing housing resources with home visiting programs, families of color have greater access to housing and health supports. This presentation shares the learnings from two providers in Pierce and Yakima Counties doing this innovative work. 
Kalyn Yasutake, MPH, Senior Research Associate, Building Changes

Delmar Algee, Housing Programs Manager, Catholic Community Services Family Housing Connection 

Robyn Wiebe, Case Manager, Step By Step 

Annette Rodriguez, Homeless Services Director, Yakima Neighborhood Health Services 
 
---
B3: Salish Housing and Recovery through Peer Services (HARPS) Program (1.0 CEU)

Salish Behavioral Health Administrative Services Organization serves a geographically diverse area, which includes urban, rural and frontier communities. We will provide an overview of the HARPS program implementation and launch in the Salish region. Join us to learn how Coordinated Entry and Behavioral Healthcare collaborate together to help clients with supportive housing, subsidies, and peer services.
Wanda Johns, Health Care Authority
Jolene Kron, Salish Behavioral Health Administrative Services Organization
Bridget Glasspoole, Kitsap Mental Health Services
Jessica Martin, Kitsap Community Resources
 
---
B4: Advocacy Works! Organizing for State Legislative Victories
Calling all advocates! Advocacy is a year-round activity, and the time when your state lawmakers are home is especially important – and that is now! Learn how you can help lay the groundwork for wins during the legislative interim and how you can effectively advocate during the state legislative session as well! Hear about the many recent victories, how we accomplished them, and how you can help secure more wins. You'll also get a preview of upcoming homelessness and housing policy priorities.
Michele Thomas, Washington Low Income Housing Alliance
John Stovall, MPA, Washington Low Income Housing Alliance
Melinda Woods, Human Services Program Manager, City of Edmonds
---
B5: Designing to Increase Racial Equity in our Homeless Response System* (1.0 CEU)
At Building Changes, 2020 was a year of reckoning around racial justice and how we work. This pushed us to center racial equity and lived expertise from the very beginning of project planning. Please join us to learn from our experiences and to workshop a project from your organization. *See A6 for part one of this session, Leading with Racial Equity: Partnering to Design BIPOC-Focused Programs.
Dimitri Groce, MSW, Senior Manager, Capacity-building & Grantmaking, Building Changes

Kalyn Yasutake, MPH, Senior Research Associate, Building Changes 
Stephanie Taylor, CEO, Port of Support 

Ashley Duncan
 
---
B6: Diversion With an Equity Lens (1.0 CEU)
Our community has created a System Integration Project meeting which brings together representatives from marginalized communities and community-based organizations. The focus of this group is to identify areas of growth for the agency, larger community, and offer support for our agency program and staff members serving Families of Color and LGBTQ+ families experiencing homelessness. Through the FACE program, which serves exclusively Families of Color and/or LGBTQ+ families, staff work with families identified through schools and coordinated entry, providing diversion focused support that is expanded through collaborative feedback gathered from our system integration project meetings. 
Sunny Wonder, MSW, Diversion Director, Council for the Homeless 

Gina Ochoa, Diversion Coordinator, Council for the Homeless 

Heather Sheppard, MSW, Systems Integration Manager, Council for the Homeless

Juanita Yasu, Bilingual Educator, Vancouver Public Schools 

Karyn Kameroff, Program Coordinator, Cowlitz Tribe 
---
B7: Navigating Organizational Trauma and Burnout in a Global Pandemic 
We will explore how COVID-19 exposed the many intersecting crises we face and the intense impact it has had on direct service organizations. Did your organization reimagine all systems and strategies of care during the pandemic? Did it take a toll? Join us to discuss how we navigated it all! 
Tarryn Bieloh, Navigation Team Program Manager, Interfaith Works 
Meg Martin, MSW, CPC, Executive Director, Interfaith Works 
 
---
B8: Co-Developing and Implementing Collaborative Funding Processes and Program Launches with Youth Leadership (1.0 CEU)
The session is a case study of the Peer Life Coach project and how it used a collaborative framework centering youth with lived experience in project development, request for qualifications (RFQ) design, and program implementation. The session will include audience participation and shared learning. 
Brianna Franco, Communications Officer & Board Member, Youth Action Board 

Martha Sassorossi, MPA, YHDP and Homeless Youth & Young Adult Initiative Lead
Tujuana Horton, Program and Facilities Manager, Therapeutic Health Services 

Carol Rozumalski, MSW, MEd, Planning and Development Specialist, City of Seattle Human Services Department, Homeless Strategy and Investment Division 
 
---
B9: Housing Stabilization Plans: How to Respond to New Use in Recovery Housing Settings (1.0 CEU)
Join this session to learn how to respond to new use and relapse in a recovery housing setting. Participants will design a "Housing Stabilization Plan" to maintain recovery integrity and secure housing stability. A discussion about how to move from zero tolerance to recovery empowerment and increased stability.  
Stephanie Patterson, Housing Case Manager, King County Drug Diversion Court 

Shannon Thomas, MA, Housing Case Manager, King County Drug Diversion Court 
 
---
B10: How 500 Years of Oppression and Colonization Has Led to the Unjust Homeless Rate Within the Urban Native Community (1.0 CEU)
Join us to deepen your understanding of historical and intergenerational trauma within the Native community and how this relates to homelessness and to the lack of access to mainstream service providers. 
Derrick Belgarde, MPA, Deputy Director, Chief Seattle Club 

Virgil Wade, MBA, Operations Director, Chief Seattle Club 
 
---
B11: Community Services Division (CSD) Program Panel and Discussion (1.0 CEU)
Join us and learn about Basic Food, TANF/WorkFirst, Aged, Blind, or Disabled (ABD), the HEN Referral Program, and more. We'll discuss program benefits, eligibility rules, and have time for questions and group discussion. We'll also discuss accessing services through local CSOs, mobile offices, the statewide customer service contact center, and Washington Connection. 
Patrick Budde, TANF/WorkFirst Program Manager, Department of Social & Health Services

Ivette Dones-Figueroa, Food Policy Program Manager, Department of Social & Health Services

Kimberly Stelly, BFET Social & Health Program Consultant, Department of Social & Health Services

Lorraine Peterson, Social Services Program Manager, Department of Social & Health Services
---
B12: Foundational Community Supports (FCS) PhotoVoice Project 
PhotoVoice is an opportunity for individuals being served through housing or employment services in the FCS program to share their story in a way that is representing and enhancing their lives and communities. This specific process combines photography and videography with accompanying stories which creates an avenue for social awareness as well as continued recovery. 
Amanda Polley, CPC, Supportive Housing Program Manager, HCA/DBHR 

Kimberly Castle, CPC, Supportive Housing Program Manager, HCA/DBHR 
 
---
B13: Public Will Building for Ending Homelessness and Building Affordable Homes 
Join us for an exciting panel discussion with national leaders on public will building campaigns for homelessness and affordable housing. We will take a deep dive on lessons learned from specific case studies in King County and rural youth homelessness in Washington state. 
Julie Patiño, Executive Director, A Way Home Washington 

Alexis Mercedes Rinck, King County Regional Homelessness Authority 

Rodney Robinson

Erik Houser, Positive Rage Strategies 
 
---
B14: Balancing Best Practices in Low Barrier Shelter and Supported Housing Programs
Is it possible to maintain Harm Reduction based low-barrier environments while centering safety using a Trauma-Informed lens? We will explore challenges, analyze the occasional clash of these best practices, and share effective tools that don't compromise fidelity. We'll discuss concrete and philosophical steps for all levels of the organization.
Tarryn Bieloh, Navigation Team Program Manager, Interfaith Works 

Meg Martin, MSW, CPC, Executive Director, Interfaith Works 
---
C1: Co-Design Methods with People Experiencing Both Homelessness and Substance Use (1.0 CEU)
This session will explore how co-design methods with people experiencing both homelessness and substance can be used to adapt evidence-based interventions. We will provide an overview of co-design methodology and highlight examples of this work by hosting a panel of academics and co-investigators with lived experience. 
Callan Fockele, MD, MS, Emergency Physician and Population Health Research Fellow, University of Washington 

Malika Lamont, Program Director for VOCAL-WA and Co-Director of WA State LEAD Expansion team

Adam Palayew, PhD Student at University of Washington

Jenna van Draanen, Assistant Professor at University of Washington

Thea Oliphant-Wells, Harm Reduction and Fentanyl Testing Program Manager, Public Health of Seattle & King County
---
C2: Building Community Power in the Aftermath of the Pandemic 
Thousands of low-income BIPOC renters are at risk of displacement with the lifting of the eviction moratorium. Our communities are facing intersecting racial and economic inequities exacerbated by the pandemic. Drawing on a long history of fighting for tenant rights, we will share and create tools for building community power. 
Terri Anderson, Spokane Director, Tenants Union of Washington State 

Julissa Sanchez, Community Organizer, Tenants Union of Washington State 

Tyrone Brown, Statewide Organizer, Tenants Union of Washington State
 
---
C3: Service Enriched Housing: Collaborative Service and Operations Management to Maximize Resources for Services and Housing Stability (1.0 CEU)
Participate in a discussion and presentation on our integrated services and operations model in service enriched housing, tax credit (LIHTC) and Permanent Supportive Housing (PSH) sites – working together to enhance quality of life and increase housing stability in low-barrier housing. Review the effects of this practice utilizing harm reduction and trauma informed care as a foundation. Explore areas of cooperation and overlap between onsite operations and supportive services in day-to-day functions and overall property management. 
Teena Ellison, Director of Housing Services, Compass Housing Alliance 

Tawnie Fransen, Director of Housing Operations, Compass Housing Alliance 
 
---
C4: Advancing Access to Civil Legal Aid for Young People of Color (1.0 CEU)
In this session, we'll discuss how to improve the transparency and cultural competency of civil legal aid by addressing access to justice gaps and learning directly from the experiences of young people of color.
Candice Dundy, Legal Counsel for Youth and Children
Lu Jiang, JD, Pro Bono Manager, Legal Counsel for Youth and Children
 
---
C5: More Local Housing Revenue Needed!

Come learn about how you can be part of advocacy in your cities or county to pass the Home Fund. Six years ago, the legislature gave cities the option to place on the ballot a small tax increase to support housing for those at 60% or less of the county median income. In recent years, the Cities of Olympia, Ellensburg, Anacortes, and Port Angeles took advantage of that option and, with significant majorities at the ballot box, adopted the 1/10th of 1 percent sales tax to address the growing housing crisis for those most vulnerable. In 2020, the legislature passed HB 1590 allowing this tax to be implemented directly by city and county elected bodies, saving valuable time and resources. In this past session, HB 1070 clarified that these funds can be used to acquire land or existing buildings for renovation. Since then King, Whatcom, and Jefferson Counties as well as the Cities of Spokane, Vancouver, Wenatchee/East Wenatchee, and Tacoma are among those who have adopted the tax through councilmanic vote. This session will be led by presenters who are working with local advocate, service providers, and elected officials across the state to support the passage of this flexible, ongoing, and valuable tool. We will also have insights from a few local campaign leaders.
Beth Doglio, Community Organizer, Former Washington State Legislator

Paul Knox, Knox Works Consulting

Lee Murdock, Director, Homeless Network of Yakima County
 
---
C6: Cross-Systems Data, Equity, and Coordinated Entry Prioritization (1.0 CEU)
Since October 2020, King County has been using cross-systems human services data to identify and prioritize households most at risk for COVID-19 in the Coordinated Entry System. This method embedded a deep equity focus and has dramatically shifted the demographics of who is being prioritized in favor of BIPOC households. This presentation will introduce attendees to this novel coordinated entry prioritization method and the cross-systems data that made it possible. It will walk through how equity-based decision making informed the process, the benefits and limitations of using administrative data in this manner, and the remaining challenges to continuing this type of prioritization methodology.  
Alex Ebrahimi, Coordinated Entry for All Planning & Partnerships Manager, King County Department of Community and Human Services 

Victoria Ewing, MPA, Housing & Homelessness Evaluator, King County Department of Community and Human Services 
 
---
C7: Housing Justice: Centering Equity
This interactive session centers the voice of lived experience. Join us as we examine: the historical construct of race as a tool to oppress and diminish existence, who benefits from racialized constructs, and race as a root cause of societal inequities. Participants will take part in group activities on responsive systems, accountability mapping, and ideal system development.
Stephaine Courtney, Executive Director, The Learning Center
Anthony Powers, Seattle Clemency Project
Jhovana Duggins, Community Advocate and Board Member of Northwest Justice Project
Moderated by Carmen Pacheco-Jones, Executive Director, Health and Justice Recovery Alliance/Peer Navigator Training Program
---
C8: Understanding New Protections to Prevent Homelessness and Evictions
Tenant advocates in Washington were able to secure major permanent protections in the 2021 legislative session, including just cause protections, rental assistance, mediation, and a statewide right to counsel! As these policies are implemented, how does the process look on the ground, and how does it interact with the state bridge proclamation and other rental assistance requirements? How is rental assistance disbursal going throughout the state, and what else is needed to ensure renters remain stably housed during the ongoing emergency? Experts from the King County Housing Justice Project and Northwest Justice Project will discuss these questions and more. Join us!
Edmund Witter, Managing Attorney, Housing Justice Project, King County Bar Association
Karla Davis, Attorney, Northwest Justice Project
---
C9: How People with Lived Experience are Making Change as Organizers, Service Providers, and Policy Advocates
Join this session to hear from leaders with the Resident Action Project and Outsiders Inn who are ensuring people with lived experience are at the center of changing the landscape of homelessness. Hear the stories of community members who have become service providers, community organizers, and powerful advocates using their personal stories to impact policy change.
Adam Kravitz, Resident Action Project and Outsiders Inn
Caroline Lopez, MSW, Washington Low Income Housing Alliance
Brook Fadley, Resident Action Project Steering Committee and Outsiders Inn
Gage Spicer, Resident Action Project
Jennifer Delia, Resident Action Project Steering Committee
---
C10: Homeless Prevention Strategies for Youth and Young Adults
In this session, we will talk about three different homeless prevention approaches. First, the HSYNC program, which is a youth homelessness prevention model designed to identify youth at risk within the juvenile court system and refer them and their families to appropriate prevention, intervention and housing services via a stepped-care model that focuses limited resources where they are needed most. We will also share about the Host Homes program, a transitional housing model which provides short-term, stable housing to young people who are experiencing homelessness or unstable housing. Hosts in the community provide housing for participants, who partner with our case manager to work on goals towards employment, education, and permanent housing. Third is the Eviction Prevention and Rental Assistance Program, where we will review the implementation of rental assistance funds for young adult households, the impact on the community through data, limitations that were faced, and the need for additional resources along with rental assistance.
Shaun Frazier, YMCA of Greater Seattle
Kimberly Turner, YMCA of Greater Seattle 
Whitney Whittemore, YMCA of Greater Seattle
Darlene Weigel, YMCA of Greater Seattle
Kristin Vick, University of Washington
 
Affinity Group Caucuses
---
BIPOC (Black, Indigenous, and People of Color) Caucus
Thurs. Oct 7, 9:00–9:50am and Fri. Oct 8, 9:00–9:50am
We are holding a multi-ethnic, multi-cultural, intersectional gathering space for people who identify as Black, Indigenous, and/or People of Color (BIPOC) as part of their being. It is a time for community building, networking, listening, and sharing. You can also simply be and be seen. We will hold space to be present with one another, to pay attention to what our heart and body needs, and how we can move away from dominant culture practices and toward community care and liberation.
Facilitated by Carmen Pacheco-Jones, Tonia McClanahan, and Caroline Lopez, MSW
To join the BIPOC Caucus meetings, please request an invite here*.
 
---
Intersectional Disability Justice Caucus
Wed. Oct 6, 3:30–4:30pm
The Intersectional Disability Justice Caucus will provide a space for disabled people/people with disabilities to find camaraderie through storytelling and strategy building around our holistic lived experience. As Audre Lorde once said: "There is no such thing as a single-issue struggle because we do not live single- issue lives...Our struggles are particular, but we are not alone." Rarely is a space facilitated dedicated to the intersectionality of disabled people/people with disabilities. In this caucus, we will ground, share our truths, and collaborate on strategies ranging from self- and community-care to options for political advocacy.  
Facilitated by ChrisTiana ObeySumner

To join the Intersectional Disability Justice Caucus meeting, please request an invite here*.
---
LGBTQI2S+ (Lesbian, Gay, Bisexual, Transgender, Queer, Questioning, Intersex, and Two Spirit) Caucus
Thurs. Oct 7, 4:10–5:00pm
LGBTQI2S+ folks are everywhere – in all walks of life, in all shapes of bodies and minds – but sometimes we can feel invisible and unaffirmed. And, doing the work of housing justice on behalf of our communities and identities can be challenging. Connect with LGBTQI2S+ peers from around Washington who are working for housing justice to lift up our issues in our organizations and in state policy. Anyone with a lesbian, gay, bisexual, gender varient, agender, queer, questioning, intersex, and/or two-spirit identity is welcome to join this space for networking, collaboration, and community support!
Facilitated by Ganesha Gold Buffalo
To join the LGBTQI2S+ Caucus meeting, please request an invite here*.
---
Allies and Accomplices Caucus
Wed. Oct 6, 10:00–10:50am and Fri. Oct 8, 3:00–3:50pm
The Allies and Accomplices Caucus is a space where we can explore the ways in which aspects of our identities give us privilege, or unearned advantage, in the world and in our work around housing and homelessness. For you, this may manifest through your race, sexual orientation, gender, religion, citizenship status, and/or other aspects if your identity. The intersection of these parts of you will also affect how you are in the world. In this caucusing space, we will have facilitated discussion around how we can use the power and access that comes with privilege to show up for and center those who have historically been marginalized so that we can work toward a more equitable and just society. For those who have never engaged in a space like this, we invite you to join with an open and curious mind. For those who are familiar with caucusing groups, we invite you to continue in your work, wherever you are.
Facilitated by John Stovall and Sarah Cohn
This caucus is open to all. No need to request an invitation – you'll be able to join from the virtual conference platform as soon as the meeting is live.
---
*While all caucuses are places to deepen understanding and work toward healing and liberation, we have created three of this year's caucus spaces specifically for people of color, people with disabilities, and queer people to be in community with each other.
The fourth caucus for Allies and Accomplices will be open to all.
Want to learn more about race-based (and other identity-based) caucusing? Here's a short explainer on caucusing: http://archive.racialequitytools.org/act/strategies/caucus-affinity-groups. This comes from the Racial Equity Tools website, which is one resource you can check out for more information!

 
Networking Meetings
---
Listening Session: Homelessness and Medical Respite Care Programs – What Makes for Successful Partnerships?
Wed. Oct 6, 10:00–10:50am
The State of Washington is developing a report to make medical respite care* a statewide Medicaid benefit, and is sponsoring listening sessions with key stakeholders to better understand different perspectives. As part of that effort, Continuums of Care (CoCs) and homeless services providers are invited to this discussion to share their view of medical respite care. What do you need to have successful collaborations with medical respite care programs? How can these partnerships improve client/system outcomes? What changes would you like to see, or what policies/practices do you want continued? Feedback from this session will be included in the January report to the legislature.
*Medical respite care is post-hospital care for people experiencing homelessness so they may recuperate after illness, injury, or medical procedures. These programs provide short-term health care and support services, and often work closely with shelters, housing programs, and other homeless services providers.
Open Networking Tables
Wednesday, Oct. 6, 3:40–4:30pm
Thursday, Oct 7, 9:00–9:50am and 4:10–5:00pm
Friday, October 8, 9:00–9:50am and 3:00–3:50pm
Please join the Virtual Lounge during networking times to connect with other conference attendees!
Wellness Sessions
---
Mindfulness Break with Tai Mattox
Thurs. Oct 7, 11:10–11:40am and Fri. Oct 8, 1:20–1:50pm
Life can be busy and noisy. Many people and things clamor for our attention. It can all feel overwhelming, especially when you're running on empty. In this session, we'll take a mindfulness break together, collectively slowing down to tend to our wellness. We'll spend our time doing some gentle movement (seated is fine), breathing practices and guided visualization. All of the practices that will be shared are intended to support a settled nervous system within the body. There will be an opportunity to lie down during the session, or participants can remain seated.
Tai Mattox is a Chopra Center certified Primordial Sound Meditation instructor, Registered Yoga Teacher (RYT-200), and Certified & Licensed Vibrational Sound Therapy practitioner. Her greatest joy is helping people slow down, get still and find their inner guidance.

Decolonized Yoga
Wed. Oct 6, 12:10–12:40pm and Thurs. Oct 7, 2:10–2:40pm
Decolonized yoga means returning to the authentic ancient roots of yoga as taught and led by its authentic lineages. This session will be led by an authentic lineage practitioner who will guide us in pranayam, chanting, and laughter yoga and explain to us why decolonizing yoga is so important for healing.