Image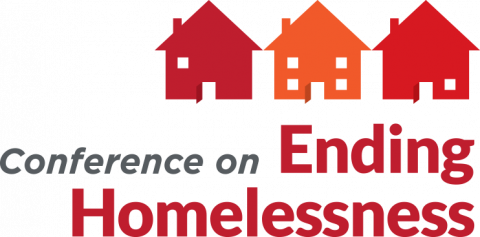 2020 Conference Program

View the Program At A Glance
Download the Full Conference Program
Registered attendees, watch session recordings by logging into Pathable
Looking for PowerPoint slides from a session you attended? If presenters made them available, they are linked from the sessions below:
 
---
Keynote Speaker
---
Image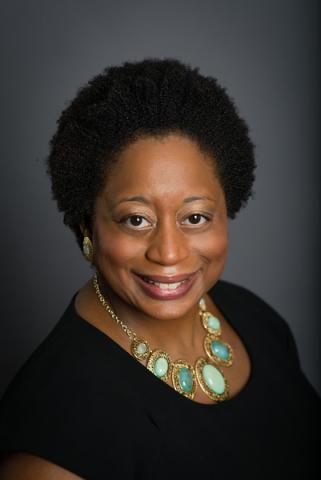 Amanda Misiko Andere
CEO, Funders Together to End Homelessness
Amanda is a leader in the nonprofit and public sector committed to racial justice and housing affordability through advocacy for systemic change. Prior to joining Funders Together to End Homelessness, she served as the CEO of Wider Opportunities for Women, a national advocacy organization. Currently, she serves as a board member of the United Philanthropy Forum and is a member of the leadership team for the National Racial Equity Working Group on Homelessness and Housing. Read her full biography here.
Amanda will also host an interactive breakout session following her keynote address for conference attendees interested in doing a deeper dive with her.
 
---
Plenary Discussion: Housing Justice Narrative Initiative
---
Long before the COVID-19 pandemic laid bare the human cost of housing injustice in the US, access to housing has been one of the dominant drivers of race and gender inequity in this country. While there has been a deep and rich history of housing organizing and policy advocacy, this moment demands that we join together to employ new tools to frame the debate and create meaningful change. Community Change, Policy Link, and Race Forward are working with local, state, and national advocates to advance a housing justice narrative intended to achieve our goals of racial justice and homes for all. Join our panelists as they discuss how to leverage the initiative's recent messaging research.



Image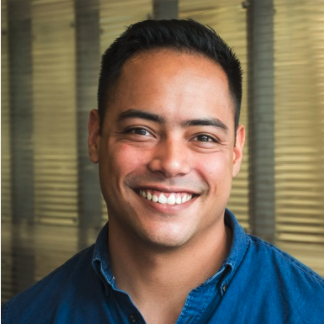 Chris Genese
Senior Organizer, Community Change
Chris Genese is a Senior Organizer with Community Change where he supports the growth and expansion statewide resident organizing networks. With more than a decade of community organizing experience, he has led campaigns on housing justice, ending mass incarceration, food access, immigrant rights, and building political power in communities of color. Formerly the Associate Director of Washington CAN, Chris got his start organizing people of color and low income people to resist foreclosure and eviction in South Seattle after his own family lost their home in the 2009 housing market crash. He is a former board member for Real Change News and the White Center CDA.
Image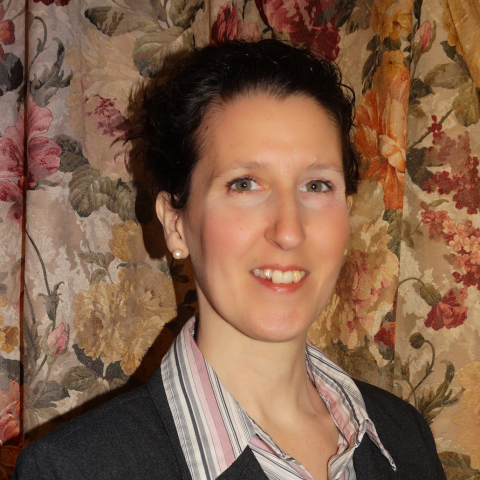 Brook Fadley
Steering Committee, Resident Action Project
Brook Fadley is currently working with people experiencing homelessness at a local safe park program in Vancouver, Washington. She has lived experience being homeless and living in affordable housing, and she serves on the statewide Steering Committee of the Resident Action Project. 
Image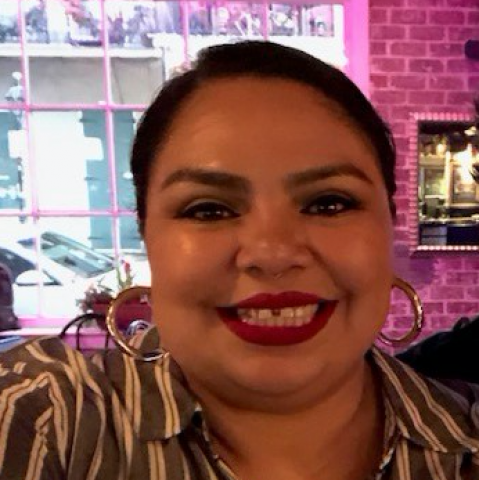 Alexandra Alvarado
Senior Organizer, Mutual Housing
Alexandra Alvarado is a Senior Organizer for affordable home developer, manager, and advocate Mutual Housing California. She supports Sacramento residents' participation in campaigns and coalitions, such as the Residents United Network. She began working on safe, healthy housing in her hometown of Fresno.


---
---
A1: Analyzing Racial Equity in Homeless Services  
---
Powerpoint Presentation as PDF
Presenters will share racial disparities in homelessness for the Balance of State and provide tools and tips for participants to conduct their own local analysis. Presenters will share examples of practical steps to improve racial equity in the homeless crisis response system and facilitate a participant discussion.
Kyle Gitchell, Department of Commerce:

Homeless services is something I stumbled into, first as a volunteer and now as full time work. I was looking for a new career path after my second tour in the Middle East and found this one. Experiences in intelligence operations have translated well into understanding the unique challenges coordinating multidisciplinary services and information flow across broad systems. I hold a bachelor's degree in human services and am currently pursuing my master's degree in public administration and policy.

Stephanie Reinauer, Abt Associates:

Stephanie Reinauer joined the Abt Associates team in 2018 after over ten years working homeless housing in the non-profit and government sectors in Washington State. At Abt she has contributed to several decision support tools, such as the CoC Rating and Ranking Tool, the CoC Analysis Tool: Race and Ethnicity, the Family and Youth Active List and Benchmark Report Generation Worksheets, and Stella.
 
---
A2: Supporting Trafficked Youth and Young Adults in Rural Communities
---
The session will provide insight into how to best support trafficked youth and young adults in rural communities and offer information on resources and services that impact providers working with YYA experiencing homelessness. The session will highlight the realities of survival sex and sex trafficking, and help providers learn the signs to look for as well as how it intersects with other identities.
Riannon Bardsley, Department of Commerce: Riannon Bardsley joined OHY in January as our Statewide Initiatives Manager. In this role, Riannon is supporting 23 rural communities in their effort to end youth homelessness as part of a HUD Youth Homelessness Demonstration Program grant. Riannon has over 20 years of experience working with youth in crisis, including 10 years as the executive director of Northwest Youth Services which provides housing and services to young people experiencing homelessness in Whatcom and Skagit Counties.

Milo Edwards, Homeless Youth Advocate: Milo Edwards, he/him, is an 19 year old trans genderqueer person living in Pullman, Wa. He currently Studies Social Science at Washington State University, and he also plays trumpet in their marching band. Milo dedicates himself to advocating for homeless youth, especially those who are LGBTQ+ and reside in rural areas. He is on multiple state and national youth boards working towards ending youth homelessness, and he wants to continue doing this work for his entire career. 
---
A3: Resident Organizing in Pandemic Times
---
Powerpoint Presentation as PDF 
This session will feature a panel of leaders from the Resident Action Project (RAP) who are building power to change state policy through storytelling, organizing, and civic action. Even during COVID-19, the fight for everyone to have a safe, stable, and affordable place to call home has not stopped or slowed down. Join RAP at this session to learn more about the power of resident-led organizing and how that work has transformed in the face of a global pandemic. You'll hear grassroots activists share their stories, insights, and experiences in shifting RAP's organizing methods to grow our state's movement for housing justice during these unprecedented times.
Gloria Tyler, Resident Action Project leader at Mercy Housing, Tacoma

Brook Fadley

, Resident Action Project Steering Committee Member: Brook is a RAP leader from Vancouver, Washington, and has been a part of RAP since December 2019.

Mattye-Berry Evans, Resident Coordinator at Mercy Housing, Tacoma:

Mattye has been a part of RAP since January 2020.
---
A4: Can a NO-Barrier, Harm Reduction Shelter Meet and Beat Housing Placement Expectations For Its Chronically Homeless Guests? Yes!
---
Seattle's Bridge Shelter uses teamwork at every level to house its high needs clients in a region with some of the highest rates of homelessness and lowest rates of affordable housing. With a majority of Bridge employees bringing their own lived experience skills to inform Bridge's housing first, trauma informed care culture, clients benefit.
Eddy Matlock-Mahon, Catholic Community Services of King County: Eddy is the Bridge Shelter Program Director. After a variety of life struggles, including drug addiction and homelessness, he launched his housing and homeless services career at Plymouth Housing and Lifelong where he helped open their first non-HIV housing program. Eddy is a Certified Peer Counselor and has worked at Catholic Community Services in a variety of capacities. His experience and commitment to speaking and advocating for the most vulnerable in our community underscore his work at Bridge.

Rekina Perry, Catholic Community Services of King County: Rekina is a Bridge Shelter Direct Service Advocate. She's been serving vulnerable, homeless and marginalized people for years, including her work advocating for commercially and sexually exploited women, youth and children. Rekina has a BS in Counseling, Education and Developmental Psychology and has lived experience that support and inform her dedicated work.

Doug McKeehen, Catholic Community Services of King County: Doug's relationship with Catholic Community Services began at the Aloha Inn transitional housing program where he was a client resident. He was so inspired by the CCS mission/vision statement and the culture of the agency that he never left. First serving as a volunteer computer lab monitor at the Aloha Inn, Doug has served over 15 years in a variety of management positions in several programs and is currently a Division Director, which includes his work with the Bridge Shelter.

Sonji (Sahnjuh) Wilson, Catholic Community Services of King County: Sonji worked many years in the dental field before determining giving back to the community was her calling.  She's particularly concerned about the trauma marginalized women experience and are expected to hide.  Her work as a Housing Case Manager at the Bridge Shelter allows her to provide resources and opportunities to those who haven't had the opportunities she feels blessed to have had.  Sonji has a BA in Psychology with an emphasis on Women's Studies.
---
A5: Hobson Place Virtual Opening 
---
Join Downtown Emergency Service Center for the virtual grand opening of Hobson Place, including a tour of the new building and a conversation with Daniel Malone, Nicole Macri and other DESC leaders. Hobson Place, named for former DESC Executive Director, the late Bill Hobson, will include a total of 177 new homes when complete. It will also have a clinic that will serve on-site tenants and 10,000 other community members each year. With the Clinic at Hobson Place, DESC and Harborview Medical Center will establish the first local full-scale clinic specifically designed to meet the complex needs of people living with disabilities who have experienced the longest periods of homelessness.
Daniel Malone, Executive Director, Downtown Emergency Service Center
---
A6: Recognizing and Supporting People with Developmental Disabilities in the Homelessness System
---
Powerpoint Presentation as PDF 
This presentation defines and provides tips for recognizing Developmental Disability. Next, it addresses the intersection of DD and Homelessness and provides strategies for effective communication. Specific disability resources including Long-Term Care, financial and housing resources will be identified. Finally, we identify gaps and provide direction for future advocacy.
Scott T Brown, The Arc of King County: Scott Brown, MSW supervises the Information and Resource programming at The Arc of King County, a non-profit serving people with intellectual and developmental disabilities and their loved ones. Scott engages in cross-system work to promote equity and inclusion for all people with developmental disabilities.

Jeremy Kutzke, The Arc of King County: Jeremy Kutzke, MPA is the Housing Resource Specialist for The Arc of King County. He links clients with intellectual and developmental disabilities (I/DD) and their family members with the various supports and systems providing homelessness and housing services in the King County. As an African-American male, he's also made it his goal to understand the unique barriers that present themselves in Housing among disadvantaged groups and how policy has led to historic challenges we see today.

Jae Kim, The Arc of King County: Jae Kim, MSW, is the Information and Resource Coordinator at the Arc of King County. As a social worker who has a developmental disability, she believes services are critical including education, housing, employment, etc. Jae believe that social services are a basic need to which all people should have access She is an advocate for people with disabilities and wants to support them to live successful lives. She wants to help them find their voice because they are the ones that face the challenges and they know what they need to be successful.
---
A7: Landlord Mitigation & Tenancy Preservation Programs
---
Washington State's Landlord mitigation and Tenancy Preservation Programs offer landlords stable tenancies through eviction prevention for all income levels and up to $5,000 in reimbursements for damages caused by subsidized tenants. Learn how to recapture written off funds. This popular session has been updated to include information about COVID-19.
Nicholas Yuva, Department of Commerce:

Nicholas has previously been a landlord for over twenty years in Oregon and Utah for Property Management companies such as Norris & Stevens, American Property Management, Greystar (formerly Riverstone), Income Property Management and the non-profit community developer REACH Community Development. Nicholas relocated to Olympia, Washington in July of 2018 where he joined the Housing Assistance Unit at the Dept. of Commerce for the State of Washington as the Landlord Mitigation Administrator overseeing the program launch and successful implementation. Nicholas brings a rich history of experience working with multiple subsidy programs, tenant demographics and asset management to Commerce and the State of Washington.
 
---
A8: Preventing Youth Homelessness in the State of Washington
---
Powerpoint Presentation as PDF 
This session will provide a foundation for understanding the continuum of housing instability for youth and young adults (YYA). Discuss work that has already been done on prevention of youth homelessness for young people exiting state systems of care and provide a brief overview of the approach.
Regina McDougall, Department of Commerce: Regina McDougall is responsible for engaging public and private system partners for coordination and reform of policies and practices that impact housing stability for young people. Regina has over 25 years of experience working for juvenile courts, at the local and state level, which allows a perspective of public policy and system design that bridges state and local governments to address youth homelessness.

Shree Lakshmi (SL) Rao, MDes, Senior Foster America Fellow, Department of Commerce: Shree Lakshmi (SL) Rao is a researcher, strategist and system designer. She is currently working with the Office of Homeless Youth (OHY) and Department of Children, Youth and Families (DCYF) on strategy to prevent youth homelessness. SL leverages her expertise in human-centered design and systems theory to deeply engage people impacted by the systems that serve them to co-design policy, system and service recommendations. Prior to OHY, SL worked at the Gates Foundation in Global Health on strategies for last mile innovation, malaria diagnostics and health system improvement. She also has experience working in the tech industry as an end to end product designer; designing useful, usable and desirable products for a global audience. 

My-Le Tang, Department of Commerce: My-Le Tang is from the Snohomish Tribe of Indians and Yakama Nation. Her work centers on preventing homelessness and providing services for youth and youth adults. She develops tribal partnerships to address housing instability for American Indian/ Alaska Native communities across the State. She is a Program Coordinator at the Office of Homeless Youth. My-Le's work focuses on providing guidance to grantees state-wide. Prior to her position at the Office of Homeless Youth, she worked diligently with stakeholders and legislators on legislation to stabilize families, youth, and young adults in Washington. 
 
---
A9: We Can't Go Back: What COVID-19 Means For How We Provide Homeless Services
---
Powerpoint Presentation as PDF 
Around the state, COVID-19 has forces many organizations to change the way housing and services are provided – and in many cases this has been a positive thing. This session explores the important lessons we have learned along the way and how we can translate these into long-term, meaningful changes to improve our homeless crisis response systems. This panel includes presenters from Kitsap County and Downtown Emergency Service Center (DESC). In addition, attendees will hear about a University of Washington study that evaluates the impact of some of these changes on service delivery and outcomes for people experiencing homelessness.
Kirsten Jewell, Kitsap County: Kirsten manages the Housing and Homelessness Division in Kitsap County.  She has worked with homelessness and affordable housing programs in Kitsap County and at the state level for more than 15 years. She is the Chair of the Governor's State Advisory Council on Homelessness, and Co-Chairs the ACHS - Homelessness and Affordable Housing Committee.  She also serves on the Washington Low Income Housing Alliance - Homeless Advisory Committee. Kirsten earned her Executive Master of Public Administration at the Evans School of Public Policy and Governance at the University of Washington. 

Gregg Colburn, Assistant Professor, Center for Studies in Demography and Ecology, University of Washington: Gregg is an Assistant Professor in the Runstad Department of Real Estate at the University of Washington. In his research, Gregg studies housing policy, housing markets, and homelessness. He also works closely with a range of housing-related organizations in the Puget Sound region and serves as the faculty co-chair of Urban@UW's Homelessness Research Initiative. Gregg has an M.B.A. from Northwestern University and an M.S.W. and Ph.D. from the University of Minnesota

Christina McHugh, Housing and Homelessness Evaluation Manager, King County's Department of Community and Human Services: Christina leads the County's efforts to study the effectiveness of King County's regional homeless response system, homelessness prevention programs, affordable housing policy, and COVID-19 response. She has more than a decade of experience evaluating social programs, including studies for the Washington Department of Social and Health Services, U.S. Department of Labor, and U.S. Department of Health and Human Services. Christina holds a Master's of Public Policy and a Master's in Political Science from the University of Maryland, College Park.

Rachel Fyall, Associate Professor, Evans School of Public Policy and Governance, University of Washington: Rachel's research examines the influence of nonprofit organizations in public policy implementation and advocacy, primarily within the contexts of homelessness and low-income housing. She is the faculty co-chair of Urban@UW's Homelessness Research Initiative. Rachel holds an M.P.A. from George Washington University and a Ph.D. from Indiana University.

Sam McKnight, Shelter Program Manager, DESC: Sam has worked with DESC for 4 years, the last 2 as the Shelter Program Manager.  She has worked in Homeless Services and Services for the Elderly for many years.  She graduated from University of California at Santa Cruz with a BS in Psychology and Women's studies.
---
A10: Straight Talk Reboot: Impact of COVID-19 on Communities of Color
---
Powerpoint Presentation as PDF 
The session will be a conversation between our panelists that discusses the myriad of ways that the COVID-19 pandemic has impacted communities of color.  We'll be talking about what the pandemic has day lighted about homelessness/sheltering, accessing resources, education and then the ongoing social injustices that weigh heavily upon us as well. 
Pam Duncan, Metropolitan Development Council

Manny Santiago, Washington State LGBTQ Commission

Marc Dones, National Innovation Service: Marc Dones is a social entrepreneur, policy strategist, and social justice activist with 10+ years of experience in equitable systems transformation across local, state, and federal governmental systems. Prior to launching NIS, Marc held various roles in social impact, specializing in policy, program design, and continuous improvement. This includes leadership roles at The Future Company and Center for Social Innovation (C4). Outside of direct systems transformation, Marc is a faculty member at the School of Visual Arts (SVA) and leverages their experience as a keynote & panelist. Marc holds a BA from NYU in Psychiatric Anthropology and is a highly-qualified equity trainer. 
---
A11: Medical Respite Services  
---
Powerpoint Presentation as PDF 
This is an important moment for medical respite in Washington state. Many communities are interested in starting up their own respites or are interested in taking their respites to the next level of medical acuity. What would it look like to have a statewide benefit for medical respite? Join us to learn how to operate a medical respite, different models that are currently in use, and how communities in Yakima and Seattle are getting Medicaid funding to support medical respite.
Benjamin Miksch, UnitedHealthcare Community Plan: Benjamin Miksch is the Washington State Housing Specialist for UnitedHealthcare Community Plan, where he works to build bridges between the health care and housing/homelessness worlds and improve health outcomes for the economically disadvantaged, the medically underserved, and those with disabilities and complex health care needs. Benjamin has a Bachelors degree from the University of Washington, and has spent the last decade working in the public sector, including working on housing, tax, and financial regulation policies for U.S. Senator Cantwell and on state and federal affordable housing and homelessness policies as part of the Washington Low Income Housing Alliance. He serves on the boards of the Seattle/King County Coalition on Homelessness and the Third Door Coalition.

John Gilvar, Gilvar Consulting: John Gilvar founded Gilvar Consulting in 2019 following 20 years of transformational leadership at the intersection of community healthcare, housing, homeless services, and Public Health. Prior to founding his coaching and consulting business, John served as the administrator of Seattle-King County's network of three Federally Qualified Health Centers and seven other health care providers developed to integrate behavioral health, physical health, housing, and social services for homeless residents. The Health Care for the Homeless Network (HCHN) serves over 21,000 unduplicated homeless individuals annually with over 450 full-time and part-time providers and a budget of over $25 million. John holds a BA from Georgetown University and an MA from the University of Texas at Austin. A proud parent of two grown children, he lives in Tacoma, WA with his partner Kate.

Leslie Enzian, M.D., University of Washington Medical Center: Leslie Enzian, MD is an Associate Clinic Professor of Medicine at the University of Washington Medical Center. She worked as the Medical Director of Seattle's shelter-based medical respite program from 1996-2010 and has directed the Edward Thomas House Medical Respite Program since 2011. She has been actively involved in the National Respite Care Provider's Network since its inception and assisted with drafting the National Respite Care Provider's Network Medical Respite Standards. Dr. Enzian is also a primary care provider at Harborview's Pioneer Square Clinic, which serves homeless and low-income patients, and works as a Capacity Management Physician at Harborview Medical Center, assisting with discharge planning, transitions of care and hospital bed capacity.

Charissa Fotinos, M.D., Washington State Health Care Authority: Dr. Charissa Fotinos is the Deputy Chief Medical Officer and Director of Behavioral Health Integration at Washington State's Health Care Authority. In this position, she provides support to both the Health Care Authority and the Department of Social and Health Services in support of the Apple Health/Medicaid programs.  Her primary focus at this time is on improving access to and the care of persons with substance use and mental health disorders. Dr. Fotinos has focused her career on providing care to and improving the systems of care for underserved populations.  She has helped to develop mobile medical programs to deliver health care to persons living homeless and has spent a number of years providing care in the field for persons living homeless. Prior to her current position, Dr. Fotinos was the Chief Medical Officer for Public Health Seattle-King County. Dr. Fotinos is board certified in Family and Addiction Medicine.  Before joining Seattle- King County, she was a physician-faculty member at the Providence Family Medicine Residency in Seattle, Washington. She holds a Master of Science degree in evidence-based health care from Oxford University, Kellogg College, in England and is a Clinical Associate Professor at the University of Washington in the Department of Family Medicine.
 
---
A12: Best Practices When Serving Youth and Young Adults Experiencing Homelessness 
---
Powerpoint Presentation as PDF 
This session will provide information and discussion on best practices when serving unaccompanied young people experiencing housing instability, Office of Homeless Youth programs, and state policies that impact young people experiencing homelessness.
Kim Justice, Department of Commerce:

 

Kim Justice leads the Office of Homeless Youth (OHY) at the WA State Department of Commerce. Kim has nearly 20 years of experience in legislative advocacy, public policy, and community organizing. Formerly, Kim was a senior budget analyst with the WA State Budget & Policy Center. She has worked as a policy advisor for the WA State House of Representatives, as a community organizer and lobbyist with the Statewide Poverty Action Network and served as board vice president for The Mockingbird Society, a nationally recognized youth advocacy organization.

Jenna Gearhart, United Indians of All Tribes: 

Jenna is a nationally recognized expert in the field of Native American youth and young adult homelessness, and youth homelessness in general. She has spoken on the topic at many conferences around the country including the Native Homelessness Roundtable in Washington D.C. and at the annual conference of the National Congress of American Indians. Jenna currently serves as Director for Labateyah Bridge Housing Programs and chair of the local chapter of the Emergency Food and Shelter Board. Last month, Labateyah successfully completed a HUD funded 2 year demonstration project with regard to youth homelessness. Labateyah has long been recognized for achieving and exceeding outcome goals and developing innovative programming. 
---
A13: Disability Rights and Disability Justice After COVID 
---
This session will explore disability rights and disability justice in housing, especially post-COVID-19. Attendees will compare and contrast the two approaches, explore strategies to infuse disability rights/justice into their housing justice work, and access resources for ongoing education.
---
A14: Advocacy Works! Organizing for State Legislative Victories
---
Powerpoint Presentation as PDF 
Calling all advocates! Advocacy is a year-round activity, and the time when your state lawmakers are home is especially important – and that is now! Learn how you can help lay the groundwork for wins during the legislative interim and how you can effectively advocate during the state legislative session as well! Hear about the many recent victories, how we accomplished them, and how you can help secure more wins. You'll also get a preview of upcoming homelessness and housing policy priorities.
Michele Thomas, Housing Alliance: Michele is the Director of Policy and Advocacy with the Washington Low Income Housing Alliance and Housing Alliance Action Fund. She joined the staff of the Alliance in 2009 after working for eight years as community organizer with the Tenants Union of Washington State, where she helped tenants to organize for justice in their homes and to win new rights. She believes deeply in the power of organized communities to make change and believes that homelessness will end when the public will demands it.

John Stovall, Housing Alliance: John Stovall is the Member Organizer with the Housing Alliance. He spends his days developing relationships with people, creating opportunities to engage in the public policy process and movement-building, and nerding out about data and stories. John spent several years in direct social services for various Seattle homelessness nonprofits before getting more involved in advocacy efforts at the local and state level. He received a Master of Public Administration from the Evans School at UW in 2019 and has since been dedicated to making statewide policy change around housing and homelessness.
---
B1: Serving Trans Clients 101  
---
This training, written and developed by young trans people to assist service providers in knowing the basics required for providing welcoming, equitable, and competent services to their trans clients, also builds empathy through interactive activities.
Leah Nguyen, Mockingbird Society:

Leah Nguyen, MSW, is the Youth Development Manager with The Mockingbird Society. In this role, she supports and manages our team of Network Representatives, and develops curriculum for training the community, professionals, and our participants. Previously, she managed an evidence-base wellness program at Washington University in St. Louis and conducted state legislative research on public health. Leah is a practicing artist-healer and prior to her MSW worked as a landscaper and floral designer. 
 
---
B2: Meeting the Needs of Our Elders During COVID-19
---
The Seattle Indian Health Board has remained open throughout the pandemic, including our Elder's day program. About 40% of our Elders are currently experiencing homelessness and need access to services like nutrition, healthcare, and cultural programming in a COVID-19-compliant space throughout the day. This session will provide information and facilitate discussion about serving the needs of our Elders, as well as the impact the pandemic has had on them.
Anevay Skenandore (she/her), Turtle Clan Oneida and Oglala Lakota, is the Outreach and Engagement Specialist at the Seattle Indian Health Board. She works closely with community members experiencing homelessness, including many indigenous relatives in the Elder's program. She received her BA/BS in Biological Science and Indigenous Studies at The Evergreen State College in 2019.

Sam Fiander (He/Him), given the name Liləmkən meaning Small Mountain, is from the Yakama Nation. He is the Homelessness Investments Program Manager at the Seattle Indian Health Board, where he supervises case managers and assists the relatives they work with. He has served as a Community Health Program Manager for the Sauk-Suiattle Indian Tribe and worked in environmental restoration for the Yakama Nation. Sam has experienced homelessness firsthand and is passionate about helping those in need. He received his BS in Exercise Science and his MS in Human Health and Performance from Seattle Pacific University.
 
---
B3: Anchor Community Initiative: Coaching Communities to End Youth & Young Adult Homelessness in Washington State by 2022  
---
Session Powerpoint Presentation as PDF 
A Way Home Washington's goal is to end youth and young adult homelessness in four Washington State communities by the end of 2022. In this workshop we will discuss our initiative strategy and tools that we have developed to help communities use data to test and scale system improvements towards achieving racial/LGTBQ+ equity and ending homelessness.
Ashley Barnes-Cocke, A Way Home Washington: Ashley Barnes-Cocke has been a passionate advocate for systems-level change to end youth homelessness for the past decade. Before coming to A Way Home Washington, they empowered young people at The Mockingbird Society and led several King County- wide initiatives at YouthCare. Ashley has a Masters of Education from Harvard University.

Isaac Sanders, A Way Home Washington: Isaac Sanders has dedicated the past 3 years to empowering young people to inform systems-level change in the effort to end youth homelessness. Isaac also specializes in LGBTQ+ and race equity leadership. Before coming to A Way Home Washington, they empowered young people at The Mockingbird Society and worked as an Education Specialist at Friends of Youth. Isaac has a Masters of Social Welfare from the University of Kansas.

Roel Williams, A Way Home Washington: Roel Williams is a Lived Experience Consultant at A Way Home Washington. There he utilizes his personal scope to influence decisions that affect YYA across the state. His background in the Foster Care system and his experience with homelessness has led him to work with organizations such as: The YMCA and The Mockingbird Society where he was taught how to use his voice to create change in the community. Roel has had the opportunity to speak at numerous events including the honor to keynote two of those. With his passion for Public Speaking and Advocacy he hopes to help hit the mark on the organization's aim of ending youth and young adult homelessness by 2022.
---
B4: Homeless Housing in Rural Areas, Different Approaches
---
Session Powerpoint Presentation as PDF 
Many rural areas are very poor with high rates of homelessness. Permanent supportive housing may need to be adapted for rural areas, as there are not enough people and not enough money available to develop small projects and provide operating and services support without reaching an economy of scale. The session will explore options for homeless housing in areas of low population density where services may be spread over large geographic areas. The panel may include providers that serve homeless families, homeless individuals, and people with multiple special needs. The panel will address how the housing is integrated into the local continuum of housing options, what services are available, and how projects are funded.
Ginger Segel, GS Consulting: Ginger Segel will be the panel moderator. Ms. Segel has 33 years' experience in affordable housing. She has worked throughout the state, from very rural to very urban areas, developing special needs housing, emergency shelters, permanent supportive housing, workforce housing and community service centers for many Washington communities. She sees first-hand how PSH models have not worked for rural areas that do not have the population base or the resources for 24-hour staff and extensive on-site services. She also has seen huge needs in rural areas where some school districts report that 10% or more of their students experience homelessness during the year. Some of Ms. Segel's rural developments are: Lincoln Terrace Apartment for homeless families in Walla Walla, Shove House shelter and housing for homeless individuals in Omak, Northwest Estates I and II for people with mental health or developmental disabilities in Moses Lake, and Dove House, housing and services for survivors of domestic violence in Port Townsend.

Nick Lewis, Tribal Councilmember and Chairman of the Northwest Portland Area Indian Health Board: Nickolaus D. Lewis is a member of the Lummi Nation Tribe of Washington State and the Chairman of the Northwest Portland Area Indian Health Board. Juts-kadim' Nickolaus Dee Lewis is a tribal citizen of the Lummi Nation, a proud veteran serving 8 years in the U.S. Navy. Mr. Lewis is the grandson of the late Chief Sa-hum-kun (Donald Lewis) of the Lummi Nation, and believes that as his grandson he must honor his name by serving his people as his grandfather has done before him. Mr. Lewis also believes that as an elected leader of the Lummi Nation, his primary job is to serve the people. This belief has driven his work addressing homelessness on and off the reservation. Mr. Lewis currently serves as a Councilmember of the Lummi Indian Business Council. Prior to his service on Tribal Council, Mr. Lewis worked as a juvenile and adult probation officer. Mr. Lewis is a co-manager of Stepping Stones, a non-profit providing housing and services for homeless individuals and families.

Sharon Maggard, Serenity House in Port Angeles: Serenity House of Clallam County provides Coordinated Entry Services, Homeless Shelter (for singles and families), Permanent Supportive Housing, Transitional Housing, and Homeless Youth Programs. Ms. Maggard's background in senior management of non-profits, public agencies, and manufacturing companies gives her a unique perspective in managing Serenity House. She even has background in disaster relief working with NGOs, the United Nations, Governments, and NATO. As an early adopter of the PSH model, Serenity House has experience operating PSH for both families and single adults. The breadth of their homeless programs puts Ms. Maggard and Serenity House in a position to see what works and what has not worked to respond to the range of homeless housing needs – from serving people that need a lot of support to succeed, to watching people fall through cracks because of insufficient resources.

John Anthony, BMAC: John is responsible for the management and oversight of 160+ affordable housing units owned by the Blue Mountain Action Council (BMAC) in Walla Walla, Garfield and Columbia Counties in SE Washington. Mr. Anthony has an excellent knowledge of affordable housing programs, Landlord Tenant law, HUD rules and regulations, Fair Housing Standards and has a drive to provide the best service possible to low income residents. BMAC's properties include Lincoln Terrace Apartments, 12 permanent supportive housing units for homeless families and the HUB, a multiservice center for homeless youth which includes a six-bed emergency shelter for 13 – 17 year-olds. BMAC has been at the forefront of responding to homeless, and has experienced all of the challenges of serving high need individuals and families with too few resources.
---
B5: Combating the Criminalization of Homelessness
---
This session will feature the release of an updated version of the Housing Alliance's Toolkit to Combat the Criminalization of Homelessness, in partnership with the Division of Behavioral Health and Recovery at the Health Care Authority. It will focus on how we can respond to and pivot from harmful criminalization of life-supporting behaviors (including encampment sweeps) at the local level.
---
B6: How to Use Targeted Universalism in Coordinated Entry to Better Serve Youth and Young Adults Experiencing Homelessness   
---
Session Powerpoint Presentation as PDF 
Come learn what youth homelessness looks like in Washington and what we're doing to ensure no youth is discharged from an institution into homelessness. We will share how Cowlitz Indian Tribe, Northwest Youth Services and Shelton Family Center are filling the gap to deliver equitable services to this target population.
Klarissa Monteros, Building Changes:

As senior manager of grantmaking and capacity building, Klarissa Monteros oversees the Washington Youth & Families Fund grant portfolio. She provides Diversion training and technical assistance to service providers across the state of Washington. Klarissa has developed and managed several programs that Building Changes considers core strategies for fighting homelessness: Diversion, Rapid Re-Housing and Coordinated Entry. Klarissa's work experience reflects her deep commitment to making homeless and housing programs equitable, inclusive, and centered on the strengths of the families and young people they serve.
 
---
B7: Using Technology to Create Efficiencies in Coordinated Entry/Assessment  
---
Powerpoint Presentation as PDF 
Over the past year, we have identified efficiency gaps that were costing us hundreds of unnecessary hours on paperwork that we should have been using to better serve our clients. Since then, we have created around a dozen tools that streamline our processes, eliminating duplicate data entry.
Melissa Baker, Council for the Homeless: Melissa Baker has over 5 years of experience working as a provider in homelessness services in SW Washington. She began her career as a Housing Case Manager in Cowlitz County, then transitioned to a Housing Coordinator at Council for the Homeless in 2016. She currently serves as the Coordinated Entry Director with Council for the Homeless, and graduated with a Master's degree in Public Affairs from Washington State University Vancouver in 2016. Melissa has initiated the implementation of two By Name Lists in Clark County with the goal of ending homelessness for Veteran's and those who are chronically homeless. She has also lead the effort to adapt the community's housing assessment tool to address the disparities of the vulnerability scores for those populations that have been historically marginalized.

Gwen Beebe, Council for the Homeless: Gwen Beebe has worked with Council for the Homeless for three years and is currently the HMIS Coordinator. She started on the front lines handling shelter placements and coordinated entry access through the Housing Hotline before moving to prevention and diversion with her own client load. These experiences helped form the lens she now uses to evaluate and re-shape the Clark County HMIS system in ways that works for everyone, from field staff all the way up to funders. She believes in celebrating small wins, that listening to our data will always help us better serve our clients, and that homelessness is solvable. 
---
B8: Foundational Community Supports Photovoice Presentation
---
FCS Photovoice is an empowering and flexible process which combines photography and videography with social action and is commonly used in the fields of community development, homeless outreach and social education. Participants include individuals who utilize supported employment and supportive housing services through Foundational Community Supports throughout Washington State.
Amanda Polley, HCA/DBHR: A native to the Pacific North West, Amanda is am Eastern WA Supportive Housing Program Manager and Trainer with the Division of Behavioral Health and Recovery since 2018. Serving Eastern Washington as a certified peer with over 7 years of experience in delivering services as a Housing & PATH Outreach Specialist. A firm believer in choice as a key to recovery, Amanda advocates for the Housing First model as a safe place to begin the journey to recovery.

Kimberly Castle, HCA/DBHR: A Washington native who earned her Bachelor's in Social Services from Washington State University; Kimberly began her journey as a certified peer counselor in March of 2011 when she was employed as a Permanent Supportive Housing Recovery Coach for the PORCH (Permanent Options for Recovery Centered Housing) pilot program. Kimberly continued on as a peer case manager as well as an Outreach Specialist for the PATH (Projects for Assistance in Transition from Homelessness) project for two more years until moving forward in her journey to affect change in her current role. Kimberly is currently a Permanent Supportive Housing Program Manager/Trainer with the Division of Behavioral Health and Recovery, serving Western Washington. She works to provide technical assistance and training to agencies around Washington State on providing quality Supportive Housing Services to fidelity and Supportive Housing as a Medicaid reimbursable service.
---
B9: The Native American Homelessness Disparity & the Importance of Providing Culturally Appropriate Services
---
We will delve into the reasons why most of mainstream services fail to reach the Native community, and why it's so crucial to have Native focused services and partnerships. In King County, Native people are 1 percent of the general population but 15 percent of the homeless population, making it the largest disproportionate rate of homelessness. An equitable and successful response to homelessness must include POC organizations and specifically Native providers. The CSC has the most successful rates of getting our community housed and off the streets, and we will share some of our culturally specific best practices that have led to our success.
Derrick Belgarde, Deputy Director, Chief Seattle Club
---
B10: Deep Dive with Amanda Andere
---
This session will give attendees an opportunity to go deeper on the themes in the keynote address by Amanda Andere from Funders Together to End Homelessness, including centering racial equity in homelessness policy, how we enable racial inequity in our power dynamics between stakeholders, the role of philanthropy in ending homelessness, federal COVID response, and how we need to think differently about policy and advocacy going forward.
Amanda Misiko Andere, CEO, Funders Together to End Homelessness:

Amanda Misiko Andere has spent over fifteen years working in the nonprofit and public sector as a leader committed to racial justice and housing affordability through advocacy for systemic change. Prior to joining Funders Together to End Homelessness as their CEO, she served as the CEO of Wider Opportunities for Women, a national advocacy organization. Currently, she serves as a board member of the United Philanthropy Forum and is a member of the leadership team for the National Racial Equity Working Group on Homelessness and Housing. As the former Co-Chair of A Way Home America she also serves as an advisor to their work of ending youth and young adult homelessness rooted in racial equity. Previously she served as an adjunct professor at George Mason University teaching Nonprofit Management, Executive Director of FACETS, and Vice President of Cornerstones, who have similar missions of preventing and ending homelessness and breaking the cycle of poverty.


 
---
 Continuing Education Credits: 
A Continuing Education Unit (CEU) is a training, session, or course related to the development of professional skills that are used for the continuation of licensure within the social work, counseling, and therapist fields. Fifteen sessions at this year's conference will be certified for CE credit for Licensed Social Workers. Those seeking CE credit will need to complete a session evaluation and take a brief content retention quiz at the end of each CEU session in order to receive credit.
We will offer CE credit for live sessions as well as recorded sessions accessed on-demand in the two weeks following the conference. Recordings will remain available online to registered attendees through next spring, but we will not offer CE credit beyond October 22.
 
---
Affinity Group Caucuses
---
Gathering for People of Color with Marginalized Gender Identities
---
We are holding a multi-ethnic, multi-cultural, intersectional gathering space for people who identify as Black, Indigenous, and/or People of Color (BIPOC) as part of their being. This space is intended for BIPOC people who also identify as: Women of Color, feminine identified, nonbinary, Two Spirit, Transgender women and men, gender fluid, and gender non-conforming; and cis women are welcome to join. To be clear, anyone who is non-cis male and non-white is welcome to join this gathering. This is a space for community building, networking, listening, and sharing. You can also simply be and be in community together. We will offer discussion on how we can work, organize, grieve, heal, create, and be in power together.
Facilitators:
Caroline Lopez, MSW, Director of Organizing, Washington Low Income Housing Alliance
Patricia Allen-Dick, Liaison for the National Coalition to End Urban Indigenous Homelessness and Community Advocate for Chief Seattle Club
 
---
BIPOC (Black, Indigenous, and People of Color) Caucus
---
We are holding a multi-ethnic, multi-cultural, intersectional gathering space for people who identify as Black, Indigenous, and/or People of Color (BIPOC) as part of their being. It is a time for community building, networking, listening, and sharing. You can also simply be and be seen. We will offer discussion on how we can work together to dismantle white supremacy culture from the BIPOC perspective that organizing is healing.
Facilitator:
ChrisTiana ObeySumner, MPA, MNPL, Principal Social Equity Consultant & CEO, Epiphanies of Equity
 
---
LGBTQIA2S+ Caucus
---
LGBTQIA2S+ folks are everywhere – in all walks of life, in all shapes of bodies and minds – but sometimes we can feel invisible and unaffirmed. And, doing the work of housing justice on behalf of our communities and identities can be challenging. Connect with LGBTQIA2S+ peers from around Washington who are working for housing justice to lift up our issues in our organizations and in state policy. Anyone with a lesbian, gay, bisexual, transgender, queer, questioning, intersex, asexual, and/or two-spirit identity is welcome to join this space for networking, collaboration, and community support!
Facilitator:
---
Allyship and Accomplice Caucus
---
The Allyship and Accomplice Caucus is a space where we can explore the ways in which aspects of our identities give us privilege, or unearned advantage, in the world and in our work around housing and homelessness. For you, this may manifest through your race, sexual orientation, gender, religion, citizenship status, and/or other aspects if your identity. The intersection of these parts of you will also affect how you are in the world. In this caucusing space, we will have facilitated discussion around how we can use the power and access that comes with privilege to show up for and center those who have historically been marginalized so that we can work toward a more equitable and just society. For those who have never engaged in a space like this, we invite you to join with an open and curious mind. For those who are familiar with caucusing groups, we invite you to continue in your work wherever you are.
Facilitator:
John Stovall, MPA, Member Organizer, Washington Low Income Housing Alliance
 
---
Wellness Providers
---
Tai Velasquez


Image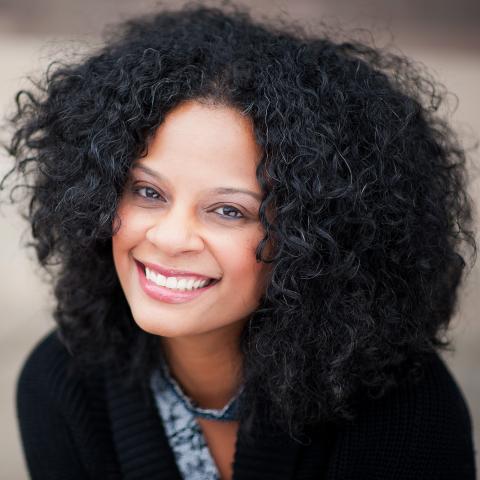 Tai Velasquez is a Chopra Center certified Primordial Sound Meditation instructor. Her greatest joy is helping people slow down, get still and find their inner guidance. As the founder of Experiences by Tai, she facilitates this process through meditation, mindfullness, holistic movement and vibrational sound therapy.
Tai has taught meditation and mindfullness to adults through one-on-one private instruction, presentations to non-profit organizations and for-profit companies, mindfullness sessions at community events and professional development for educators in academic environments.
Join Tai for a meditation break after the lunch plenary on the first day of the conference, and find her online at experiencesbytai.com.
 
---
Claudette Evans


Image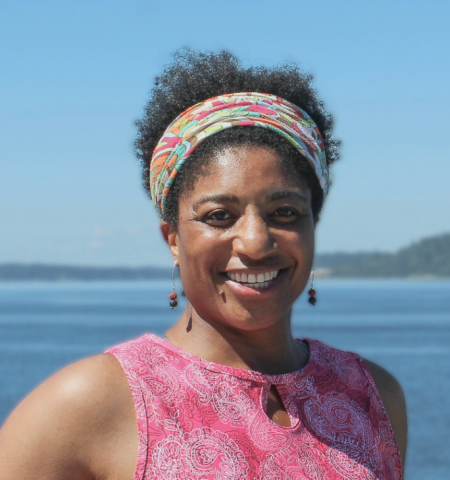 Claudette is a long-time student of yoga, yoga educator, and studio administrator. She is passionate about the study and practice of yoga, as well as the training and mentoring of its teachers. In her classes, she invites curious practitioners toward an experience of greater strength, sensitivity, freedom, skillfulness, and wisdom, so that they can cultivate greater connection in their lives. Claudette's classes create space for self-expression through body and voice, cultivate a clarity of focus, and foster a joy of movement. 

Join Claudette for a chair-based restorative yoga practice after the lunch keynote on the second day of the conference, and find her online at claudetteevansyoga.com.

---
---
HEN Meeting
All Housing & Essential Needs stakeholders are invited to attend a special HEN meeting during COEH on Thursday, October 8 at 9:15am. We will discuss the upcoming legislative session, how HEN is working in your community, and provide time for providers or recipients to share any feedback or suggestions for improvement, as well as time to connect with other providers. We will discuss 2021 HEN related issues such as the needs of clients transitioning to SSI and examine emerging trends related to the program and the population served. Please RSVP to michelet@wliha.org.

HAC Meeting
The Homelessness Advisory Committee will hold its October meeting in conjunction with COEH on Wednesday, October 7 at 8:15am. The HAC is a statewide body of homelessness advocates and organizations that advises the Housing Alliance. For information about joining the HAC, please contact John Stovall at johns@wliha.org.