Program


 Conference on Ending Homelessness
November 6-7, 2019
Spokane Convention Center
Spokane, Washington
 
---
Keynote Address
---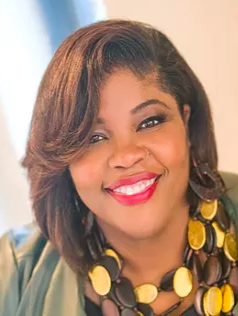 Dr. Tiffany Manuel
President and CEO, TheCaseMade

Dr. Manuel is working to strengthen the capacity of our nation's leaders to make the case for building inclusive communities and to effectively tackle all forms of social, racial and economic inequality​. She believes "working toward racial equity in housing means that we are actively and intentionally pursuing policies, programs and investments that reduce racial disparities – with the goal of making it impossible to use race as a predictor of any negative social outcome."

 
---
Session Preview
---

More sessions are being announced soon!
*Sessions are still in the process of being certified by NASW. CEU credits are subject to change.
 
---

The Fellowship of Housing: How Coordination of Care Leads to Long-term Success in Housing  

*
Evidence proves that through the utilization of coordination of care as well as community resources, participants remain more stably housed and are served more holistically resulting in desired outcomes.
 
Presenters:
Amanda Polley, Supportive Housing Program Manager, Division of Behavioral Health and Recovery, Health Care Authority
---
Accessing Services from the DSHS Community Services Division  

*
Learn how to access services from the DSHS Community Services Division. In this session, you can: find out about cash, food, medical, child care, and employment and training, and specialized refugee and immigrant assistance; learn about eligibility requirements and how to assist those with whom you work in applying for this basic needs support; and learn about how services are offered through local offices, out-stationed workers, mobile offices and a statewide customer service contact center.
Presenters:
Jenny Grayum, Chief of Communications and Community Relations, DSHS Community Services Division
 
---
How to Create an Equity Platform at Your Agency  

*
DESC has designed and is currently implementing an equity and social justice (ESJ) platform in order to reduce discrimination biases and better serve our clients. Our mission is to enhance our workspace and provide more equitable, meaningful services to our clients and create a sustainable environment for all persons involved. This will be an inter-active forum that centers around a facilitated conversation with all agencies involved.
Presenters:
Tianna Parsons, Clinical Support Specialist Supervisor and ESJ Team Co-facilitator
---
Shelter: Becoming a Housing Intervention  

*
Shelters that focus on meeting people's basic needs do nothing to end someone's homelessness. Shelters must focus on housing as their goal. Funders and providers from Seattle will discuss transforming shelter from basis crisis response to housing focused interventions. Seattle doubled the number of people exiting shelter to permanent housing in 2018 by shifting the culture, services and focus of shelter programming.
Presenters:
Noah Fay, Program Director of Seattle's Downtown Emergency Services Center
---

Innovative Integration for working with Youth, Young Adults and Families  

*
In this session you will learn more about what King County is doing with our Youth Homeless Demonstration Project (YHDP). We will be sharing information about 4 new innovative projects that can be replicated in different communities.
Presenters:
Scott Schubert, Director of Housing Services, Accelerator YMCA
---
Rx: Home  

*
This session is aimed at combatting the popular conception that homelessness can be solved throughout outpatient care alone. Housing serves as the platform upon which all treatment can be more lasting and effective. Participants will learn how assertive treatment models can be paired with Housing First programming to address homelessness and improve the lives of people living with physical and behavioral health challenges.
Presenters:
Noah Fay, Housing Director, DESC
Lauren Fay, Senior Business and Operations Analyst, DESC
---
LGBTQ+ Youth: Opportunities in Social and Behavioral Health Services  

*
An estimated 40% of homeless youth identify as LGBTQ+. In 2018, approximately 25% of Washington youth self-identified with a sexual orientation other than straight. LGBTQ+ youth are disproportionately at risk for substance use, adverse mental health outcomes/suicidal ideation, bullying, and isolation. Learn how homelessness affects LGBTQ+ youth and identify opportunities and resources for support.
 
Presenters:
Lizzie Callender, System of Care Manager, Division of Behavioral Health and Recovery, Health Care Authority
 
---
Recognizing and Supporting People with Developmental Disabilities in the Homelessness System  

*
Our presentation will start by identifying people with developmental disabilities in the homelessness system, illustrate disproportionalities that people with disabilities face, address strategies to effectively support people with developmental disabilities and finally, discuss community resources that can help with housing stabilization.
 
Presenters:
Robin Tatsuda, MSW, Director of Information and Family Support, The Arc of King County
Scott Brown, MSW, Supervisor of Information and Referral, The Arc of King County
---
Uniting Communities Through Communications
In Washington, every community feels impacts of homelessness. How we talk about it matters. By building common understanding about who is experiencing homelessness, why, and solutions, we foster support. In King County, funders, communications professionals and advocates developed messaging for community-wide use. Join us to discuss uniting communities through communications.
Presenters
Daniel Zavala, Director of Policy and Strategic Communications at Building Changes
---
New Opioid Use Disorder Treatment Projects in Washington  

*
The federal Substance Abuse & Mental Health Services Administration (SAMHSA) awarded the Washington State Health Care Authority (HCA) approximately $32 million to help combat the opioid crisis through the State Opioid Response (SOR) Grant. This presentation will touch on the innovative projects for opioid use disorder treatment created as a result of this funding, including their locations and how the projects are doing.
Presenters: 
Stephanie Endler, Project Director, State Opioid Response Grant, HCA Division of Behavioral Health and Recovery.
---
Coordinated Entry 2.0  

*
No room for improvement with the Coordinated Entry process in your community? Think again! This year Coordinated Entry processes all over Washington participated in detailed assessments. This interactive session will share common challenges such as limited access, role clarification and communication. We will also provide dynamic system management strategies for improvement.
Presenters:
Andrea Avila, Coordinated Entry Specialist, Department of Commerce
---
The Ups and Downs of Developing a High-Functioning Coordinated Entry System  

*
Thurston County's Coordinated Entry system has been constantly evolving and improving since 2011, and is often looked to by other communities as a highly functioning system. In this session the ups, downs, lessons learned, successes, and how to's will be presented.
Presenters:
Natalie Skovran, Deputy Director, Family Support Center of South Sound
---

Collaborative Behavioral Health Interventions for the Newly Housed  

*
The behavioral presentation of a mental illness can be a barrier to chronically homeless folks being successful in housing, but this can be prevented with education on evidence-based practices for mental health. In this session, we'll look at case studies of people with high mental health needs moving into permanent supported housing in an urban setting and explore how collaboration between mental health and housing staff has supported these clients in stabilizing in housing.

Presenters:
Anna Siembor, MSW, Outreach Supervisor, HOST Program, Downtown Emergency Service Center
Kristi Boes, MSW, Clinical Supervisor, SAGE Program, Downtown Emergency Service Center
Michelle Nayoung Kim, MSW, Case Manager, SHARP Program, Downtown Emergency Service Center
---
Safe Parking - Starting programs and partnering with services  

*
Many people who are experiencing homelessness are living in their vehicles. A safe parking program is an inexpensive, easy-to-start response that reduces harm and allows for community building. Find out how to start a program, how to partner with services, and how to build community within the program.

Presenter:
Karina O'Malley, Safe Parking Coordinator, Lake Washington United Methodist Church
---
Decolonizing Systems  

*
Colonization and the effects of historical trauma are a present-day, living, breathing thing in human services. Systematic barriers to equitable service need to be addressed and reconciled in order to provide holistic care with an intersectional approach that connects both service providers and people in need back to interconnectedness, healing, and culture. Speakers will present methods of equity in action and decolonizing systems of care for people experiencing homelessness.

Presenters:
Colleen Chalmers, Program Manager, Chief Seattle Club
Nawiishtunmi Conner, Housing Services Director, Chief Seattle Club
---
Making Buprenorphine more accessible to vulnerable populations: A low barrier response to the opioid epidemic  

*
Medication Assisted Treatment (MAT) for opioid use disorders (OUD) includes methadone and buprenorphine (Suboxone). Access to these resources are not always easy for some clients as they may be required to be seen daily at a clinic or physician's office. Clients with mental illness, physical constraints, or other issues may not always be able to meet those requirements. When working with more vulnerable populations with Substance Use Disorders (SUD), DESC uses a harm reduction based approach to assist with safer use and works to reduce the obstacles that clients may face when seeking help. DESC created and implemented a low-barrier, Buprenorphine program that treats clients with (OUD) and offers additional support and resources through their SUD program.

Presenters:
Emily Katz, BscN, RN, MPH, Outpatient Nurse Manager, Downtown Emergency Service Center
Lisa Grillo, CDP, Substance Use Disorders Supervisor, Downtown Emergency Service Center
 
---
Landlord Liaison's Toolbox: How to get the housing you want  

*
Learn how to set-up a robust Landlord Liaison program that put a community into action. Participants will learn innovative ways to navigate landlord relationships, re-frame tenant histories, and organize community incentive. Participants will better understand the intersection between housing need and needing housing.

Presenters:
Adrienne Solenberger, BA, Landlord Liaison, Opportunity Council
Michael Parker, MSW, Director, Whatcom Homeless Service Center, Opportunity Council
 
---

Racial Equity and Coordinated Entry Prioritization  

*
Recent research on Coordinated Entry assessment tools reveal racial disparities in prioritization scores. This session will present a brief summary of that research and a facilitated panel discussion with representatives from communities across Washington State. Panelists will discuss what their communities are doing to achieve racial equity in Coordinated Entry.
Presenters:
Klarissa Monteros, Senior Manager, Grantmaking & Capacity Building, Building Changes
Ivette Perez-Morales, Rapid Rehousing Program Manager, Associated Ministries
LaMont Green, All Home
Annette Rodriguez, Homeless Services Director, Yakima Neighborhood Health Services
 
---
Braiding Housing and Service Resources in Washington State  

*
With various state and federal entities offering funding opportunities for housing and/or services, it can be overwhelming to know what resources are out there, where there exists potential for duplication, and where there are opportunities to braid resources. Aging and Long-Term Support Administration (ALTSA)
and Department of Commerce staff will present on resources their housing teams administer and ways they are working with local partners to braid federal, state and local housing resources and support services to holistically support vulnerable individuals across Washington State.

Presenters:
Whitney Joy Howard, MSW, Supportive Housing Program Manager, DSHS ALTSA
Ian Harpole, MPA, Supportive Housing Program Manager, DSHS ALTSA
Jeff Spring, Behavioral Health Supportive Housing Manager, Washington State Department of Commerce, Housing Assistance Unit
 
---
Improving the Adult Homeless & Housing System for Young Adults  

*
Our homeless & housing system was originally designed for single adults, excluding populations like young adults. This is problematic because young adults have different needs than single adults and therefore cannot access necessary services. To serve young people equitably and effectively, communities need to identify solutions with young people in mind.

Presenters:
Klarissa Monteros, Senior Manager, Grantmaking & Capacity Building, Building Changes
---
Additional Sessions Planned:
Washington's Landlord Mitigation Program

HMIS Open House

It's a Conversation! Utilizing Flexible Financial Assistance to Prevent Homelessness

Clients as social services staff? Absolutely!

A Community Based Approach to Diversion

Empowered Solutions: Spokane's Diversion-first model

Moving Your Shelter From Rules to Trauma Informed

Operating a Low-Barrier Housing Project

Next Steps in Housing Justice

Foundational Community Support: Supportive Housing & Supported Employment

Foundational Community Supports in Action: Medicaid Transformation of Homeless Housing/Employment


 
---
---