COEH 2019 Program at a Glance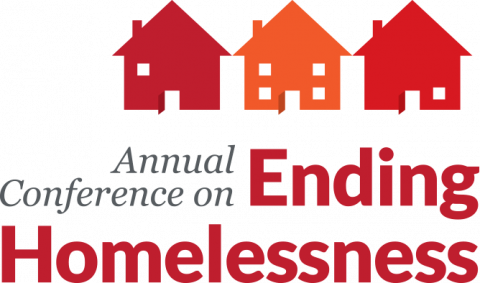 SPOKANE CONVENTION CENTER • SPOKANE WASHINGTON PROGRAM-AT-A-GLANCE
Please note:
Location will be at the Spokane Convention Center, unless otherwise noted.
A Continuing Education Unit (CEU) is a training, session, or course related to the development of professional skills that are used for the continuation of licensure within the social work,             counseling, and therapist fields. CEU credits offered to Licensed Social Workers are listed below.
 

TUESDAY, NOVEMBER 5 (PRE-CONFERENCE ACTIVITIES)

10:00am–12:00pm

Homelessness Advisory Committee (HAC) Meeting

2:00pm–5:00pm

Resident Action Project (RAP) Convening

1:00pm–4:00pm

Exhibit Load-In & Setup

3:00pm–5:00pm

Conference Check-In Opens

COEH Information Table

5:00pm–6:30pm

Opening Reception

Location: Terrace Room East, Davenport Grand Hotel
 

WEDNESDAY, NOVEMBER 6

7:30am–5:00pm

Conference Check-In

Self Care Space

(until 5:30pm)

COEH Information Table

Acupuncture (10:00am– 12:00pm & 2:00pm–5:00pm)

7:30am–9:00am

Breakfast Buffet

TBRA Provider Breakfast (until 8:30am)

8:00am–9:00am

Allyship Caucus

9:00am–9:30am

Opening General Session

Introductory Remarks: Rich Zwicker, Senior Policy Advisor, Washington State Housing Finance Commission

 

Keynote Address: The Honorable Andy Billig, Washington State Senate, District 3

9:30am–9:45am

Travel Time
9:45am–10:45am BREAKOUT SESSIONS

A1

Rx: Home

 

1.0 CEU

A2

Innovative Opioid Use Disorder Treatment Projects in Washington State

1.0 CEU

A3

Landlord Mitigation & Tenancy Preservation Programs

 

1.0 CEU

A4

Clients as Social Services Staff?

Absolutely, Welcome to ASSET!

1.0 CEU

A5

Empowered Solutions: Spokane's Diversion- First Model

 

1.0 CEU

10:45am–11:15am

Beverage Break with Exhibitors

11:15am–12:15pm BREAKOUT SESSIONS

A6

Decolonizing Systems

 

1.0 CEU

A7

The Formerly Incarcerated Experience: How Access to Housing Impacts Recidivism

A8

Ending Youth Homelessness: Washington's Host Home Model

 

1.0 CEU

A9

Making Buprenorphine More Accessible to Vulnerable Populations: A Low Barrier Response to the Opioid Epidemic

1.0 CEU

A10

HMIS Open House

A11

A Community Based Approach to Diversion

 

1.0 CEU

12:15pm–1:30pm

Lunch

Introductory Remarks: Keri Waterland, Director, Division of Behavioral Health & Recovery, Washington State Health Care Authority

 

Keynote Address: Homelessness: Where We Are and Where We Are Going

Nan Roman, President & CEO, National Alliance to End Homelessness

1:30pm–1:45pm

Travel Time

1:45pm–3:15pm BREAKOUT SESSIONS

A12

DSHS Community Services Division (CSD) Programs Overview

1. 5 CEU

A13

The Ups & Downs of Developing a High Functioning Coordinated Entry System

1.5 CEU

A14

From Eviction Reform to Just Cause, Rent Control & Beyond

A15

Braiding Housing & Service Resources in Washington State

 

1.5 CEU

A16

Innovative Integration for Working with Youth, Young Adults & Families

1.5 CEU

3:15pm–3:30pm

Beverage Break
3:30pm–5:00pm BREAKOUT SESSIONS

A17

Recognizing & Supporting People with Developmental Disabilities in the Homelessness System

1.5 CEU

A18

Aging in Place: Integrating Long-Term Services & Supports with Supportive Housing

 

1.5 CEU

A19

It's Not Complicated: Housing Ends Unsheltered Homelessness

A20

Racial Equity & Coordinated Entry Prioritization

 

1.5 CEU

A21

Foundational Community Support in Action: Medicaid Transformation of Homeless Housing & Employment

1.5 CEU

5:00pm–6:30pm

Reception with Exhibitors

Exhibit Teardown 6:30pm – 8:00pm

5:30pm–6:30pm

BIPOC Caucus: Connection & Community

6:30pm–7:30pm

Intersectional Disability Caucus

7:30pm–8:30pm

LGBTQI2S+ Caucus
 

THURSDAY, NOVEMBER 7

7:00am–8:45am

ACHS HAH Committee Meeting

7:30am–2:00pm

Conference Check-In

Self Care Space

COEH Information Table

Acupuncture

(9:00am–12:00pm)

7:30am–8:45am

Breakfast Buffet

"Been There" Peer Support Breakfast

PATH & STR Peer Pathfinders Breakfast

Low-Barrier Shelter Provider Networking Breakfast

8:45am–9:00am

Travel Time

9:00am–10:00am BREAKOUT SESSIONS

B1

Foundational Community Support: Supportive Housing & Supported Employment

1.0 CEU

B2

The "How"

on Creating an Equity Platform at Your Agency

 

1.0 CEU

B3

Collaborative Behavioral Health Interventions for the Newly Housed

 

1.0 CEU

B4

Shelter: Becoming a Housing Intervention

 

1.0 CEU

B5

Winning Hearts & Minds: How to Have Hard Conversations About Homelessness

10:00am–10:15am

Beverage Break
10:15am–11:15am BREAKOUT SESSIONS

B6

Safe Parking: Starting Programs & Partnering with Services

 

1.0 CEU

B7

Landlord Liason's Toolbox: How to Get the Housing You Want

 

1.0 CEU

B8

LGBTQ+ Youth: Opportunities in Social & Behavioral Health Services

1.0 CEU

B9

Coordinated Entry Assessment in the Balance of State

 

1.0 CE

B10

Operating a Low- Barrier Housing Project

 

1.0 CEU

11:15am–11:30am

Beverage Break

11:30am–12:30pm BREAKOUT SESSIONS

B11

Resident Action Project: Building Statewide Power to End Homelessness

B12

Improving the Adult Homeless & Housing System for Young Adults

 

1.0 CEU

B13

It's a Conversation! Utilizing Flexible Financial Assistance to Prevent Homelessness

 

1.0 CEU

B14

Advocacy Works! Organizing for the 2020 State Legislative Session

B15

The Fellowship of Housing: How Coordination of Care Leads to Long-Term Success in Housing

1.0 CEU

B16

Moving Your Shelter from Rules to Trauma Informed

 

1.0 CEU

12:30pm–2:00pm

Closing Lunch

Introductory Remarks: Kathryn Dodge, Office of Family & Adult Homelessness, Grant Manager, Washington State Department of Commerce

 

Keynote Address: Breaking New Ground: The Urgency to Build Public & Political Will to End Homelessness

Dr. Tiffany Manuel, President & CEO, TheCaseMade

2:00pm

Conference Adjourns

2:15pm–3:30pm POST- CONFERENCE ACTIVITIES

Book Signing with Dr. Tiffany Manuel

HEN Meeting

BIPOC Caucus: Organizing is Healing
Program is subject to change.